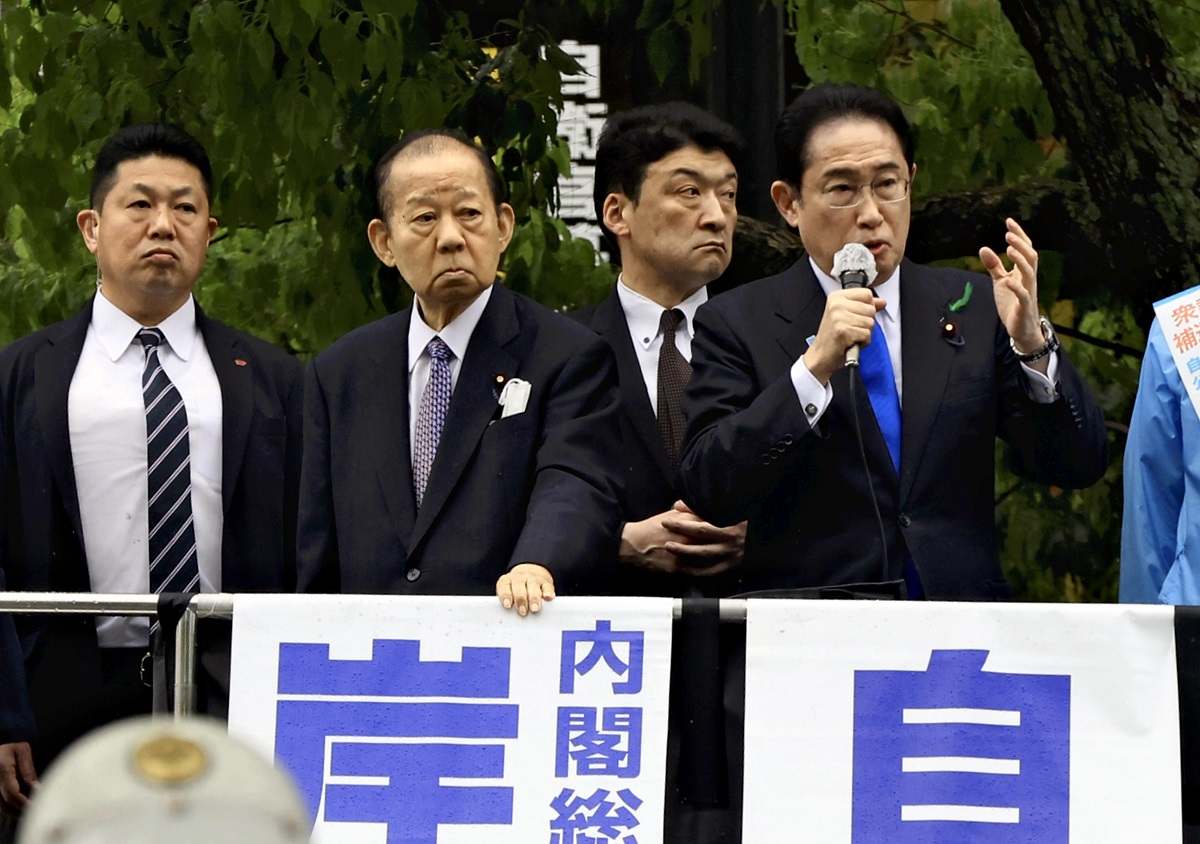 11:17 JST, April 19, 2023
TOKYO (Jiji Press) — The Japanese government and the ruling Liberal Democratic Party have decided that their executives will basically deliver campaign speeches indoors for Sunday's parliamentary by-elections after an explosive was thrown at Prime Minister Fumio Kishida on Saturday, it was learned Tuesday.
Subject to the tighter security policy are cabinet ministers, LDP executives and former prime ministers, who are guarded by security police officers from Tokyo's Metropolitan Police Department.
The policy is aimed at making it easier to spot suspicious people, party sources said. Metal detectors will be set up at the entrances of campaign speech venues, and baggage will be checked.
If the administration's executives are to deliver street speeches, they will do so from campaign vehicles with bulletproof screens and at least 20 meters away from the audience. The audience will be allowed to listen to the speeches in designated areas after clearing security checks.
The LDP notified its prefectural chapters in Chiba, Wakayama, Yamaguchi and Oita, where the by-elections will be held, of the tighter security policy on Monday, at the government's request.
The tighter policy is expected to make it difficult for candidates to shake hands or take photos with voters.
"During election campaigning, street speeches can reach more voters than indoor speeches," said a former cabinet minister of the LDP.
But another party official said, "We have to ensure the safety of not only VIPs but also the audience. So we have no choice but to tighten security."
On Saturday, the incident occurred at Kishida's speech venue in the western city of Wakayama. Baggage checks were not carried out there.
Since Sunday, the number of police officers guarding the prime minister and other LDP executives delivering campaign speeches has increased.
Add TheJapanNews to your Google News feed.