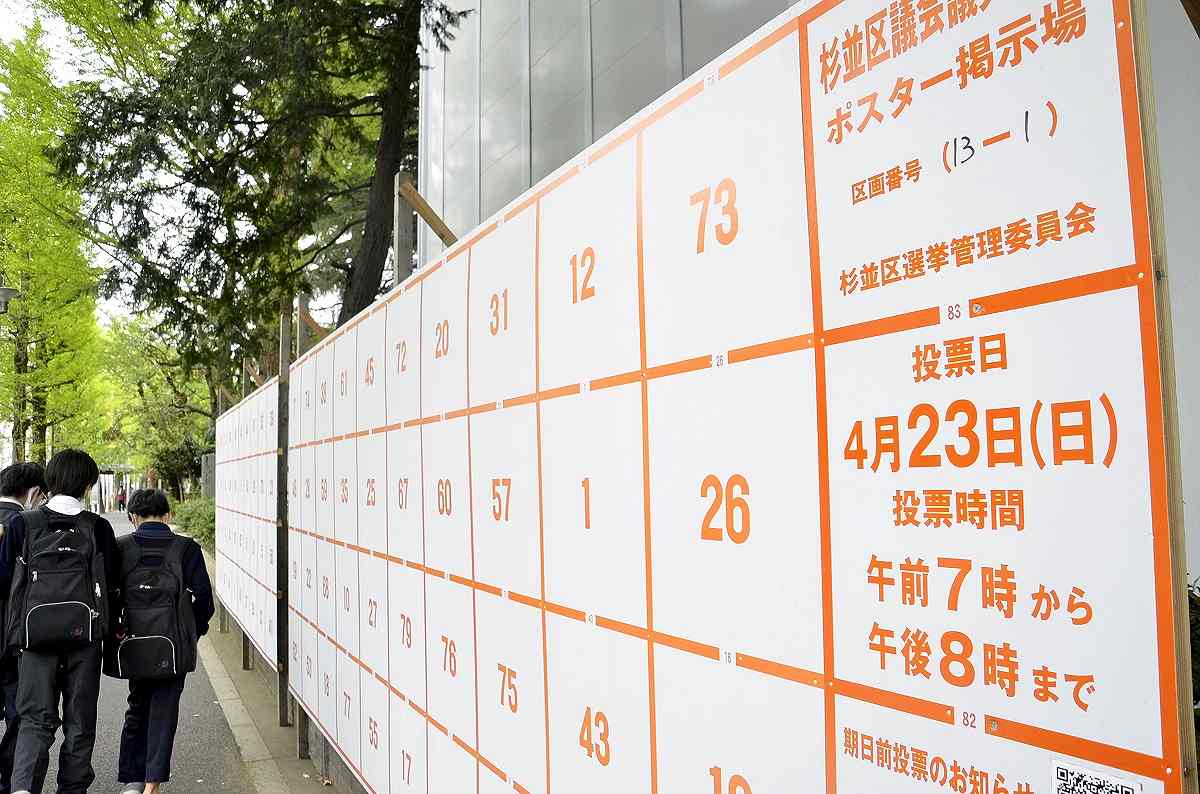 13:48 JST, April 15, 2023
The official campaigns for mayoral and assembly elections in non-ordinance-designated cities, as well as mayoral and ward assembly elections in Tokyo's wards, will get underway on Sunday in the second half of the unified local elections.
Voting day for all of the elections is set for April 23, with ballots also to be counted that day, except for some ward mayoral and assembly elections.
According to a tally by The Yomiuri Shimbun, mayoral elections will be held in 88 general cities, including five prefectural capitals — Mito, Tsu, Takamatsu, Nagasaki, and Oita. In the last election four years ago, 86 cities held mayoral elections, with 27 going uncontested. This time around, there is a possibility that several elections will go uncontested.
Since 2003, voter turnout in mayoral elections in non-ordinance-designated cities during unified elections has been in the 50% range. However, it dipped below 50% for the first time in the last election, registering at 47.5%.
Meanwhile, assembly elections are scheduled to be held in 294 cities, including Utsunomiya, Wakayama and Miyazaki.
In Tokyo, mayoral elections will be held in 12 wards, including Chuo and Setagaya, while assembly elections will be held in 21 wards, excluding Adachi and Katsushika. Ballots in some elections will be counted the following day.
Official campaigns for town and village mayoral and assembly elections will begin on Tuesday, with voting and ballot counting taking place on April 23.
Furthermore, by-elections for the four House of Representatives seats from Chiba Constituency No. 5, Wakayama Constituency No. 1, Yamaguchi Constituency No. 2 and Yamaguchi Constituency No. 4, as well as for the House of Councilors seat from the Oita prefectural constituency, will also have voting and ballot counting on April 23.
Official campaigning for those elections has already begun.
Add TheJapanNews to your Google News feed.