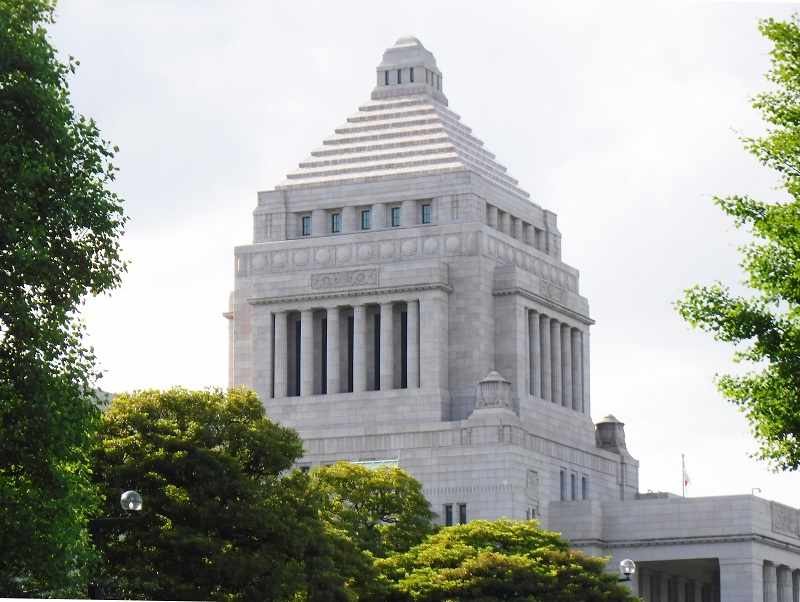 17:08 JST, April 12, 2023
Official campaigning for the by-elections in Chiba Constituency No. 5, Wakayama Constituency No. 1, and Yamaguchi Constituencies No. 2 and No. 4 started Tuesday. Voting and ballot counting are scheduled for April 23.
Yamaguchi Constituency No. 2 is a competition between a Liberal Democratic Party candidate, who is running to take over his father's lower house seat, and an independent candidate. The LDP's Nobuchiyo Kishi, 31, a former secretary for and the eldest son of former Defense Minister Nobuo Kishi, is facing off one-on-one with Hideo Hiraoka, 69, who served as justice minister under a Democratic Party of Japan administration.
The Chiba Constituency No. 5 election, which was triggered when Kentaro Sonoura left the LDP and resigned as a lawmaker, is hotly contested, with seven candidates running.
The LDP has fielded Arfiya Eri, a 34-year-old former United Nations official, while the Constitutional Democratic Party of Japan has endorsed former Chiba prefectural assembly member Kentaro Yazaki, 55.
Tomoyasu Kishino, 28, a former secretary for a House of Councillors member, has been fielded by Nippon Ishin (Japan Innovation Party), while 48-year-old former lower house member Kazuko Saito has been endorsed by the Japanese Communist Party.
Former Urayasu city assembly member Junko Okano, 44, is running on the ticket of the Democratic Party for the People, while former regional bank employee Mitsue Oda, 41, is running for the Seijika Joshi 48 Party. Kentaro Hoshi, 43, an independent candidate and a former Ichikawa city assembly member, has also joined the race.
The by-election for Wakayama Constituency No. 1 is being held to fill a seat vacated by former lower house member and current Wakayama Governor Shuhei Kishimoto. Hirofumi Kado, 57, an LDP endorsed-candidate and a former lower house member, is vying with Yumi Hayashi, 41, a former Wakayama city assembly member from Ishin; Hideaki Kunishige, 62, a member of the JCP's prefectural standing committee; and Takahira Yamamoto, 48, an employee of Seijika.
In the Yamaguchi Constituency No. 4 election, which was triggered by the death of former Prime Minister Shinzo Abe, Shinji Yoshida, 38, a former Shimonoseki city assembly member, has been fielded by the LDP. Also running for the constituency are Yoshifu Arita, 71, a former upper house member and the CDPJ candidate; Ai Watanabe, 37, a food company executive endorsed by Seijika; Hideyuki Takemoto, 67, an independent and a former Asahi Shimbun employee; and Yoriko Ono, 49, an independent and a former newspaper company employee.
Add TheJapanNews to your Google News feed.