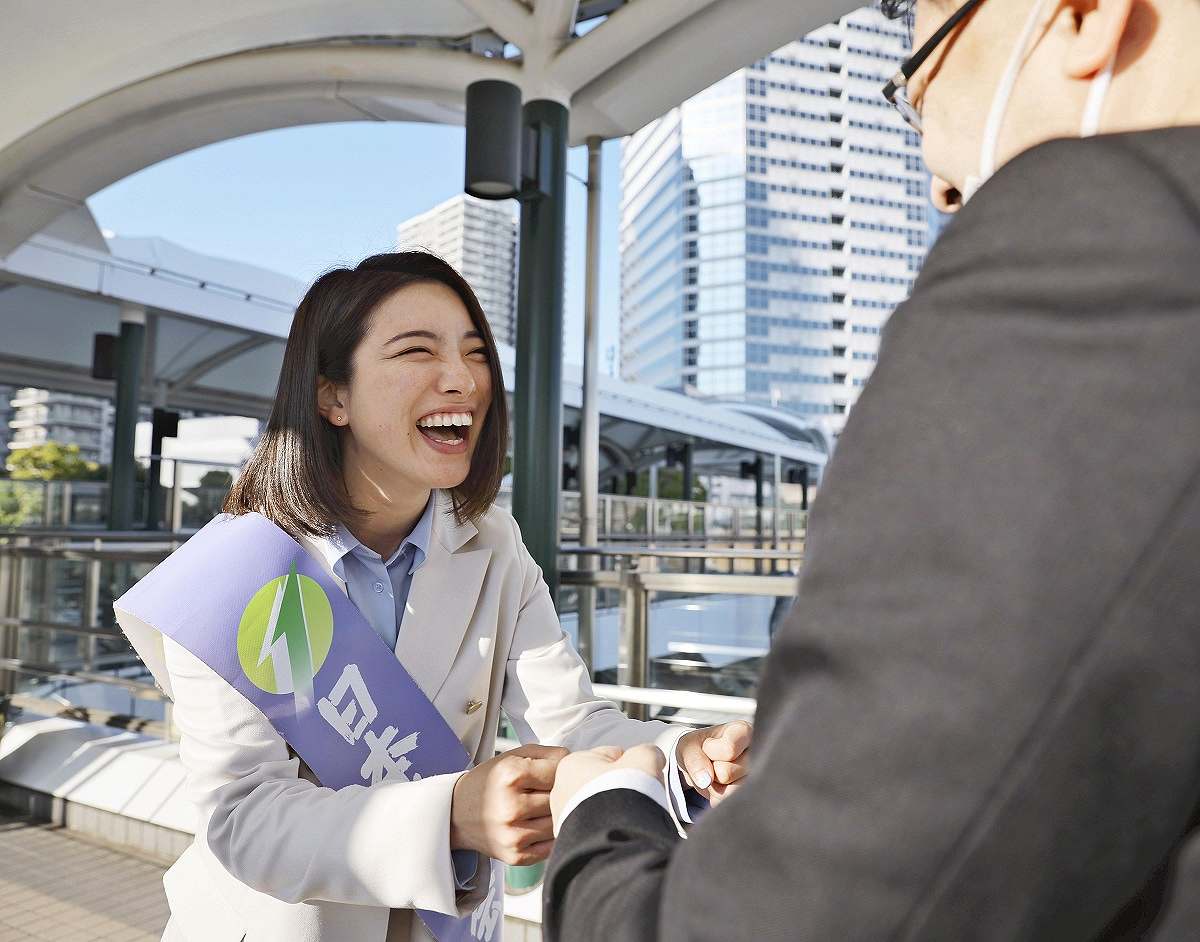 16:15 JST, April 10, 2023
New assembly members for prefectures and ordinance-designated cities were chosen in the first half of the 20th unified local elections on Sunday night. Amid a growing shortage of local assembly members, young people and women who were elected for the first time are seeking to use their youth and backgrounds to breathe fresh air into the assemblies.
Seven seats were up for grabs in the Saiwai Ward electoral district of the Kawasaki City assembly election, and 25-year-old Ayaka Nasuno of Nippon Ishin (Japan Innovation Party) won the most votes. On the Monday morning after her election, Nasuno stood in front of Kashimada Station on the JR Nambu Line and thanked commuters, saying: "I was elected. I will do my best."
"I feel the weight of the votes I have won. I want to talk with residents and destroy the existing image of politicians," Nasuno said.
Nasuno was bullied in elementary and junior high school, and founded a non-profit organization for trash pickup activities in her senior year of high school, hoping to "create a place in my hometown" for isolated children. Through this experience, she found it rewarding to energize her community.
She has voted in every election since the 2016 House of Councillors poll, when the voting age in Japan was lowered to 18. However, sometimes Nasuno cast a blank ballot because there was no candidate she could sympathize with. She therfore decided to run for office, saying, "Then I'll do it."
Based on feedback that she heard from residents while walking nearly 30,000 steps a day since last fall, Nasuno intends to work on childcare support and disaster prevention, both of which were highly requested.
"I want to be close to residents and improve my hometown," she vowed.
From basketball court to assembly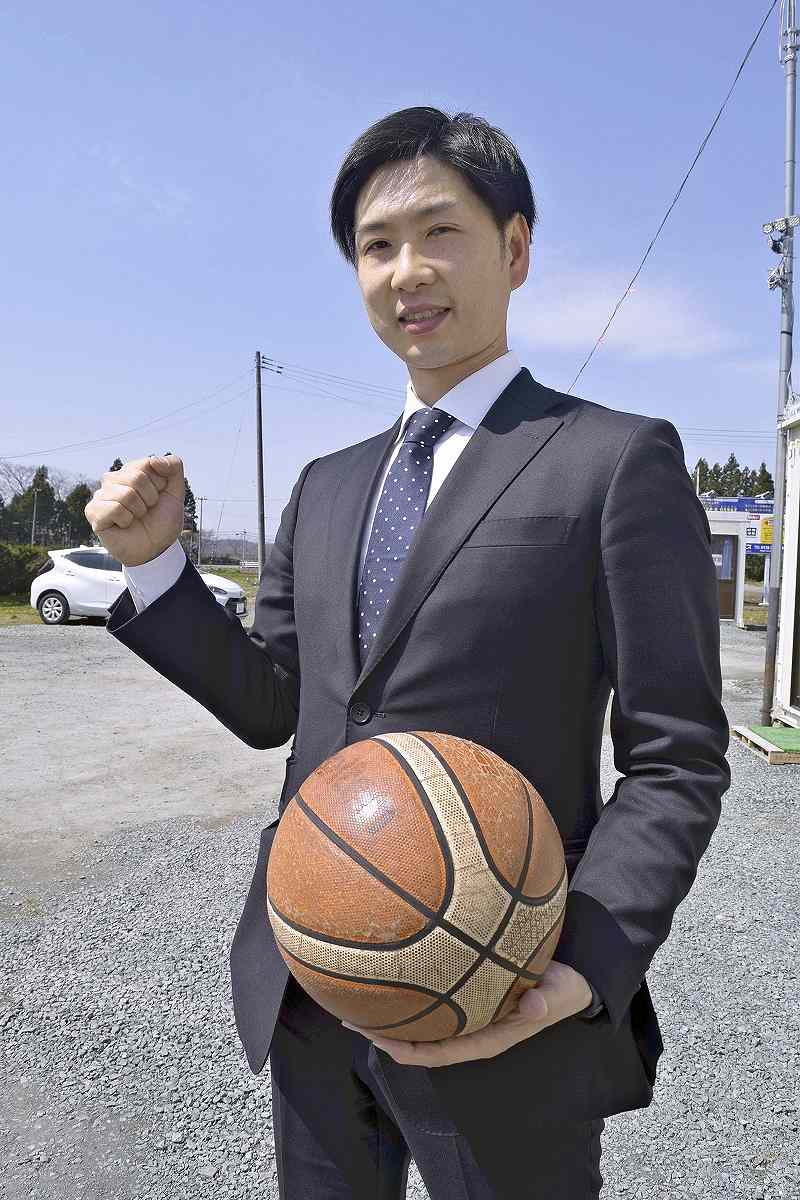 Independent candidate and former professional basketball player.Yuki Kitamuki, 37, won his first election in the Kamikita-gun electoral district for one of the four seats in the Aomori Prefectural Assembly.
On Monday morning, Kitamuki told reporters, "I'm going to shoot a pass for politics filled with voters' thoughts."
Kitamuki was born in the town of Oirase in the prefecture, and played at basketball powerhouse Noshiro Technical High School in Akita Prefecture, now called Noshiro High School of Science and Technology. He also played as his university before becoming a professional.
In 2013, Kitamuki joined the Aomori Wat's, a professional team in Aomori Prefecture, where he served as captain.
He decided to run for the Aomori assembly because he realized through talking to parents at children's basketball classes that there were issues that could only be solved through politics, such as road maintenance. During the campaign, he gave street speeches while wearing a basketball uniform over his suit.
"I will act on behalf of the people of the prefecture and make their demands a reality. In terms of energy, I am second to none," Kitamuki said.
Add TheJapanNews to your Google News feed.