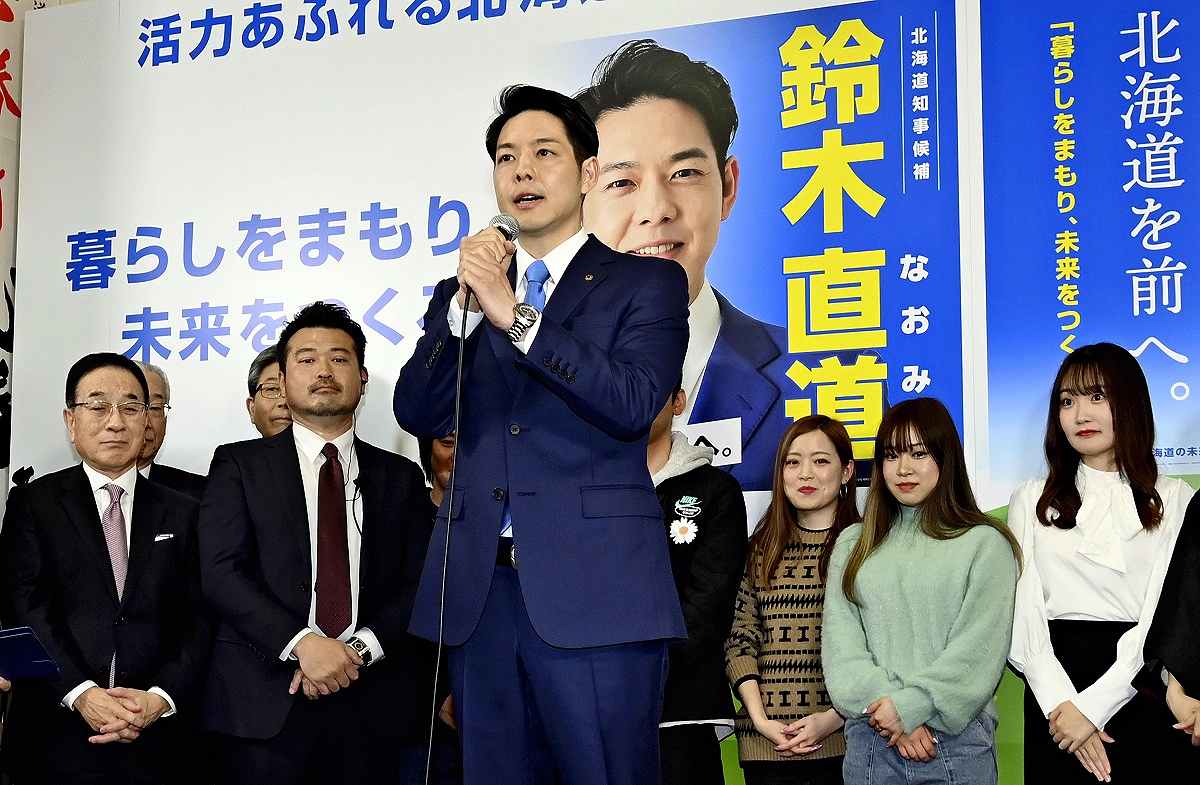 15:15 JST, April 10, 2023
The Liberal Democratic Party won gubernatorial elections in Hokkaido and Oita — key battlefields where the ruling bloc and opposition parties faced off.
In the first half of unified local elections held Sunday, the Hokkaido election was the only contest in which the ruling and opposition parties waged an all-out confrontation, while the Oita race was a de facto showdown for them.
The second half of unified local elections, which will be held on April 23, will include five by-elections for the Diet. As the outcome of the by-elections could have an impact on the management of government, the LDP intends to tighten its grip and firm up its regional foundation.
"The victories are attributable to the selection of candidates and a high evaluation of the Kishida Cabinet," Toshiaki Endo, chairperson of the LDP General Council, told The Yomiuri Shimbun about the Hokkaido and Oita prefectural gubernatorial elections. "We hope to carry this momentum into the five by-elections."
The LDP bolstered its support for incumbent Hokkaido Gov. Naomichi Suzuki. Former Prime Minister Yoshihide Suga, who has close ties with Suzuki, visited Hokkaido to back his campaign, for example. During campaigning, the LDP stressed Suzuki's achievements during his first term by taking coordinated action with its Hokkaido chapter, as well as with the prefectural assembly and other entities.
In the Oita race, former Oita Mayor Kiichiro Sato, who was endorsed by the LDP, won a runoff in which both candidates ran for governorship for the first time. As the upcoming by-election in Oita is expected to become a close race between the ruling and opposition parties again, the LDP regarded the gubernatorial election as a prelude to the by-election and extended indirect support to Sato, who ran as an independent.
LDP Secretary General Toshimitsu Motegi participated in an event to kick off Sato's election campaign.
Add TheJapanNews to your Google News feed.