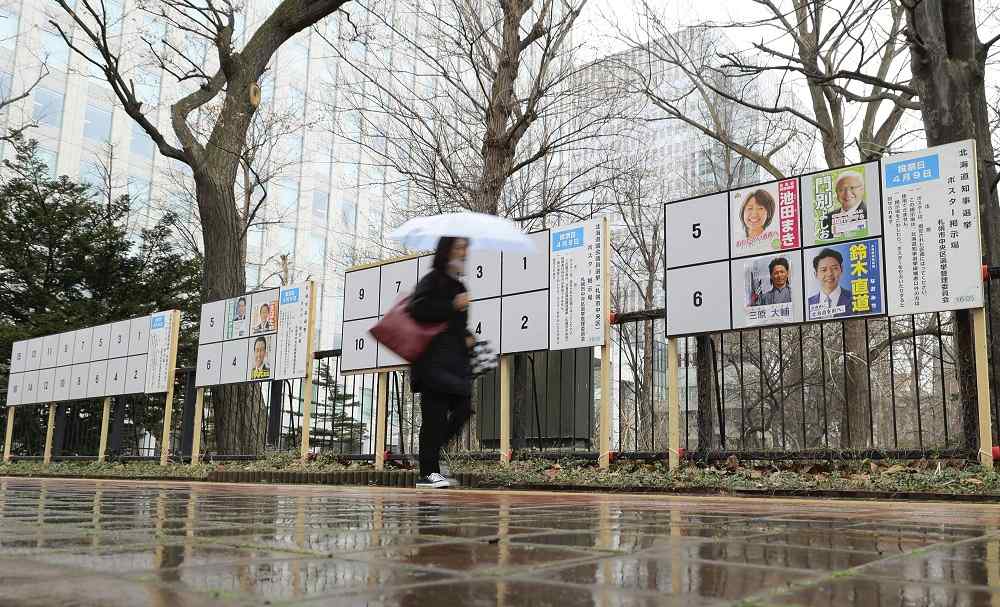 16:53 JST, March 31, 2023
Official campaigning for assembly elections in 41 prefectures and 17 government ordinance-designated cities kicked off on Friday.
The assembly elections will be held on April 9, along with elections for nine prefectural governors and six mayors of ordinance-designated cities. Official campaigning has already started for the gubernatorial and mayoral races.
The number of prefectures and cities holding assembly elections will be the same as in the previous unified local elections in 2019. Assembly contests for the six prefectures of Iwate, Miyagi, Fukushima, Ibaraki, Tokyo and Okinawa are running on different schedules from unified local elections for such reasons as the 2011 Great East Japan Earthquake or the assemblies having been dissolved.
The prefectural assembly races will see 2,260 seats up for grabs, down by 17 from the previous elections. A total of 3,139 people filed their candidacy on Friday.
The 17 ordinance-designated cities that will hold assembly elections are Sapporo, Saitama, Chiba, Yokohama, Kawasaki, Sagamihara, Niigata, Hamamatsu, Nagoya, Kyoto, Osaka, Sakai, Kobe, Okayama, Hiroshima, Fukuoka and Kumamoto. 1,467 people filed candidacies in the cities.
In recent years, local assembly elections have seen more candidates running uncontested. In the previous prefectural assembly elections, the number of candidates who faced no opponent rose to 612, or 26.9% of the total. With the candidate shortage becoming a serious issue, the results of the upcoming elections will be closely watched.
The lack of candidates has been attributed to the difficulty of serving as an assembly member while also engaging in another occupation, and the high risk of electoral defeat, among other factors. Making it easier for a wide range of people to run for local elections has become a pressing need.
The percentage of female candidates is also attracting attention, with the figure having hit 12.7% in the previous prefectural assembly elections.
Add TheJapanNews to your Google News feed.