Conservative Votes Likely to be Split in Nara, Tokushima Gubernatorial Elections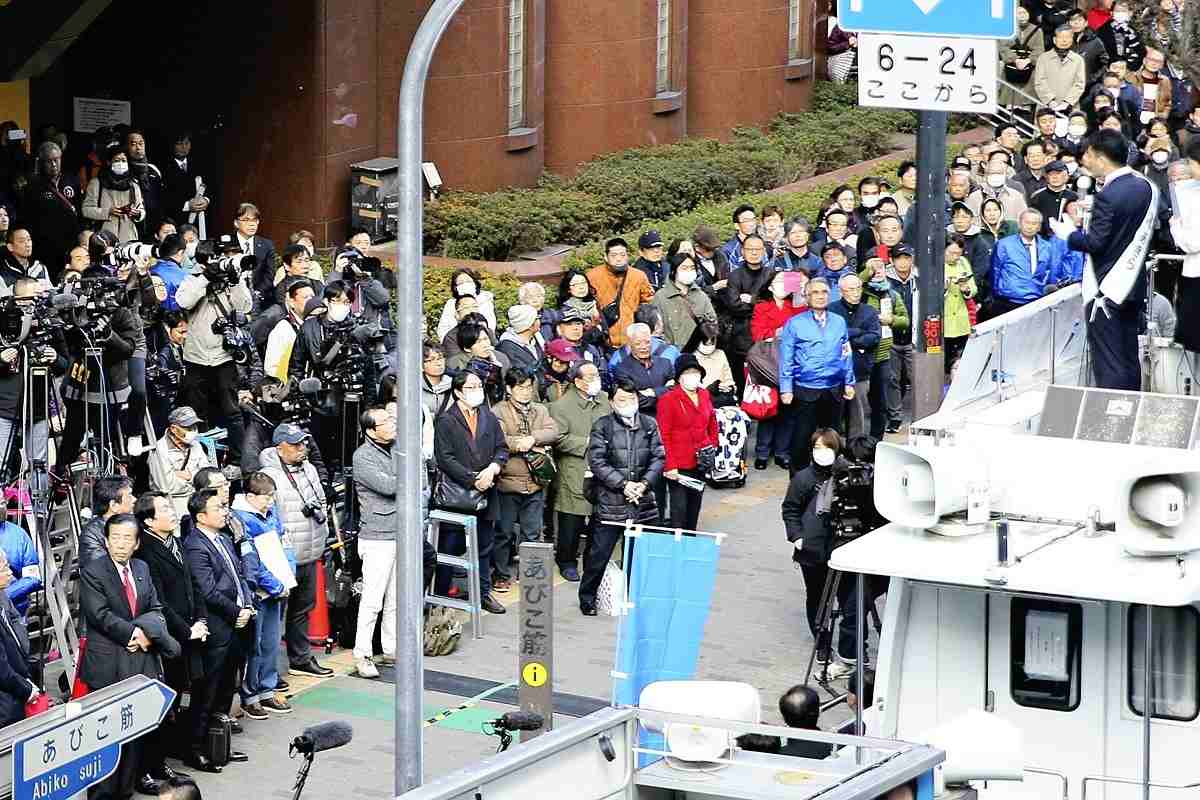 18:15 JST, February 23, 2023
Gubernatorial elections in nine prefectures will be among the contests decided in the first half of the upcoming unified local elections, with voting set for April 9.
Official campaigning in the nine races will kick off one month from now, on March 23.
The Nara and Tokushima gubernatorial races are likely to see conservative votes split between candidates connected to the ruling Liberal Democratic Party.
In Tokushima Prefecture, three first-time candidates are expected to challenge the incumbent, whose supporters include the LDP faction in the prefectural assembly. The three challengers are all LDP-related politicians: two former lawmakers and a former prefectural assembly member.
In Nara, LDP support has been split between the incumbent governor and first-time candidates. Nippon Ishin (Japan Innovation Party) intends to exploit the division by fielding its own official candidate.
In Osaka Prefecture, where Ishin is based, the gubernatorial election is expected to be a race between Ishin and other parties. A group of Osaka businesspeople and others plans to field a first-time candidate against the incumbent, who is the official candidate of the regional political party Osaka Ishin.
Meanwhile, the election in Hokkaido is likely to become a showdown between the ruling and opposition parties. A first-time candidate endorsed by the Constitutional Democratic Party of Japan intends to challenge the incumbent backed by the LDP and its ruling coalition party Komeito.
In Oita, a battle is expected between a first-time candidate endorsed by the LDP and an independent candidate, who won the 2019 House of Councillors election with unified support from the opposition parties.
In Kanagawa, Fukui, Tottori and Shimane prefectures, the gubernatorial elections are likely to become races in which the ruling LDP and the opposition CDPJ will both see their party headquarters, local organizations and lawmakers supporting the incumbent.
Also on April 9, six mayoral elections in Osaka and other government ordinance-designated cities will be held, with official campaigning in those races to kick off on March 26.
Conservative votes are often split in electoral districts where voters are traditionally conservative, but opposition parties tend to struggle there.
Regarding the Aomori gubernatorial election to be held on June 4, five-term Gov. Shingo Mimura, 66, has announced his retirement from politics. Aomori Mayor Akihiko Onodera, 47, and Mutsu Mayor Soichiro Miyashita, 43, have both announced their intention to seek the governorship and have asked the LDP prefectural chapter to endorse them.
"Such a situation could vitalize the LDP in some respects, but if it drags out the negative impact, it will become a source of concern when the party fights other parties in battles like national elections," said Tadashi Mori, a political science professor at Aichi-Gakuin University.
Lower house by-elections to be held
House of Representatives by-elections are scheduled to be held on April 23, the same day as the second half of the unified local elections, with official campaigning to kick off on April 11. At present, the by-elections are planned in four constituencies, which were formerly Chiba No. 5, Wakayama No. 1 and Yamaguchi Nos. 2 and 4 before the electoral zones were redrawn.
As a House of Councillors member is likely to resign from that Diet chamber in early March to run for Oita governor, a by-election is also expected for an upper house seat in the prefecture with official campaigning to start on April 6 and voting on April 23.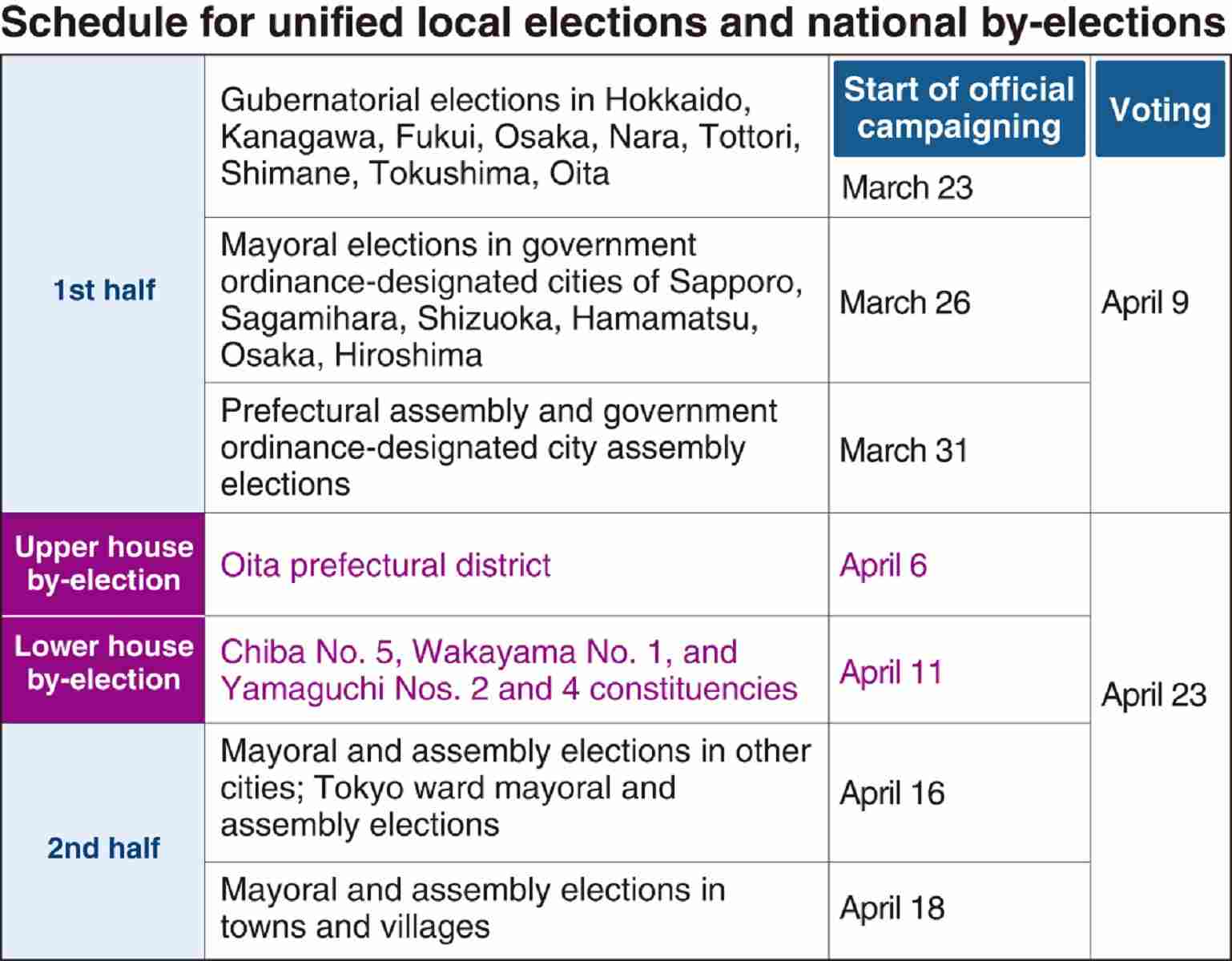 Add TheJapanNews to your Google News feed.