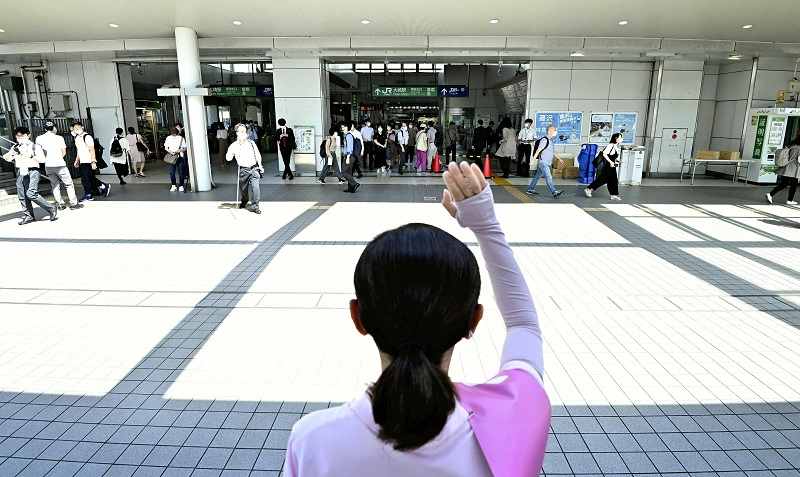 13:38 JST, June 30, 2022
Candidates running for the House of Councillors election are having to contend with the early onset of summer heat as they take their campaign to streets across the nation.
While presenting their claims and policies, many candidates have been urging their listeners to take precautions against the soaring temperatures.
"It's going to be hot again today, ladies and gentlemen. Please drink lots of water and do your best while working," said a Tokyo electoral district candidate, speaking to passersby who were keeping to the shade near JR Osaki Station in Shinagawa Ward, Tokyo, on Wednesday morning.
Temperatures in the capital rose rapidly on the day: By the time the candidate started speaking into her hand-held microphone at 9 a.m., the mercury had already climbed to over 30 C.
Since Saturday — the first extremely hot day of the year — the candidate has, at the behest of her camp, been limiting her speeches to less than 10 minutes to ensure neither she nor her audience are affected by heatstroke.
Though the candidate's Saturday speech was only five minutes long, a senior camp official said, "Sometimes she becomes so impassioned that her speech runs longer than planned."
Another female candidate in the same constituency wears a vest with a small electric fan installed to help her cope with the heat. "The race will continue for some time," a campaign staffer said. "We want to take care of her physical condition so she doesn't become exhausted."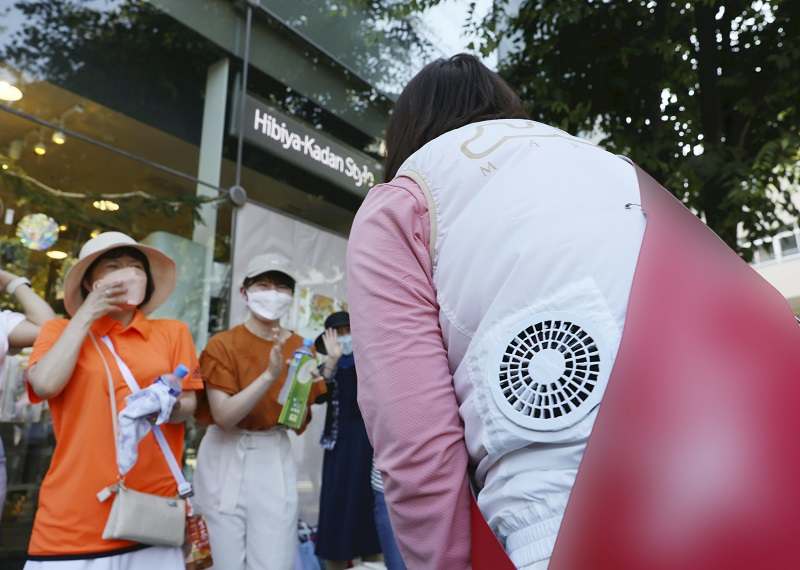 Whenever one particular candidate running for the Ishikawa electoral district begins a stump speech, campaign staff members urge the assembled audience to seek shade and be on the lookout for any change in physical condition in themselves and others.
The candidate and the staffers wear long-sleeved garments under their matching T-shirts to avoid sunburn and exhaustion.
A male candidate running for the Tochigi electoral district took frequent sips of water from a plastic bottle while speaking, but one of his supporters sighed and said, "It's so hot that I can't properly take in what he's saying."
Add TheJapanNews to your Google News feed.