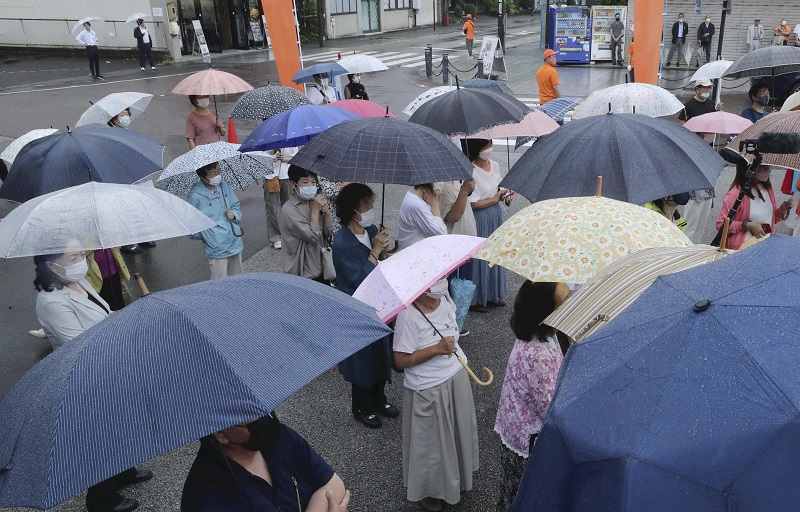 15:54 JST, June 23, 2022
A record 181 women are running in the House of Councillors election, for which campaigning officially kicked off Wednesday.
The last record was set in 1989, when 146 female candidates ran in the upper house poll.
Of the 545 candidates in the upcoming election, 33.2% are women, marking the first time the rate has exceeded 30%.
While stumping in Aomori on Wednesday, Constitutional Democratic Party of Japan leader Kenta Izumi emphasized the fact that more than half of his party's candidates are women.
"We want women's voices to be reflected in Diet deliberations to create a society in which both men and women can live comfortably," he said.
The CDPJ has fielded 26 women, including an incumbent in the Aomori electoral district, and 25 men. Meanwhile, the Japanese Communist Party has fielded 32 women, accounting for 55.2% of its candidates.
The percentage of female candidates is high among opposition parties, with more than 40% for the Democratic Party for the People and more than 30% for Nippon Ishin no Kai.
While the ruling parties also increased the percentage of female candidates compared to the 2019 upper house election, the rates stand at 23.2% for the Liberal Democratic Party and 20.8% for Komeito, which have many male incumbents running for re-election. Of the 82 LDP candidates running, 19 are women.
A phenomenon dubbed the "madonna boom" led to 146 women running in the upper house election in 1989, triggered by the huge popularity of Takako Doi, the leader of the now-defunct Japan Socialist Party.
In the 2019 upper house election, 28.1% of candidates were women, a record topped by the 33.2% running in the upcoming poll.
Opposition and ruling parties are believed to have put an emphasis on fielding female candidates as part of efforts to broaden support and show voters that they are in favor of women's advancement in politics.
In late May, the LDP announced the fielding of four additional female candidates in the proportional representation section, achieving its target of raising the percentage of female candidates in the section to 30%.
The government set a goal of raising the rate of female candidates running in national elections to 35% by 2025 in the Fifth Basic Plan for Gender Equality.
However, a senior Komeito official said: "It's easy to increase the number of female candidates, but it's not easy to increase the number of [female] election winners."