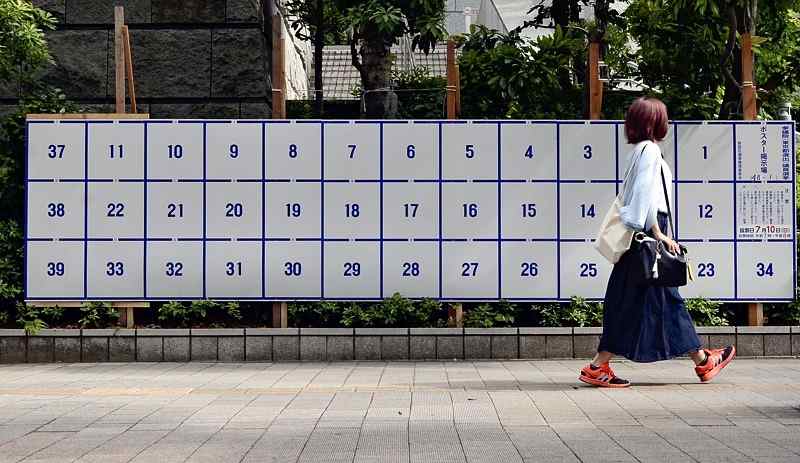 20:00 JST, June 21, 2022
Campaigning for the House of Councillors election will officially kick off Wednesday, with about 530 candidates running for 125 seats — 74 prefectural constituency seats plus 50 seats in the proportional representation section, and one in the Kanagawa constituency where an upper house member resigned last year.
With voting and ballot counting scheduled for July 10, measures against soaring prices and security policy will likely be major points of contention in the 18-day campaign.
According to a Yomiuri Shimbun tally, about 530 candidates were to run as of Monday, up about 40% from the 2019 poll with 370 candidates. The number of female candidates is expected to exceed the past record high of 146 in the 1989 election.
The focal point is the 32 constituencies in which only one seat is up for grabs, making them effectively a head-to-head race between the ruling and opposition camps.
The ruling Liberal Democratic Party is expected to field candidates in all 32 constituencies, while opposition parties will compete against other opposition members in 21. This would be in stark contrast to the previous upper house election in 2019, when the opposition camp fielded joint candidates in all such constituencies.
Prime Minister and LDP President Fumio Kishida is aiming to repeat last year's success in the House of Representatives election, and has set a goal for his party and its coalition partner Komeito of securing a 125-seat majority, including half of the upper house members who are not up for the July election.
Gov. Koike holds key in Tokyo
The Tokyo constituency has the most seats — a total of six — up for grabs, and eight mainstream parties are expected to field 14 candidates there. If candidates from minor parties and independents are included, a total of 35 people are preparing to run. The number will likely be the largest of the 2000s.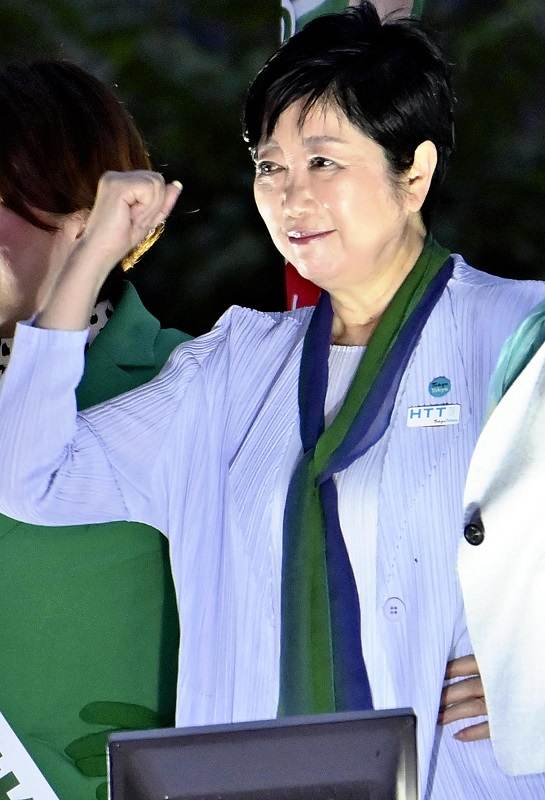 Tokyo Gov. Yuriko Koike's actions have attracted particular attention in this election.
Koike has expressed her support for a Tokyo Metropolitan Assembly member who used to be her secretary when Koike was a lower house lawmaker, and who is planning to run in the upper house election from a political organization called First no Kai.
The LDP has significant influence in assembly management after once again becoming the leading party in the metropolitan assembly election last summer, and is urging Koike to form cooperative relations for the campaign.
The Constitutional Democratic Party of Japan has put pressure on Koike, saying the governor should concentrate on the administration of Tokyo. The party is on alert regarding the influence of Koike, who has created sensations in past elections.
In a street speech in Tokyo on Saturday, Koike stressed her close ties with the Tokyo assembly member who plans to run for the upper house from First no Kai, calling him "my partner for a long time."
The candidate is one of Koike's "aides" and supported her even after he became a Tokyo assembly member. Tokyo-based regional party Tomin First no Kai (Tokyoites first group), which Koike was involved in founding, is the main body of First no Kai, which is participating in its first national election.
A senior member of Tomin First no Kai said, "If the governor goes on a stumping tour with candidates, they will be able to collect significant support."
Koike was first elected as Tokyo governor in 2016, in an overwhelming victory over an LDP-backed candidate. Tomin First no Kai made its debut in the 2017 Tokyo Metropolitan Assembly election, in which it took the leading party spot from the LDP.
Koike was reelected in the 2020 Tokyo gubernatorial election, partly due to the LDP not fielding a candidate. Although the LDP again became the leading party in the assembly election in summer 2021, Tomin First no Kai is No. 2 by a narrow margin.
Under these circumstances, Koike has been at odds with the LDP, but she has sometimes shown consideration to the party recently, prioritizing the Tokyo assembly management.
According to sources related to the LDP, the party invited Koike to its political fundraising party in May for the first time and urged her to support LDP-backed incumbent Diet members and newcomers who plan to run in the upper house election.
A senior member of the LDP's Tokyo chapter said: "Bills cannot be approved just through the support of Tomin First no Kai alone [at the Tokyo assembly]. She should be able to cooperate with us [in the coming upper house poll]."
Add TheJapanNews to your Google News feed.