18:52 JST, June 16, 2022
The ruling and opposition parties effectively started campaigning for the July 10 House of Councillors election on Thursday, the day after the ordinary session of the Diet closed.
Official campaigning starts June 22. Campaign topics will include measures against inflation in the wake of Russia's invasion of Ukraine as well as diplomatic and security policies.
Prime Minister Fumio Kishida, the Liberal Democratic Party's president, managed official duties on Thursday morning, such as receiving a courtesy call from Yamagata Gov. Mieko Yoshimura at the Prime Minister's Office. In the afternoon, Kishida attended a meeting at party headquarters with the secretaries general of the LDP chapters, urging them to strengthen their activities and tighten solidarity in regional organizations for the upper house election.
Sanae Takaichi, chairperson of the LDP's Policy Research Council, announced the party's manifesto for the upper house election, including a plan to drastically strengthen the nation's defense capabilities within five years.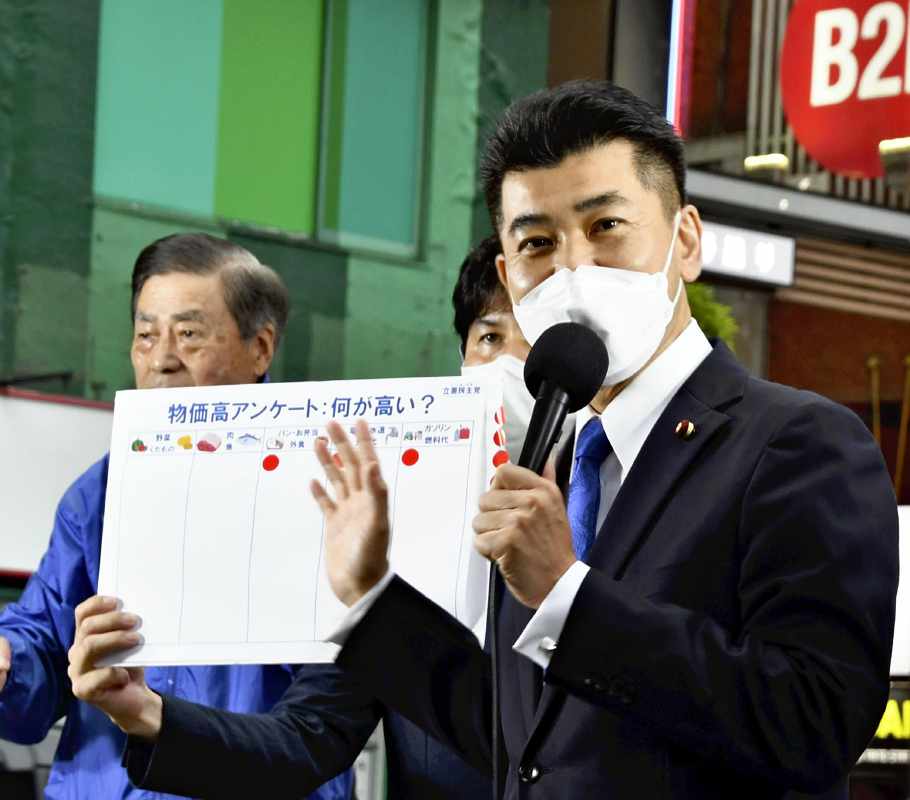 The same day, Constitutional Democratic Party of Japan President Kenta Izumi called for support during a regular convention of industrial unions in Kurashiki, Okayama Prefecture. The main opposition party leader then went to Takamatsu to make a stump speech with CDPJ Policy Research Committee Chairperson Junya Ogawa.