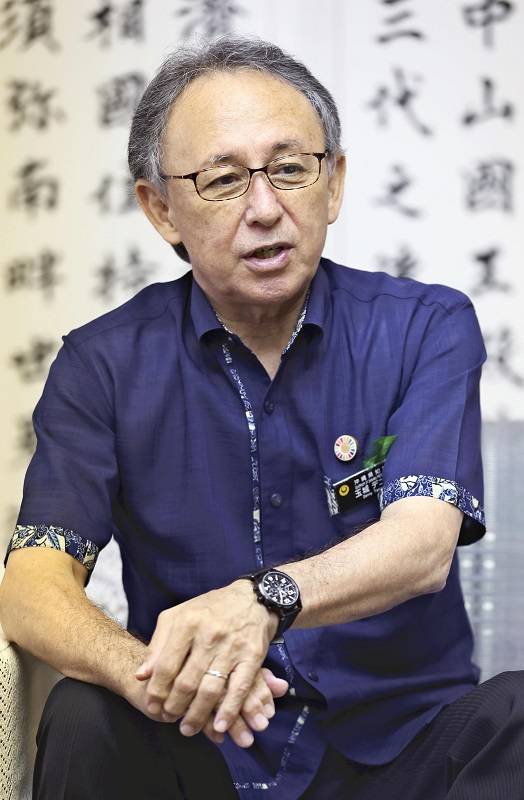 12:31 JST, June 12, 2022
Incumbent Okinawa Gov. Denny Tamaki on Saturday announced his candidacy for reelection in the gubernatorial race, for which voting and tabulation are scheduled for Sept. 11.
Election campaigning is to kick off on Aug. 25.
The Liberal Democratic Party's prefectural federation has decided on former mayor of Ginowan Atsushi Sakima, 57, as its candidate. Sakima lost to Tamaki, 62, in the previous race, and Tamaki's announcement, made during a press conference in Naha, sets up a rematch of the 2018 election.
Tamaki, a native of Uruma, had been a TV personality and a member of the House of Representatives before running as the successor to Gov. Takeshi Onaga in an election held following his death. Onaga had opposed the relocation of the U.S. Futenma Air Station in Ginowan to the Henoko district in Nago.
Tamaki initially won the election with the support of the All Okinawa forces comprising progressive and conservative groups. He defeated Sakima, who promoted the relocation and was backed by the central government and the LDP.