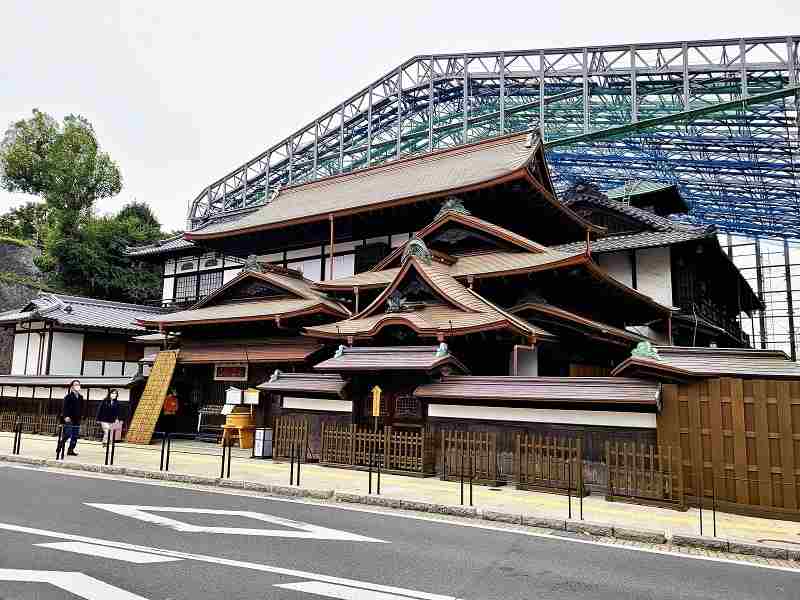 14:00 JST, October 30, 2021
The tourism industry has been decimated by the novel coronavirus pandemic.
Even after states of emergency have ended, people remain reluctant to travel and companies in the industry continue to go out of business. The number of foreign visitors to Japan, who were seen as a vital asset in regional revitalization, has remained below 10% of the number seen before the pandemic. With a wide range of jobs supported by the tourism industry, rebuilding those numbers is considered critical.
Hope for 'Go To' comeback
In tourism-related survey results released by Recruit Holdings Co. on Thursday, 39.3% of respondents said they had been vaccinated and wanted to travel, but were waiting to see how circumstances develop. This highlights the large segment of the population who are still afraid of the novel coronavirus and cannot bring themselves to travel yet. The survey of about 1,600 adults was conducted in late September.
By the end of that month, all states of emergency around Japan had ended. Even so, according to Japan Tourism Agency Director Koichi Wada, "Demand for travel has not truly recovered."
On Oct. 15, representatives of the Japan Travel and Tourism Association, made up of tourism-related companies and organizations, visited newly appointed Land, Infrastructure, Transport and Tourism Minister Tetsuo Saito to request an early resumption of the government's "Go to Travel" tourism promotion campaign.
Political parties have called for revitalizing the tourism industry and stimulating travel demand during the campaign for the House of Representatives election.
Transport industry, too
The plight of the tourism industry worsened after the suspension of the travel campaign, which offered subsidies of up to ¥20,000 per person per night to cover half of travel costs.
According to Teikoku Databank Ltd., there were 150 travel industry bankruptcies and business closures in the nine months from January to September, already exceeding the 130 bankruptcies logged in all of 2003, which had been the worst year since the comparable statistics began in 2000.
Total spending on domestic travel fell to ¥11 trillion last year, down 60% from the previous year, as inbound tourism virtually evaporated. The transportation industry has also had a rough time, as it is closely tied to tourism.
All 16 major railway companies nationwide, including Japan Railway companies, posted losses in the business year ending in March 2021.
Nihon Bus Association Chairman Ichiro Shimizu said, "There is a limit to what the private sector can do on its own."
The government is already considering how to resume the Go To Travel campaign.
The government is now expediting its "vaccine and test package," an experiment in which restrictions are eased for group tours and at accommodation facilities using vaccination certificates or other methods. While identifying problems in the experiment, discussions are underway to establish mechanisms that would allow people to travel even if case numbers rise.
Focus on consumption
The Cabinet of Prime Minister Fumio Kishida has not given up previous administrations' goal of reaching 60 million foreign tourists in 2030. The blueprint is to first get Japanese people to travel again, and once the pandemic ends to bring back foreign visitors.
Akiko Kosaka, senior researcher at the Japan Research Institute, said, "Going forward, we should focus on the amount actually spent by tourists, rather than the number of foreign visitors."
According to the Japan Tourism Agency, the amount spent per visitor from abroad peaked at ¥176,167 — including accommodation and transportation — in 2015, when many Chinese tourists were making explosive purchases of home appliances.
"It is important to make use of the cultural and natural characteristics of each region," said Takasaki City University of Economics Prof. Takao Ikado, who studies tourism management. "More hotels for long-stay tourists, more opportunities for experiential tours and more destinations where tourists want to go in rural areas should be able to raise the overall amount of consumption."