5 LDP factions to allow members to vote at own discretion in leadership race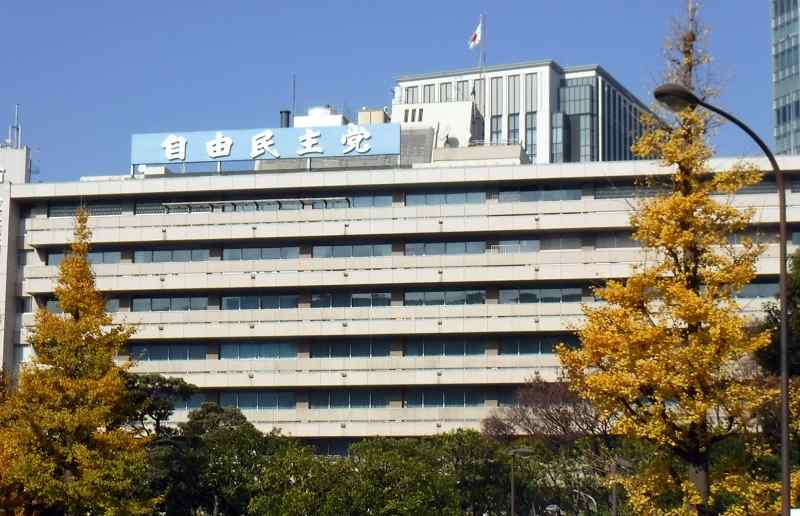 15:36 JST, September 15, 2021
Five out of the seven Liberal Democratic Party factions will loosen their members' leashes in the party's leadership election and allow them to vote almost entirely at their own discretion.
The Hosoda, Aso, Takeshita, Nikai and Ishihara factions each decided to abstain from choosing a single candidate to receive their unified support. It is unusual for a majority of factions to make such a move.
So far, former Policy Research Council Chairperson Fumio Kishida, former Internal Affairs and Communications Minister Sanae Takaichi, and Taro Kono, minister in charge of administrative and regulatory reform, have announced their candidacies in the LDP presidential election.
The Hosoda faction, the party's largest, held an extraordinary general meeting Tuesday and decided to essentially leave it up to its individual members to decide whom to vote for.
"The faction respects the discretion of the individual members," said former LDP Secretary General Hiroyuki Hosoda, who chairs the faction. He also said the faction itself would support Takaichi and Kishida.
Members of the Takeshita, Nikai and Ishihara factions will hold their own meetings on Thursday to confirm their intention not to internally solidify their support as a faction.
The Aso faction, of which Kono is a member, is also expected to announce at Thursday's general meeting its policy to "basically support Kono and Kishida" as a faction but leave it up to each of its members to decide which of them to vote for.
Members of the Kishida faction will back their leader.
In the past, LDP factions vied in the presidential election with the aim of making their own faction leader the party head. Lawmakers pledged fealty to their factions in return for "money and position."
But the situation changed in the 1990s through a series of political reforms, in which the system to provide government subsidies for political parties was introduced and the electoral system for the House of Representatives changed from multiple-seat constituencies to a combination of single-seat constituencies and proportional representation. These reforms shifted the power to distribute money and posts from factions to party leadership, meaning that lawmakers came to see less benefit in obeying their factions.
With the lower house election due to be held hard on the heels of the leadership race, the LDP lawmakers are increasingly giving priority to the opinions of party members and voters, rather than those of their own factions, especially among rookie and middle-ranking lawmakers with weak electoral foundations.
"Keeping them on a short leash could create many insurgents, leading to the collapse of factions," a senior party official said.
Ishiba to back Kono
Meanwhile, former LDP Secretary General Shigeru Ishiba, who was seeking to run in the election, announced at his faction's general meeting on Wednesday he will not stand.
Ishiba said he would support Kono. In talks at the Diet Building on Monday, Kono asked Ishiba for cooperation and said, "Let's build a united party if I am elected." Ishiba reportedly made the final decision because his own faction was cautious about him running in the race.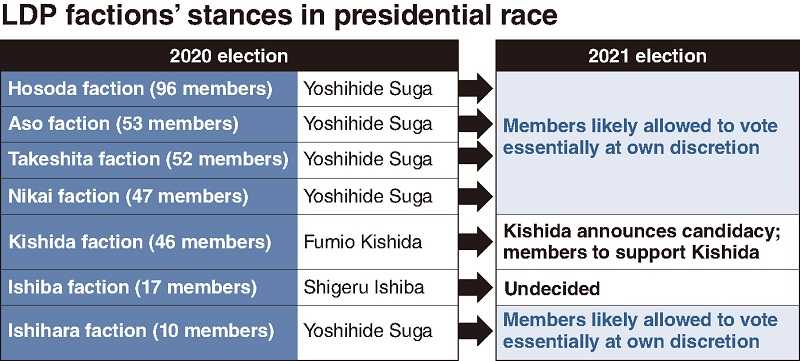 Add TheJapanNews to your Google News feed.