Gov. Koike's hospitalization looms large on upcoming Tokyo assembly election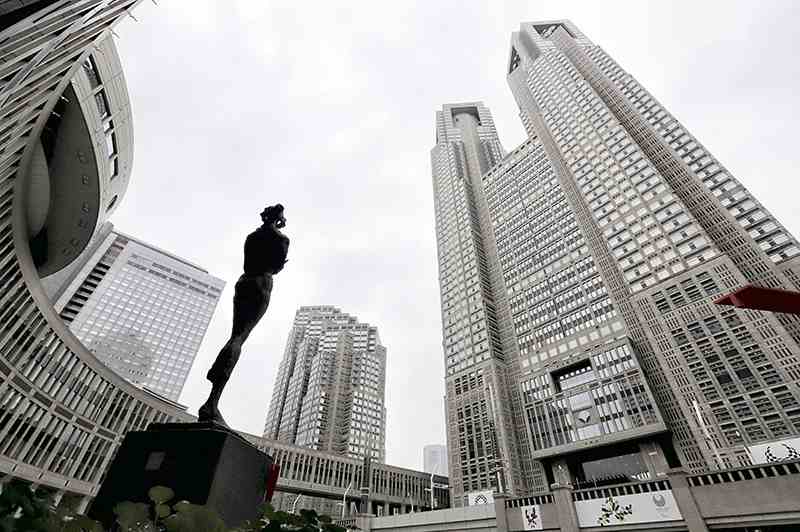 16:34 JST, June 24, 2021
The official campaign period for the Tokyo Metropolitan Assembly begins Friday, with 127 seats being contested in the poll to be held on July 4.
The outcome will be seen as a bellwether of voter sentiment in the run-up to the House of Representatives election, which must be held by autumn.
The focus of the assembly election will be whether the Liberal Democratic Party and Komeito, which are once again coordinating their strategies, will be able to win a majority of seats.
Another key factor is whether Tomin First no Kai will be able to maintain its grip on the assembly. The regional political party was created before the prior assembly election four years ago and won the largest number of seats in its inaugural contest.
On Tuesday evening, the metropolitan government announced that Tokyo Gov. Yuriko Koike, who serves as a special adviser to Tomin First no Kai, would be taking a break from her official duties for the rest of the week due to excessive fatigue. The revelation roiled the political world.
The number of candidates and the number of seats held by the major parties in the assembly as of Wednesday were as follows: Tomin First no Kai with 47 candidates and 46 seats currently held; the LDP with 60 candidates and 25 seats; Komeito with 23 candidates and 23 seats; the Japanese Communist Party with 31 candidates and 18 seats; and the Constitutional Democratic Party of Japan with 28 candidates and 7 seats.
Tomin First no Kai candidates are counting on the governor's backing.
"The governor's health comes first, but it's going to be difficult to get her support, at least early in the campaign," an incumbent assembly member from the party said.
Other parties are also wary of the development.
"[Koike] has much influence, so we want to watch the situation carefully and see what she does after recuperating," a CDPJ incumbent assembly member said.
"We shouldn't think about the impact on the election campaign," an LDP incumbent assembly member said. "The start of the Tokyo Olympics is just around the corner, and we need the governor to get healthy first."
LDP, Komeito aim for majority
The secretaries general and Diet affairs committee chairs of the LDP and Komeito met in Tokyo on Wednesday and confirmed that both parties will jointly aim to win a majority of seats in the Tokyo assembly election.
Party leaders are closely monitoring the impact of Koike's hospitalization on the election.
"I hope that [Koike] will recover as soon as possible," Hiroshi Moriyama, chairman of the LDP's Diet affairs committee, said to reporters after the meeting.
At a press conference, Yuzuru Takeuchi, chairman of Komeito's Policy Research Council said, "Our party will thoroughly prepare and compete in [the assembly election] from the standpoint of our own party."
Add TheJapanNews to your Google News feed.