U.S. to lead multinational Pacific cooperation framework with China in mind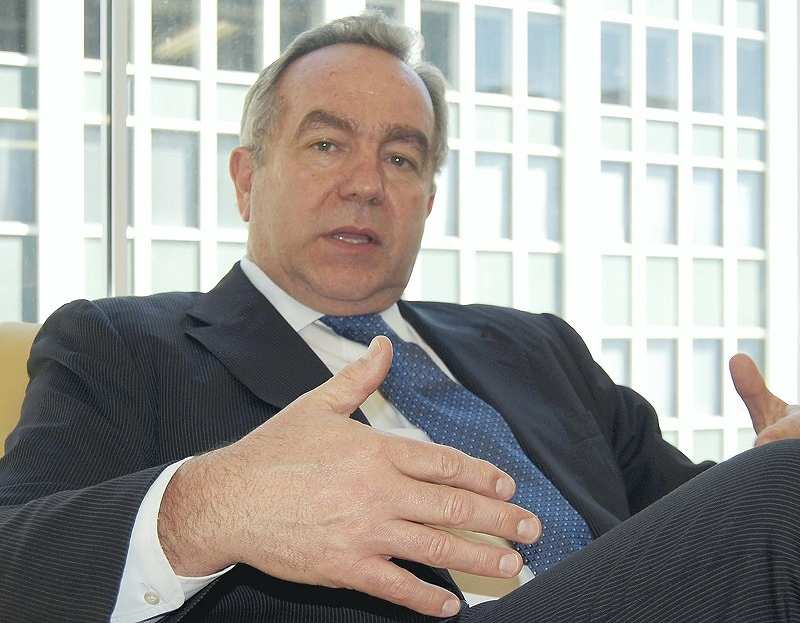 17:01 JST, June 17, 2022
WASHINGTON — U.S. National Security Council (NSC) Indo-Pacific Affairs Coordinator Kurt Campbell said Thursday that the United States would establish a cooperation framework next week with Japan, Australia and other countries to strengthen ties with Pacific nations.
The move apparently is intended to form multilateral cooperation to present a united front in deterring China's attempts to expand its military footholds in the South Pacific.
The framework, intended to support island nations in the South Pacific, is to be led by the United States.
Noting that the Pacific region is "an area of enormous strategic importance," Campbell said during the Center for a New American Security's National Security Conference online, "We will be launching next week an initiative to work with a variety of like-minded countries on an open, very detailed set of engagements, in which we share our views … to make clear our desire to keep a Pacific environment that is open, that's healthy, that's productive and that's free from coercion."
The like-minded countries Campbell cited include Japan, Australia, Britain, France, New Zealand and the United States.
Campbell cited the issues of suspicious boats, illegal fishing and climate change as areas of cooperation. According to sources, the countries involved are expected to discuss specific measures once the framework is established. Economic assistance such as infrastructure development will be included in the area of cooperation as well.
China has deepened its influence in the South Pacific through massive loans to island nations for infrastructure development. Kiribati is in the process of developing runways and ports with Chinese assistance. In April, China signed a security agreement with the Solomon Islands, which increased concerns among Japan, the United States and other countries that the islands could become China's military footing in the South Pacific.
There used to be six South Pacific countries that had diplomatic relations with Taiwan, but Kiribati and the Solomon Islands severed those ties and established relations with China in 2019.
The United States has been stepping up its involvement in the South Pacific, such as by announcing the reestablishment of its embassy in the Solomon Islands. However, the United States apparently deemed it difficult to increase its influence in the area single-handedly.
The United States hopes to cooperate with other countries, including Japan, which historically has had strong influence in such fields as development assistance, and France, which has territories in the South Pacific such as New Caledonia.
Chief Cabinet Secretary Hirokazu Matsuno said Friday at a press conference that the South Pacific is "a key region for realizing a free and open Indo-Pacific, where we have been cooperating with the United States, Australia and New Zealand."
He added, "Taking advantage of Japan's strengths, we will reinforce cooperation with relevant countries, while taking into account the needs of the Pacific Island countries."
Add TheJapanNews to your Google News feed.