S. Korean research ship sailed within Japan's EEZ around Takeshima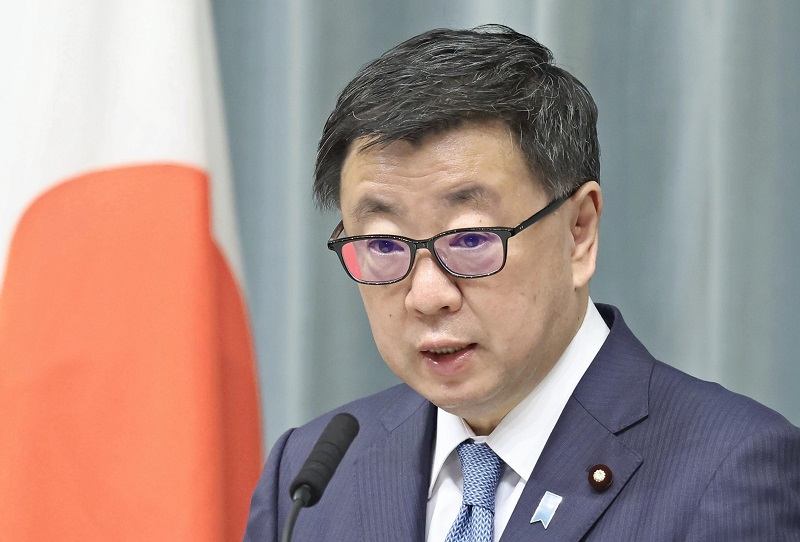 13:30 JST, May 18, 2022
A research vessel commissioned by a South Korean state-run company has sailed within Japan's exclusive economic zone around the Takeshima islands in Shimane Prefecture, prompting the Japanese government to request through diplomatic channels that Seoul explain the purpose of the ship's sailing there, Chief Cabinet Secretary Hirokazu Matsuno said at a press conference on Tuesday.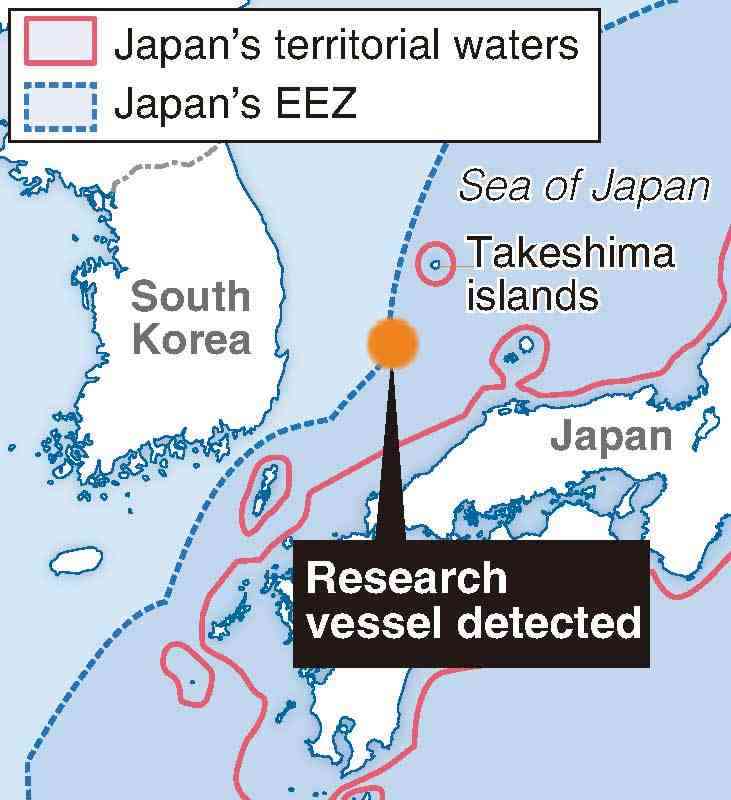 According to government officials, the Norwegian-registered vessel sailed through the waters about 100 kilometers south of the Takeshima islets from May 9 to 12 and entered Japan's EEZ. The vessel navigated erratically at low speed with a cable-like object hanging from its stern.
Under international law, foreign vessels are free to sail through EEZs, but permission from the coastal state is required to conduct marine surveys and other activities. A Japan Coast Guard patrol vessel and other ships warned the vessel and monitored it at the site but were unable to confirm that any research activity was conducted.
The Foreign Ministry demanded that the South Korean side explain the purpose of the ship's activities and told them that survey activities were not allowed. However, the Japanese government did not protest and did not immediately make the incident public, saying it could not confirm that research activity had been conducted.
Foreign Minister Yoshimasa Hayashi visited South Korea on May 9 and 10 with a personal letter from Prime Minister Fumio Kishida and met with South Korean President Yoon Suk-yeol and others.
At a meeting of the Liberal Democratic Party's Foreign Affairs Division and other entities on Tuesday, Masahisa Sato, head of the division, called on the government to confirm whether any research activity was conducted and to lodge a protest with Seoul.
Add TheJapanNews to your Google News feed.