Maruboshi / Taste the Pork Backfat and the Bounty of the Sea in Onomichi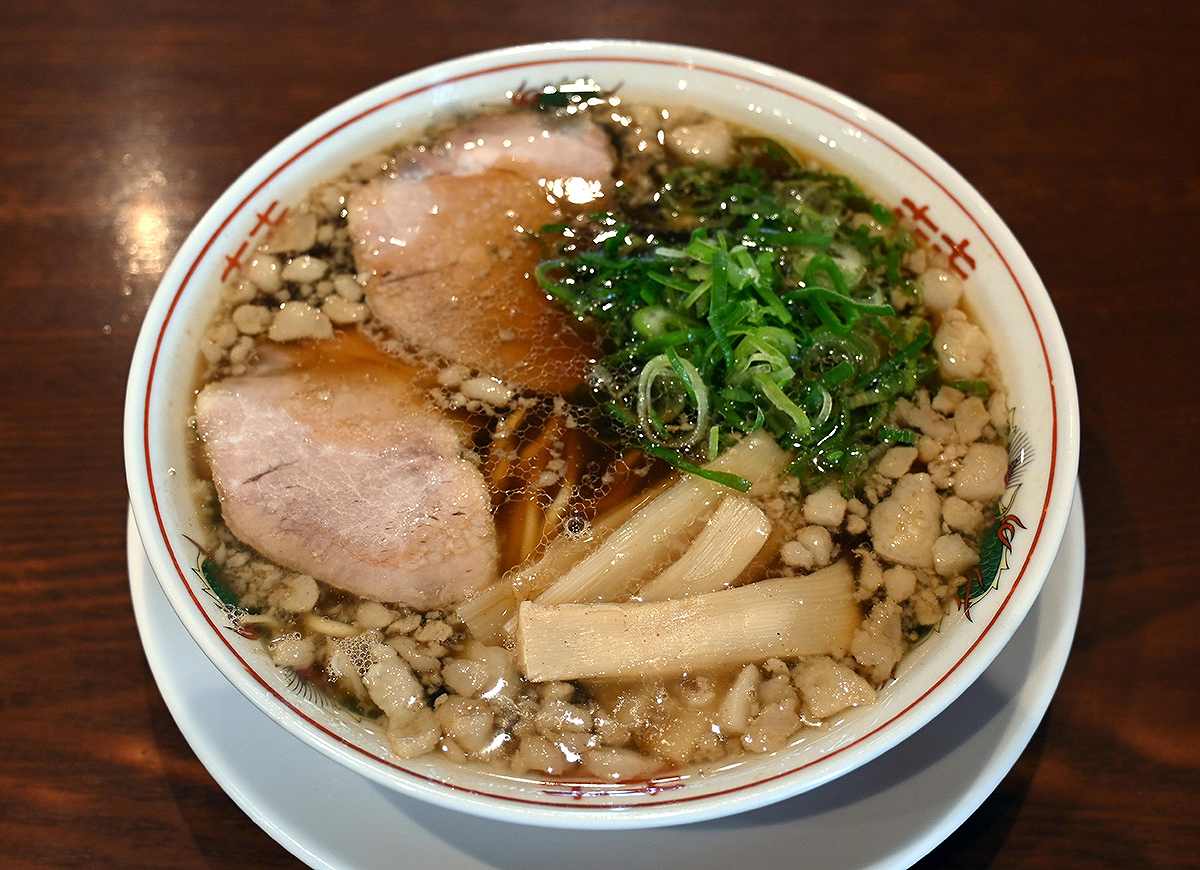 13:52 JST, May 26, 2023
Several small boats carrying people and cars pass by along the Onomichi waterway in southeastern Hiroshima Prefecture, a narrow divide with Mukaishima Island on the other shore. The sea shines in the sunlight and the sea breeze is pleasant.
I came to Onomichi excited to sample the city's namesake ramen. The basic characteristics of Onomichi ramen are soy sauce soup based on chicken stock, flat noodles and minced pork backfat, but each shop has its own unique flavor, and they compete with each other for customers.
A view of the sea from near Maruboshi

Masks used in the local festival

Statue of Fumiko Hayashi near JR Onomichi Station

Long arcade shopping street

A mikoshi portable shrine used for the local festival was on display in the shopping street.
Among the many ramen shops to chose from, I visited the very popular eatery Maruboshi, which advertises itself as "surprisingly hot and surprisingly thirst-free."
"I could see the sea. I can see the sea. I have missed the Onomichi sea, which I have not seen in five years." That was how Fumiko Hayashi, a novelist who spent her formative teenage years in Onomichi and was active in the Showa period, described the sea she saw from the train in her autobiographical novel "Diary of a Vagabond (Horoki)."
After seeing the statue of Fumiko Hayashi near JR Onomichi Station, I strolled along the shopping arcade for about 15 minutes, and there, very close to the sea, is Maruboshi.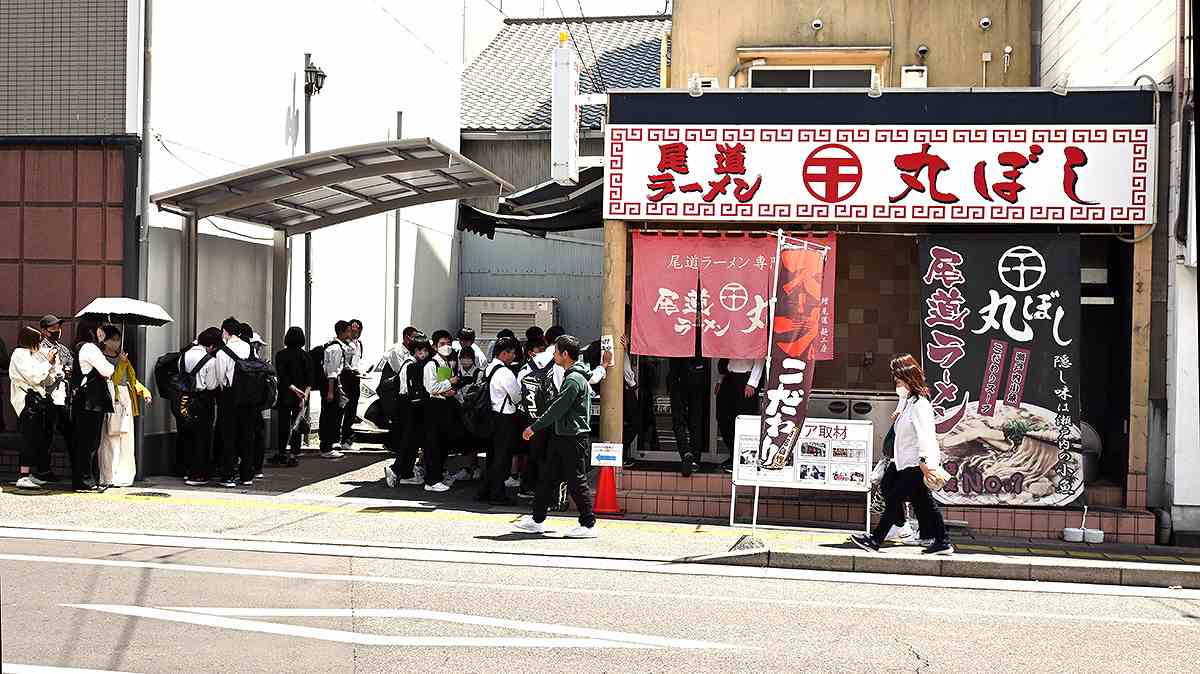 When I passed by the shop around noon, I was surprised to see a long queue of more than 30 people, including students on a school excursion and young couples. I entered the shop at 3 p.m., when the busyness had finally calmed down, and I was greeted by the owner, Mitsumasa Sato, 51.
I ordered a bowl of Onomichi ramen (¥730), a regular item.
"Our pork backfat is a blend of small and large pieces. The smaller ones are melted into the hot soup, while the larger ones give it a firmer texture," explained Sato. "The soup is hot because it is covered with a layer of pork fat, so the heat doesn't escape. I also want the hot food to be eaten hot."
Sweet, broth-soaked pork backfat

Pork backfat to be added to ramen

Arranging the noodles in a bowl

Flat, thin noodles that are specially ordered from a nearby noodle mill

Adding pork backfat to the hot broth.

Noodles are ready
The ramen arrived at my table and the toppings were simple: chashu pork, bamboo shoots, and green onions. But above all, the small globs of pork backfat floating in the soup caught my attention and whetted my appetite.
I took a sip of the soup and found it to be hot! But it was delicious. The pork backfat has a sweet and umami taste. It also has a slightly crunchy texture that keeps you coming back for more. I sipped the soup with a ramen spoon several times, puffing and blowing on it.
Sato said, "We make a Japanese dashi [soup stock] every day with locally caught dried small sea breams, as well as mackerels and sardines, and combine it with chicken and pork broth."
It seems that the Japanese dashi made from fish is refreshing, but at the same time has a strong umami. Sato also said that the hotter the soup is, the more flavor you get from the dashi. It is also soaked into the pork backfat. The soy sauce used for the kaeshi source is Marukin Soy Sauce from Shodoshima Island, Kagawa Prefecture, in the Seto Inland Sea, which gives the ramen even more local flavor.
"This is the small sea bream," Sato said, bringing me a plate of dried sea breams from the kitchen. They were so beautiful that they looked delicious even when served on their own.
Dried small sea breams used for Japanese dashi

Inside the shop, seen from the entrance

An interior view of Maruboshi

Some menus on the walls of the shop
The ramen's flat, thin noodles are custom-made by a noodle maker in Onomichi, which is less than 30 minutes away by car, so they are always freshly made and delivered to the shop.
Sato's policy is to use nothing unnecessary and to emphasize the natural flavor of the noodles, so they contain no additives of any kind. Because of this, the noodles do not last long, and each shipment used up by the next day. The noodles, made with flour from Hokkaido and other areas, certainly have the aroma of wheat.
Homemade chashu pork, bamboo shoots seasoned at the shop, and green onions from Hiroshima Prefecture are all toppings that go well with this ramen.
The ramen, served near the beautiful Seto Inland Sea, stirred my travel senses, and left me with a deep and expansive flavor without feeling heavy in my stomach.
Maruboshi makes Urume fish oil every day and offers a limited number of 15 servings a day of super niboshi ramen (¥850) using the oil.
Supported by family and colleagues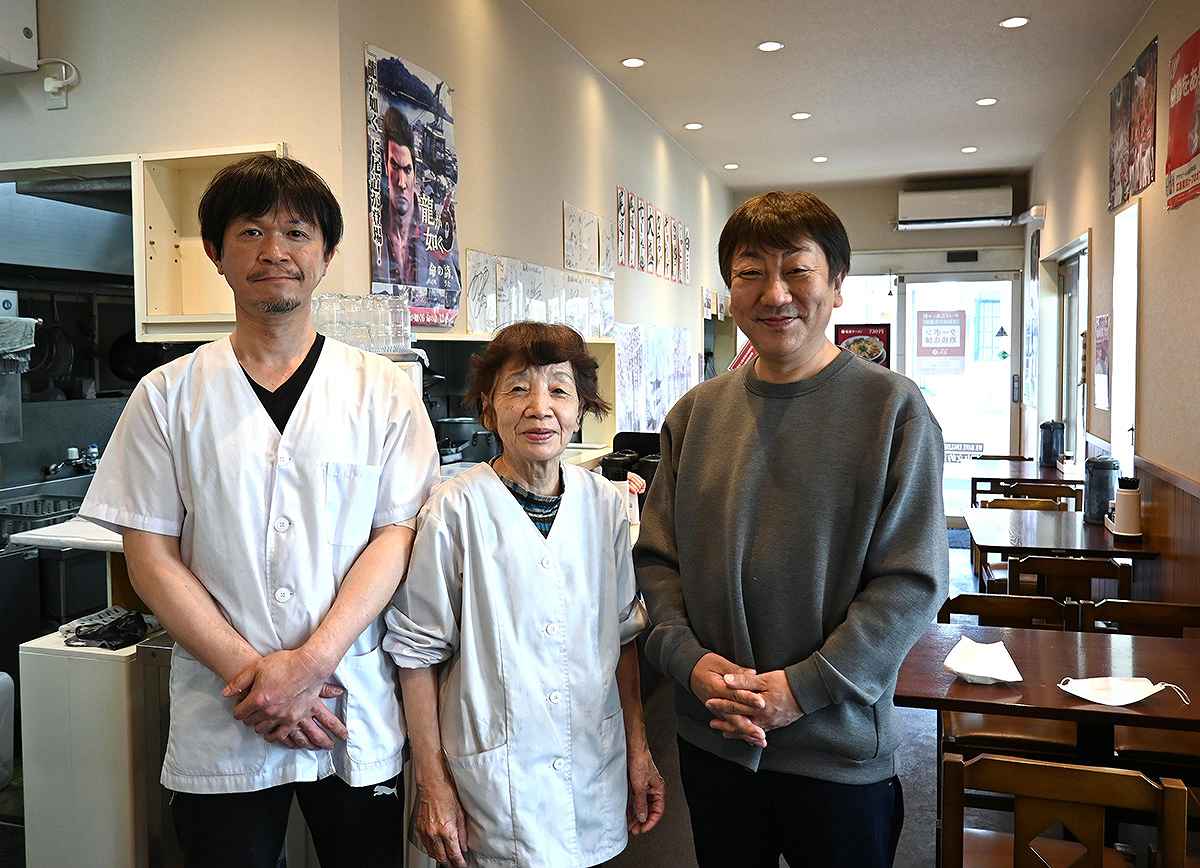 I spotted an elderly woman working extremely hard. Sato said, "That's my mother."
The shop is well-supported by family members and friends who know each other well.
Sato's mother, Noriko, 75, works at the shop every day. The manager, Hideyuki Ogata, 50, who makes the ramen in the kitchen, is Sato's classmate from junior high and high school. Ogata's wife is also working there.
Sato, who also runs a Western-style restaurant and other businesses in Fukuyama City near Onomichi, has been in the restaurant business since he was 18 years old. He has managed a variety of restaurants and opened Maruhoshi in 2016 as his first ramen shop.
Noodles with the aroma of wheat

Hideyuki Ogata making ramen

Noriko's picture was used on the cover of Maruboshi cup noodle.

The ticket machine at the entrance of the shop

Super niboshi ramen promotion
"I had been thinking about what kind of business I can continue for the rest of my life, and the conclusion I came to was ramen," he said. "Above all, I love eating ramen myself, and I used to eat about 300 bowls of ramen a year. I thought that if I didn't love it, I wouldn't be able to continue it."
He then decided that he wanted to dare to compete on his own in Onomichi, where the competition among ramen shops is fierce. The shop he moved into was in a location where two ramen shops had pulled out in a row, and people around him told him that he would never succeed. This further ignited his spirit, and he has worked very hard with other members of the staff until now.
The shop's sales have reached record highs every year, and it is now one of the leading Onomichi ramen shops.
On the shop's Instagram page, Sato posts the charms of Onomichi, saying, "First of all, I want people to fall in love with Onomichi." He concluded by saying, "When our shop reaches 10 years since its opening, it will have a history. I want Maruboshi to grow together with Onomichi."
---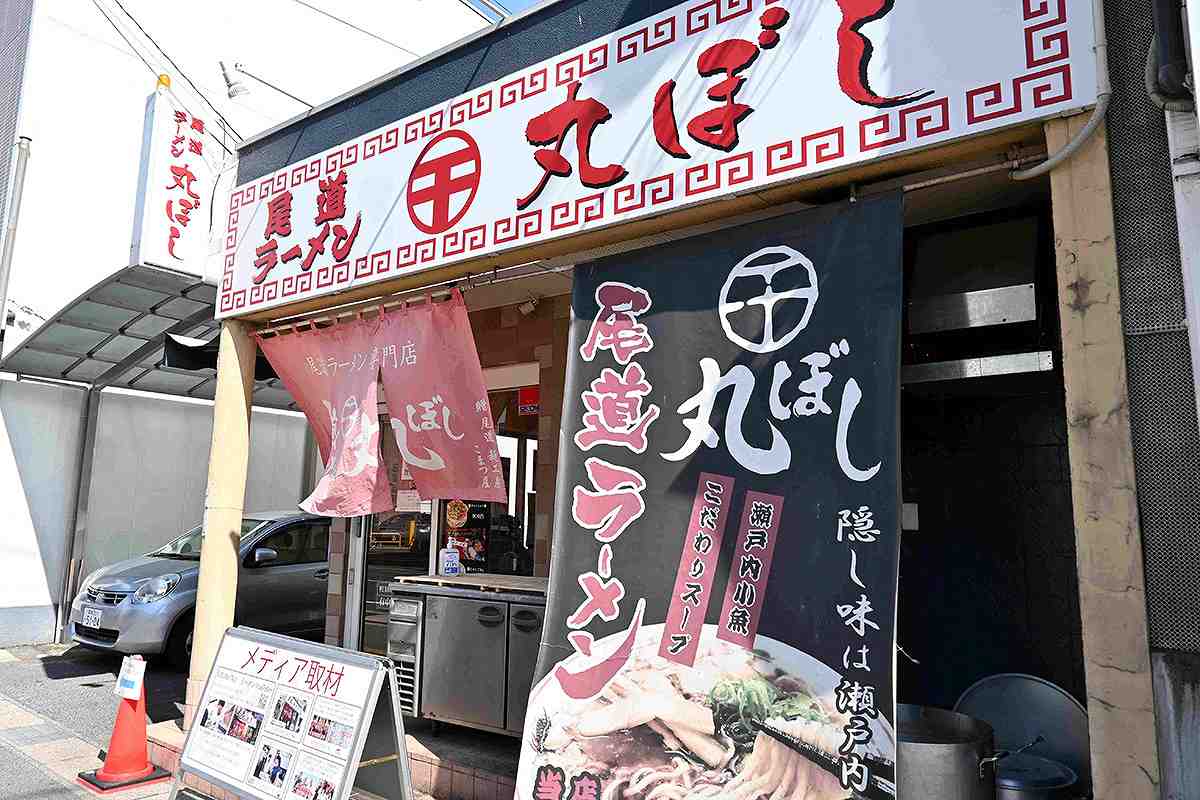 Maruboshi
Maruboshi is located at 2-8-16 Tsuchido, Onomichi, Hiroshima Prefecture, and is open from 10:30 a.m. to 8:30 p.m. Closed on Wednesdays. The shop's Instagram account is @onomichi.maruboshi
---
Futoshi Mori, Japan News Senior Writer
Food is a passion. It's a serious battle for both the cook and the diner. There are many ramen restaurants in Japan that have a tremendous passion for ramen and I'd like to introduce to you some of these passionate establishments, making the best of my experience of enjoying cuisine from both Japan and around the world.
---
Japanese version
【ラーメンは芸術だ!】広島・尾道ラーメンの人気店「丸ぼし」、熱々スープをすする手が止まらない
---
Add TheJapanNews to your Google News feed.