Kiichi / Local water streams produce gooey, tasty ramen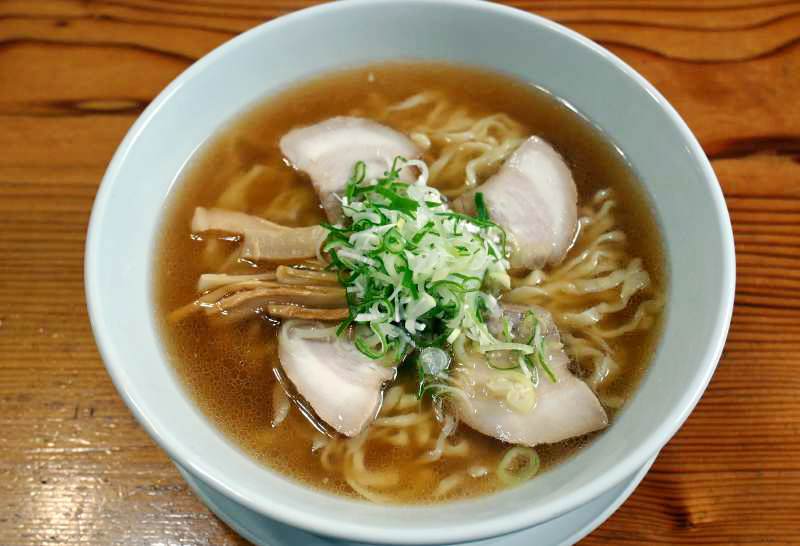 The tap water in Kitakata City, Fukushima Prefecture, is excellent quality, sourced from the Tsugamine water streams in the mountain range of Mt. Iide. Nurtured by a native beech forest, this fresh water is free from pollution, and has been selected as one of the "100 best waters of the Heisei Era" by the Ministry of the Environment. Kitakata ramen is delicious because of this water. Kitakata has a population of only about 43,000, and local people are proud that Kitakata ramen is known as one of the three best ramens in Japan, along with the big cities of Hakata and Sapporo. More than 100 ramen shops are crammed into this small town. I visited one called "Kiichi."
Exterior view of the elegant building. The interior of the shop is spacious and clean.

JR Kitakata station

Tatami seating room
It was my first time to eat ramen in Kitakata. I arrived at Kiichi, a five-minute drive from Kitakata Station, full of anticipation. It was not yet noon, but there was a "closed" sign outside. Yet, in the parking lot, cars were constantly coming and going, and customers were entering the restaurant. I later found out that from 5:00 a.m., customers would start writing their names on a reservation sheet and would return at their appointed time. By 8:30 a.m., the restaurant would often sell out due to the huge number of reservations. That is why the "Closed" sign stays up even when doors opens at 9:00 a.m.
I had an interview scheduled, and was led to a clean Japanese-style dining room. After a while, I was greeted by a friendly voice saying, "I've been waiting for you!" Mitsuru Yoshida, the owner of the restaurant, appeared. Yoshida, with his beard and fit, robust appearance, did not look seventy-one years old. His eyes held my attention and his whole body gave off warmth. He has an air of a very interesting person even before talking with him.
"In Kitakata, renowned water is used for both the noodles and the soup. That is the most important ingredient. That is why I want people to come to Kitakata to eat ramen," he said. As Yoshida explained Kitakata ramen's charms, I promptly ordered a bowl of the restaurant's signature dish "Jukusei(aged) shoyu ramen" (600 Yen). A few moments later, a bowl of ramen with four slices of chashu pork, menma (bamboo shoots), topped with green onions was brought to my table.
The noodles are glutinous and tasty

Mitsuru Yoshida preparing ramen

Fill a bowl with clear soup

When noodles are boiled, quietly wait for the water to drain off, without shaking them.

Gently place the noodles into the bowl.

Staff arranges noodles neatly.

Ramen is ready.
I started with the extra-thick, curly noodles made with the local water supply. The noodles were very tasty, gooey and smooth. "These noodles hold a lot of water so need specialist techniques," explained Yoshida. He added that the noodles are made up of 43 to 48% water, depending on the season. With that much water, usually the noodles would be crumbly and could not be sold. However, all of Kitakata's noodle mills are able to produce noodles that have the clamminess of a child's skin. This means they must be handled with delicacy. Once the noodles are removed from the boiling water, they are placed over the sink in a colander and the water drains off naturally. If the noodles are drained by vigorous shaking, they will be damaged and the extract will leak out.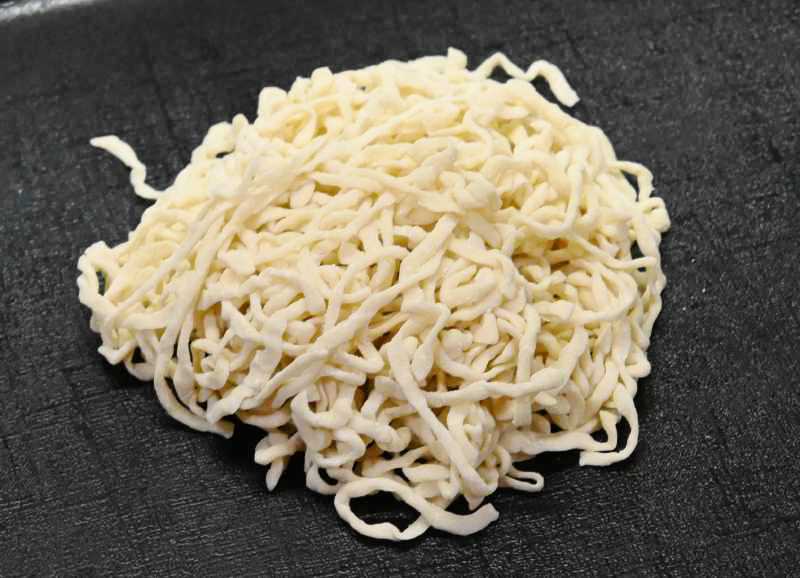 The soup is made from chicken bones, pork bones, dried fish flakes, and other seafood to bring out the taste. It is refreshing and delicious. "You can eat it in the morning. I try to make ramen that you can eat every day and not get tired of it," says Yoshida. To achieve this, he starts work at 5:00 a.m. every day and thoroughly cleans the cooking pots to ensure all impurities are removed. This helps creates a clear, consommé-like broth, and ensures the flavor of the soup stays consistent throughout the day.
 Handmade pork belly fillet is simmered in soy sauce and added to the ramen soup. The fatty meat of the pork belly is melted by the heat of the soup and the taste becomes richer as you continue eating. The soy sauce used for the ramen is also used for homemade menma. Combined with locally grown green onions, the balance of flavors is never lost. Yoshida describes it as "a family inside the bowl."
Tanrei shio (salt) ramen using special salt is also popular. ¥600

Noodles are thick for salt ramen

Description of special salt

Kiichi's Menu
The glutinous, extra-thick noodles and the clean, elegant broth make this ramen a tasty meal to the end.
Even so, 600 yen including tax is not expensive. "I think this is the usual cost of ramen," Yoshida explained. "I think ramen is something that you don't have to check your wallet for when you say to your staff, 'I'm going to treat you.'" Yoshida intends to uphold such beliefs even as the prices rise for ingredients.
Great-grandfather studied with Hideyo Noguchi
Kiichiro Yoshida (center) as a shosei student. On the left is Hideyo Noguchi. (From Kiichi's website)

Former Kaiyo Clinic, now a coffee shop on the first floor and Hideyo Noguchi's museum on the second floor

Bronze statue of Hideyo Noguchi near the former Kaiyo Clinic

The portrait of Hideyo Noguchi on the 1,000-yen bill

The street where the Kaiyo Clinic was located, called Dr. Noguchi Street

Description of Kiichi and Hideyo Noguchi

A copy of a letter from Hideyo Noguchi's mother to her son hangs in a tatami room.
 The name of the restaurant, Kiichi, came from Yoshida's great-grandfather, Kiichiro. Kiichiro studied with Hideyo Noguchi, known for his research on yellow fever and syphilis, and whose portrait appears on the 1,000-yen banknote. In the middle of the Meiji period (1868-1912), Noguchi and Kiichiro both studied at the "Kaiyo Clinic" in Aizu Wakamatsu, about 20 kilometers from Kitakata, while sharing a room on the second floor.
After passing his medical exams, Kiichiro studied abroad and became a military doctor, serving as a naval medical officer in the Japanese-Russo War. After retiring from the Navy, he worked at a hospital in Tokyo before returning to his hometown of Kitakata to open Yoshida Clinic.
However, the Yoshida family, a large landowner in Kiichiro's time, lost most of their land during the postwar agricultural land reform. By the time Mitsuru was born, no land or buildings remained in their name.
Opening a ramen restaurant at the age of 54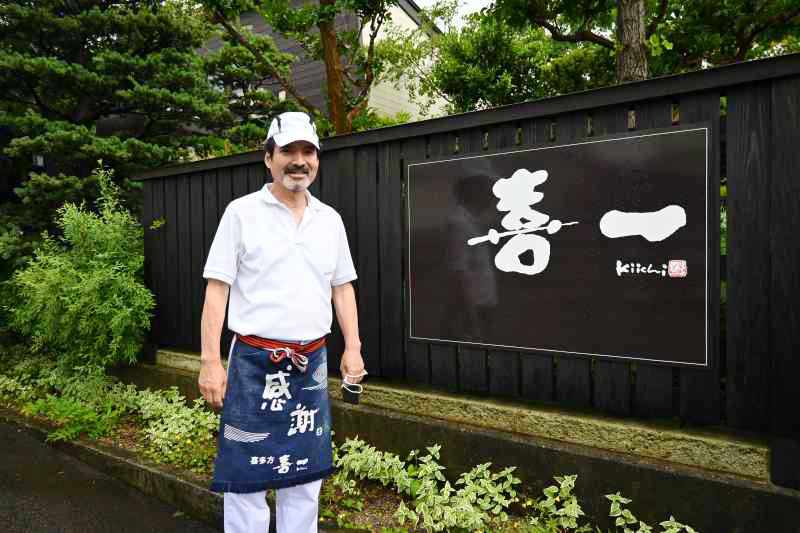 Mitsuru Yoshida loved eating, and entered the restaurant business at a young age thinking, "I can eat lunch and dinner." He worked at a steak restaurant in Roppongi, Tokyo, and later became the manager of a resort hotel that opened in Inawashiro, near his hometown. At the age of 30, he opened a steak and shabu-shabu restaurant in Aizu-Wakamatsu. Business was good, but customer numbers decreased after the economic bubble burst in 1989,
 Thinking that this would be the end of his career, in 2005, at the age of 54, he decided to start a ramen shop. "The price per customer changed from 12,000 yen to 500 yen. I was worried about whether I would be able to make a living," he said. He had experience of serving ramen to customers of a steak restaurant before. However, it was very different running a pure ramen restaurant. Moreover, Yoshida decided to open in Kitakata, which has a lot of competition. "If I was going to do it, I wanted to do it in Kitakata," Yoshida said. "It is the home of ramen, and I didn't want to run away from that. I wanted to compete on the same playing field."
In the first year, he and his wife, Ruriko worked relentlessly without a day off except for New Year's Day. He used his experience in taste and technique from his life in the restaurant industry, and put his energy into both the noodles and the soup. Although a newcomer in the ramen business, the shop became popular, and the number of customers reached 100 to 200 a day.
Cat's favor
Waiting area at the shop entrance

Counter seats

Table seatings

View of shop entrance
 Yoshida has a beloved cat named "Pi-chan" at home. He says that ever since he started keeping Pi-chan, everything has been going well. In 2004, the year before he started Kiichi, he heard three kittens meowing outside his house and decided to keep them. However, two of them died within a week, leaving only Pi-chan.
One day after the ramen shop had gotten on track, Yoshida and his wife decided to go on a trip. They decided to go to Sado Island in Niigata Prefecture, even though neither of them had suggested there. While visiting, they happened to see a performance of Sado Okesa, a local folk song. Yoshida was amazed at its content. A cat disguised as a human daughter appeared in front of her ailing elderly owner and said, "Thank you for taking care of me for a long time. I am a cat that has been cared for by you. Please let me repay you from now on," and brings the owner a large sum of money.
Yoshida said, "I was convinced that 'Pi-chan wanted to send a message to my wife and I, so she made us come here,'" and added sincerely, "I still believe so."
First place in a ramen contest in Fukushima Prefecture two years in a row.

Aizu Tojin Kite, a local traditional kite, is displayed in the store.

Another kite displayed in the store

A plaque with the word "gratitude."

Kiichi's ramen has been sold at 7-Eleven stores in six Tohoku prefectures.
Kiichi has since become even more popular, and Yoshida has been able to rebuild the decaying grave of his ancestors.
Yoshida has now opened a school to train young people. The head of the school is the son of a local miso store owner, and other members include the son of the successor to a sake store as well as Yoshida's son. Yoshida plans to support new ideas to help revitalize Kitakata. During Golden Week, a ramen store selling Kiichi produce opened at a commercial complex in Fukushima City to great success.
"Now it's my turn to return the favor to the young people who will lead Kitakata in the future," he said with a smile.
---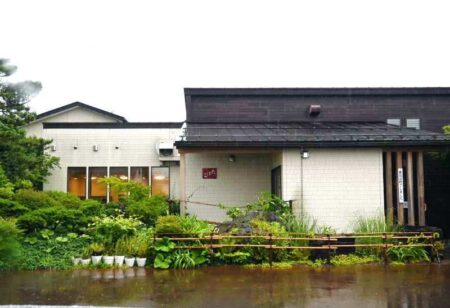 Kiichi
635-7, Kamitakahitai Sakaida, Sekishiba-cho, Kitakata, Fukushima Prefecture.
Open from 9:00 a.m. to 2:00 p.m., closing when soup is finished. Closed on Saturdays and Sundays.
---
Futoshi Mori, Japan News Senior Writer
Food is a passion. It's a serious battle for both the cook and the diner. There are many ramen restaurants in Japan that have a tremendous passion for ramen and I'd like to introduce to you some of these passionate establishments, making the best of my experience of enjoying cuisine from both Japan and around the world.
---
Japanese version
【ラーメンは芸術だ!】早朝から予約必須の喜多方ラーメン「喜一」、澄み切った水が生み出すうまさ
---