16:31 JST, November 8, 2021
It was a crisp, clear autumn afternoon in Roppongi. The emergency declaration had been lifted, and the open cafes were thriving. The city was getting back to normal. What better way to mark the new mood than to visit a brand new ramen shop.
Iruca Tokyo opened on October 10 in a prime location right next to Tokyo Midtown. The shop is easy to find because its storefront stretches wide onto the street.
"I had always dreamed of having my own shop in Roppongi," said Iruca's 39-year-old owner Kazuhiro Ogawa.
The exterior of Iruca TOKYO, a ramen shop located right next to Tokyo Midtown.

A sign advertises ramen noodles made from a combination of four different soup broths.

Tokyo Midtown on a late afternoon in autumn
Two years ago, Ogawa opened his first ramen shop in Higashikurume in western Tokyo, about 30 kilometers away from Roppongi. This first foray into the ramen business was a resounding success, which enabled him to open the second shop here in Roppongi with the blessing of his local fans in Higashikurume.
Word of mouth has spread fast and long lines of lunchtime diners could already be seen queuing in front of Iruca Tokyo soon after the shop opened.
Upon entering the shop, I immediately purchased tickets for Ogawa's original porcini shoyu (soy sauce) ramen (¥980 ) and a helping of special toppings (¥450) from the vending machine.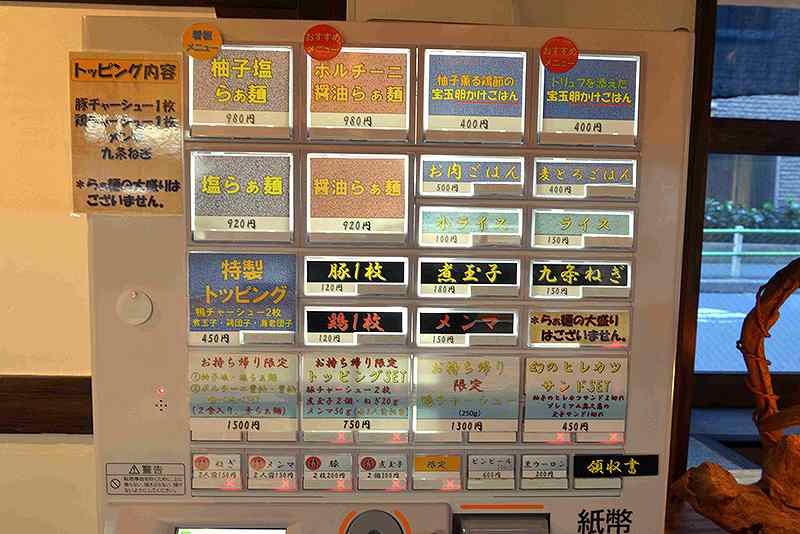 "The porcini shoyu ramen is my own personal innovation," Ogawa said. "The shop's signature menu item is our yuzu shio ramen, but porcini has been by far the best seller."
The interior of the shop has a luxurious feel. The architect who designed the shop was a classmate of Ogawa's in junior high school. There are eight counter seats and a table for four.
The shop counter can comfortably seat eight people.

There is also a table for four in the back.

A handwritten signboard showing the shop name is on display inside the store.
A hot bowl of ramen was placed on the counter in front of me. It was certainly a work of beauty. It had a lovely color and an artistic balance of soup, noodles, and toppings. These good looks were followed by a pleasing aroma that wafted appetizingly in the air. I almost felt that the ramen was too beautiful to eat. But the soup spoon was already in flight toward my lips.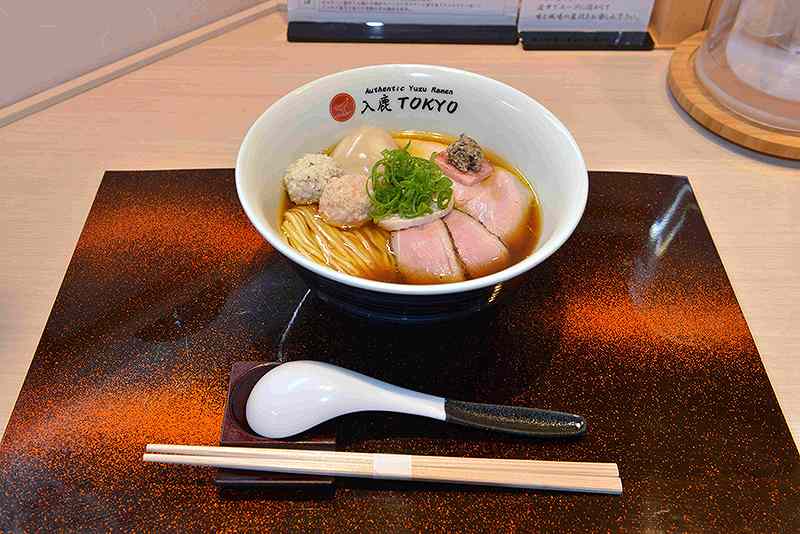 The soup packed a potent flavor punch. "The soup is a blend of broths made from Nagoya cochin chicken, Satsuma black pork, Ise shrimp, and mussels," Ogawa explained. "I make these four broths separately and leave them to rest for a while, before mixing them together as one. We don't use any chemical seasonings." In other words, this is an extravagant soup.
The porcini shoyu ramen features a rectangular flat noodle specially orders from a noodle manufacturing company. Ogawa takes pains to find noodles that pair harmoniously with his soups and also offer an interesting texture. Square noodles are used for the yuzu shio ramen. "I want people to enjoy the different noodles," Ogawa said.
Flat noodles are used for the porcini shoyu ramen

Ever the performer, Ogawa dips the noodles into boiling water with an exaggerated flourish to entertain diners.

Checking to see if the noodles are ready

Porcini scented oil is added to the bowl.

Adding the base soup made from a combination of pork, chicken, shrimp, and mussel broths.

The noodles are drained.

The noodles are shaped.

Ogawa and his staff arrange toppings on the ramen.
Of course, the toppings are also carefully prepared. The porcini shoyu ramen is topped with pork and chicken chashu, menma (bamboo shoots), and kujo green onions sourced directly from farmers.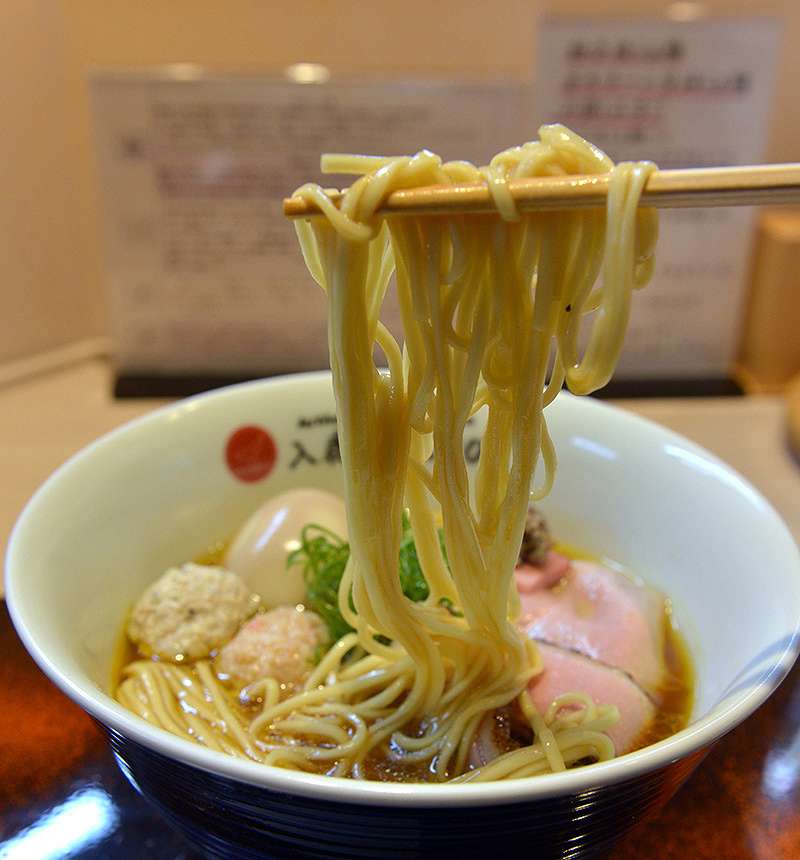 The savory notes can be pumped up by what Ogawa calls his secret "Mori no Sachi" (riches of the forest) paste. To further enhance the aroma of porcini, he makes a fresh batch of paste each day by boiling several kinds of seasonal mushrooms and then processing them in a blender. When I mixed the paste into my soup in the middle of my meal, I was enveloped by the woody aroma of mushrooms, as if I had really been transported into a private forest.
The special toppings I added were two pieces of duck chashu, flavored egg, and dumplings of chicken and shrimp. The chicken dumpling features an aromatic yuzu and basil kick while the shrimp dumpling is made using sakura shrimp and peanuts. All the toppings were made fresh in-house. They were delicious and added to my satisfaction with each bite.
This ramen is a top-notch dish that is right at home in a top-notch town like Roppongi.
From rocker to ramen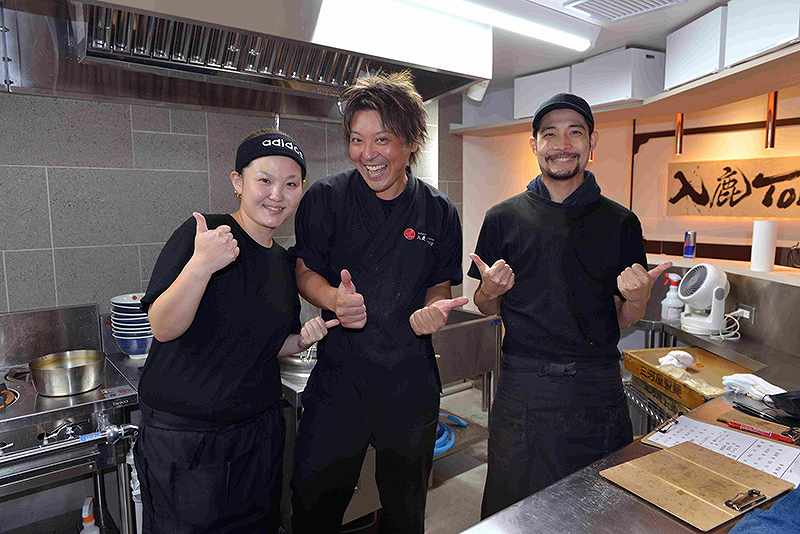 Ogawa started working in a ramen shop when he was 29 years old. It's impressive that he now owns two of his own shops a mere decade later.
Born in Nagoya, he moved to Tokyo as the guitarist of a rock band called "LEG'end PRIMe." While playing with his band, he earned a living by working at the well-known ramen shop AFURI in Roppongi.
"I entered the ramen world by accident, but soon fell in love with it. I want to learn more about ramen, and learn how to make various kinds of ramen myself," Ogawa said.
He moved on to ramen shop Nagi in Shinjuku's Golden Gai for a while. But then his band broke up. This turned out to be the catalyst that would lead him to pursue ramen in earnest, by training for another three years at Menya Itto in Katsushika, Tokyo.
Ogawa recalled: "I thought about continuing with Nagi, but wanted to train at the best ramen shop in Japan and open my own shop someday. I decided to train at Itto for three years. Three years later, I opened my own ramen shop."
Starting his own shop was no easy feat, especially considering how Ogawa had been spending everything he earned to research ingredients and seasonings. He ultimately had to borrow money from his mother and friends to open the shop in Higashikurume.
"I was fortunate in a lot of ways. If it weren't for the Higashikurume shop, Iruca ramen wouldn't be what it is today," Ogawa said.
The Higashikurume shop has become a beloved neighborhood mainstay. Even a great many senior citizens can be seen braving the long queue that forms outside the shop each day.
Hawaiian dream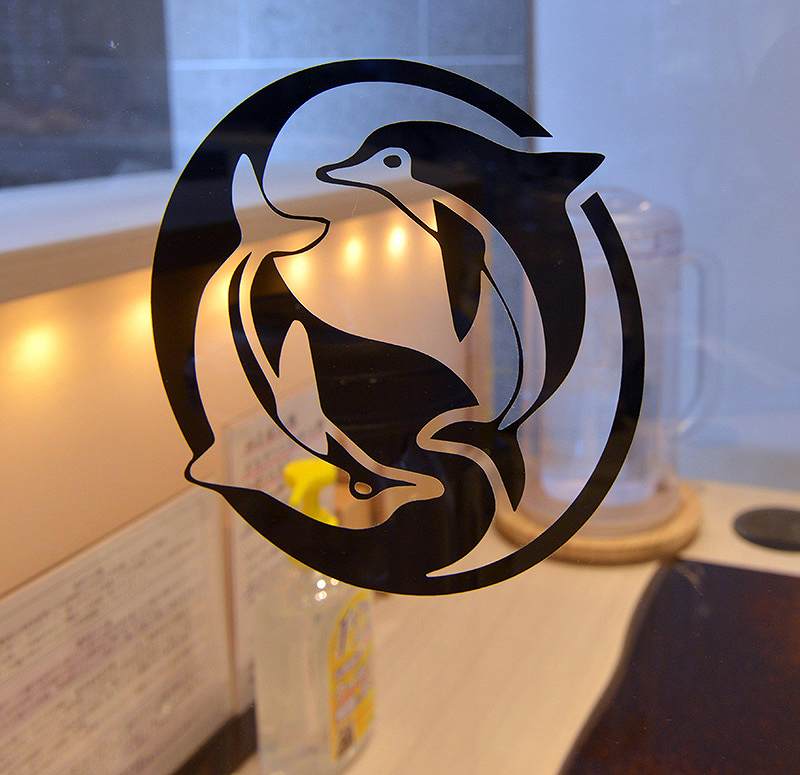 "Making ramen has a lot in common with making music," Ogawa said. "The high notes are salty, while the middle and low notes are umami and sweetness. Originality is the key to compete in both the music and ramen worlds."
Ogawa is a virtuoso on the Roppongi culinary stage performing his own original ramen recipes.
True to his musician roots, Ogawa is always dreaming of the next big stage. He hopes to open ramen shops overseas and has his eyes set on Hawaii.
Although the shop was actually named after Lake Iruka in Aichi Prefecture, where Ogawa used to fish in his youth, it is also a homonym with the Japanese word that means "dolphin."
"It's a simple name, but one I thought would fit the image of Hawaii. I added 'Tokyo' so that people overseas would know that my ramen shop came from Tokyo," Ogawa explained.
"Ramen in Japan has been evolving a lot. There are all kinds of delicious flavors now. I want to continue making my own original ramen to bring happiness to my customers, and plan to keep standing in the kitchen."
Instruction on how to eat the shop's yuzu shio ramen and porcini shoyu ramen

An explanation of the noodles and soup

An explanation of toppings such as chashu
Ogawa's ramen has certainly struck a chord with diners who, like your faithful reporter, are always hungry for a bowl of great ramen.
---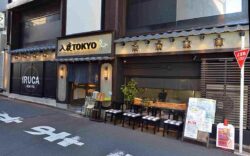 Iruca TOKYO
4-12-12 Roppongi, Minato-ku, Tokyo.
Lunch time: 11:00 a.m. to 3:00 p.m. Dinner time: 6:00 p.m. to 9:00 p.m. (The shop plans to operate from 11 a.m. until early next morning in the near future.) Closed on Sunday nights and Mondays.
Videos of the owner's band LEG'end PRIMe can be viewed on YouTube.
---
Futoshi Mori, Japan News Senior Writer
Food is a passion. It's a serious battle for both the cook and the diner. There are many ramen restaurants in Japan that have a tremendous passion for ramen and I'd like to introduce to you some of these passionate establishments, making the best of my experience of enjoying cuisine from both Japan and around the world.
---
Add TheJapanNews to your Google News feed.