Spoon Noodle: A unique, sophisticated ramen found at a tiny shop in Noto Peninsula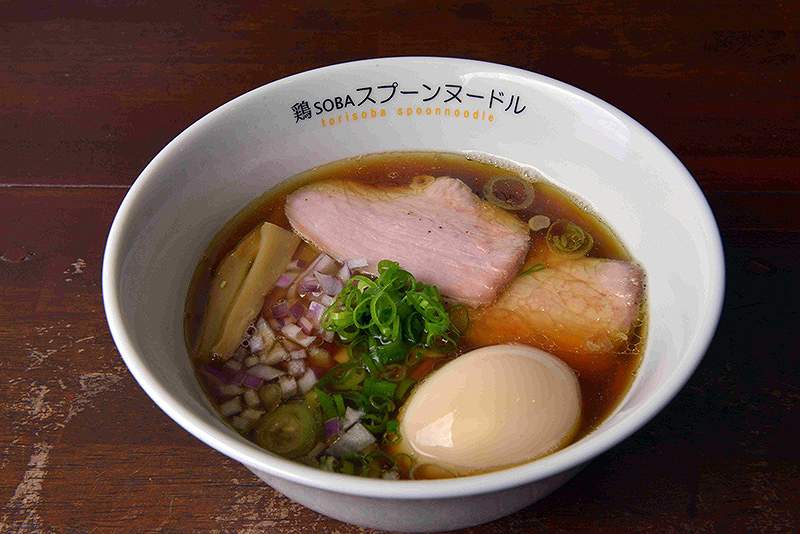 19:44 JST, July 29, 2021
The Noto Peninsula once played an important role as a transit point for maritime trade, fostering a unique culture on a land formation that juts into the Sea of Japan in present-day Ishikawa Prefecture. Boasting an illustrious history, delicious seafood and the opening of an airport in 2003, the Noto Peninsula attracts many tourists.
The peninsula's coastal areas are home to many hotels and tourist attractions, such as aquariums. But I took the less beaten path to the inland, bound for a ramen shop called Spoon Noodle. When I visited in mid-July, the dragonflies were dancing in the green rice fields, a scene that is quite rare anywhere in Tokyo these days.
There are no landmarks near the shop, so I ended up walking around in circles until I finally found the place, which is located on a small street off a rural road. To my surprise, a queue of people stood outside the shop, instantly piquing my curiosity and increasing my expectations.
The exterior of Spoon Noodle

Kenichi Nakahashi runs the small Spoon Noodle ramen shop located next to his house in a residential area of Noto Peninsula.

The sign for Spoon Noodle
Stepping into the small, one-story boxlike building, I felt as if I had been transported from the countryside to the city in a flash. Jazz was playing and the furnishings were simple yet stylish. The idyllic scenery seen through the large window looked like a painting. Such delightful incongruity was splendorous.
A large window that makes the landscape out the back look like a painting.

Counter seats by the window

The counter seats in front of the kitchen

The interior of the shop
"Welcome," Kenichi Nakahashi said in a husky voice as he greeted me.
Spoon Noodle typically has only three types of ramen on the menu: tori (chicken), niboshi shoyu (dried fish with soy sauce) and niboshi shio (dried fish with salt).
I had hoped to try the tori ramen but, unfortunately, it was sold out. So I ordered the niboshi shoyu.
"The broth is a combination of soup made with niboshi that I procure from the neighboring city of Himi in Toyama Prefecture and chicken soup," the 51-year-old Nakahashi explained. "I prepare the niboshi soup every morning. To make the chicken soup, I simmer Nagoya cochin [a famous chicken breed] and water for six hours. The soy sauce mixture is a blend of only three kinds of raw soy sauce that I order from Gunma and Shimane prefectures, which makes it quite fragrant."
Standing in the kitchen in front of the counter, Nakahashi finished making the ramen and brought a bowl to my table.
Firstly, the aroma of the niboshi broth is quite nice. Also, the proportion of the niboshi soup is greater than that of the chicken soup. The broth is mild yet has a full-flavored umami, and the soy sauce's light aroma can be sensed. The broth is quite sophisticated.
Hard noodles balance well with the soup

Nakahashi starts making ramen in the kitchen.

He prepares the soup.

Noodles made with domestic wheat

Nakahashi pours a blend of three different types of raw soy sauce into a bowl.

The noodles are ready.

Homemade Noto pork chashu

He places the chashu pork on top.
The noodles are custom-made at a factory using only domestic wheat flour.
"I use the same noodles for all the ramen, but boil them in different ways," Nakahashi said. "For niboshi shoyu, I boil them hard because the noodles taste better that way."
Indeed, the balance with the soup is quite good.
Nakahashi makes the chashu pork by hand using local Noto pork. However, the chicken chashu was not available on the day I visited. There usually is one piece each of chicken and pork placed in the ramen, topped with chopped onions, leeks and menma sliced bamboo shoots.
Customers come not only from nearby, but from Kanazawa, which is an hour's drive away, and also from the neighboring prefectures of Fukui and Toyama.
Spoon Noodle is certainly worth a stop to grab some delicious ramen while enjoying a drive around the Noto Peninsula.
Ishikawa Prefecture is known for its Japanese cuisine culture and fresh seafood, and this ramen has a special presence in such a delightful place. I look forward to trying the tori ramen on my next visit.
Bar morphs into ramen shop
I had to ask why Nakahashi named the shop Spoon Noodle.
"Noodles are difficult to eat with a spoon," he said. "I wanted to make people wonder how to eat my ramen."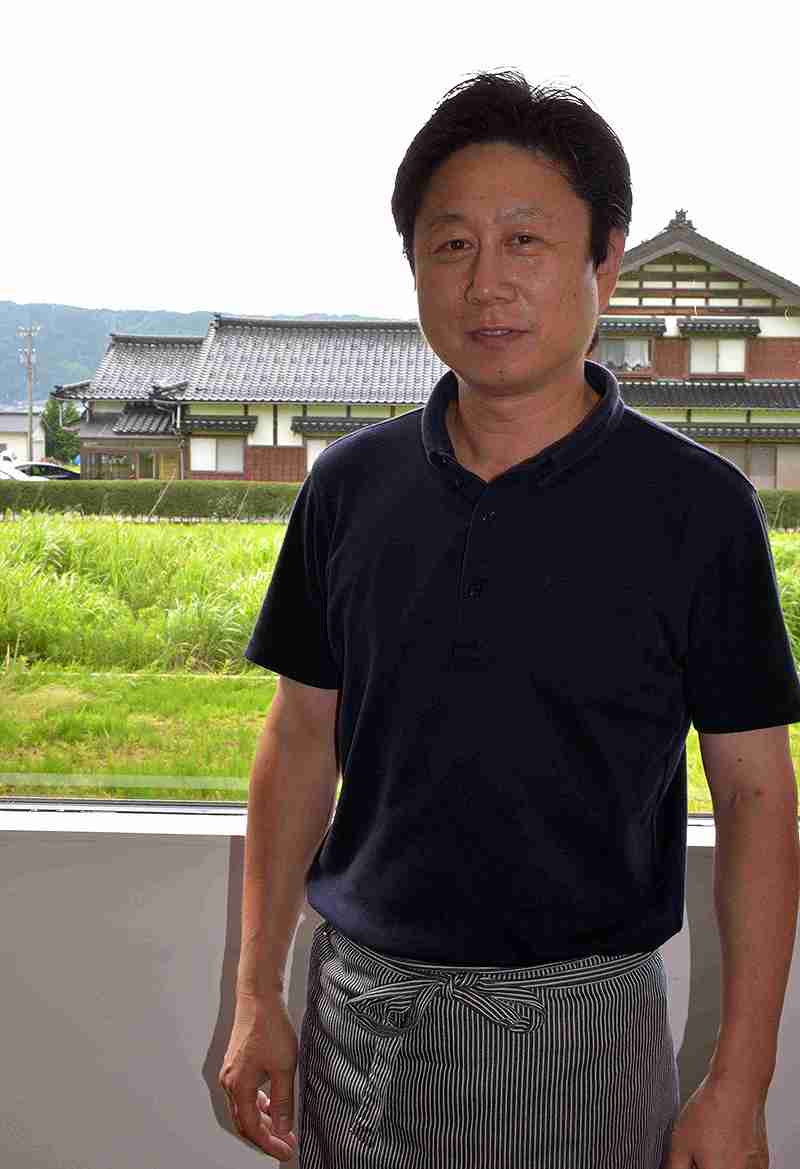 Spoon Noodle opened in February 2020, and it was a bar before that.
"I like single malt whiskey, so I used to run a bar that was only open on weekends for my enjoyment," Nakahashi said.
The shop is located next to his house. Although the location may not be convenient for customers, it's a great place to run a bar for his purposes.
Nakahashi switched from a bar to a restaurant because the ramen he started serving at the drinking establishment became popular.
"I was so impressed by the ramen I ate in Tokyo or Kanazawa that I began making and serving it myself, and I became stuck on it," he said. "I started to think about turning the bar into a ramen shop, so I resigned from the construction company where I had been working for almost thirty years and opened my ramen shop in earnest."
A message written by Nakahashi's sister. "May you find delicious ramen and smile again today. May your good spirits be heard in your humming."

"If you get hungry, I'll get hungry. Let's eat together. Let's laugh together. If you yawn, I'll yawn with you. Let's take a nap together. Let's go for a walk together."

"The first thing I do when I wake up in the morning is drink coffee. The house cat meows that it is hungry. When full, it then meows to be let outside.

Business hours and holiday information
Unfortunately, the coronavirus outbreak started not long after Nakahashi opened Spoon Noodle, and he had to close the shop from April to June that year because of restrictions requested by the local government.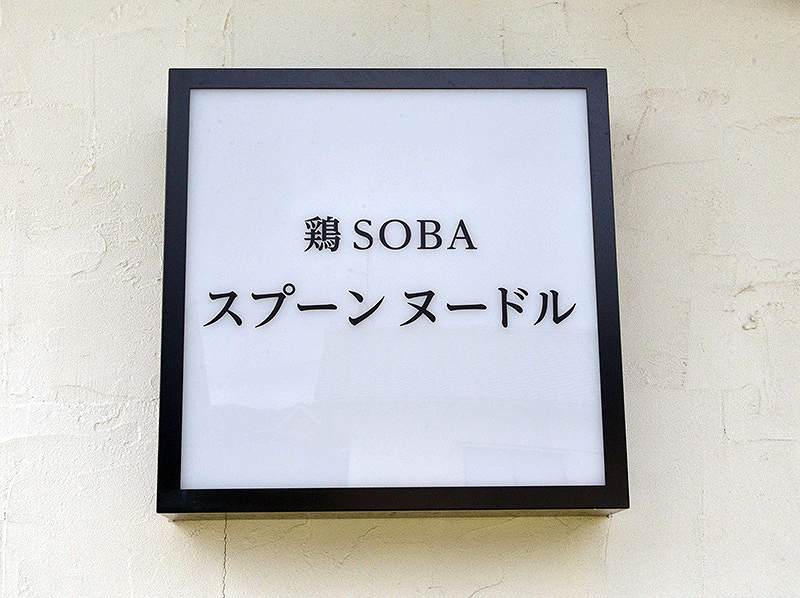 "I hope many more customers will learn about the shop and come here to eat."
---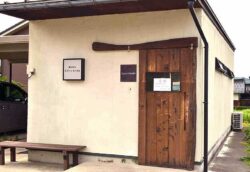 Spoon Noodle
21-1 Takabatake Hebu, Nakanoto, Ishikawa Prefecture.
Open from 11:00 a.m. to 3:00 p.m. No dinnertime hours. Closed on Mondays and Tuesdays. A limited-time ramen using ago flying fish broth will be available soon.
A very aromatic soup can be made from dried flying fish. Dried flying fish is very expensive, but the ramen will be served at the same price as the other three types: ¥900.
---
Futoshi Mori, Deputy editor of The Japan News
Food is a passion. It's a serious battle for both the cook and the diner. There are many ramen restaurants in Japan that have a tremendous passion for ramen and I'd like to introduce to you some of these passionate establishments, making the best of my experience of enjoying cuisine from both Japan and around the world.
---