Ramen Kai / Upgraded asari clam ramen to be unveiled at Tokyo's Little Brooklyn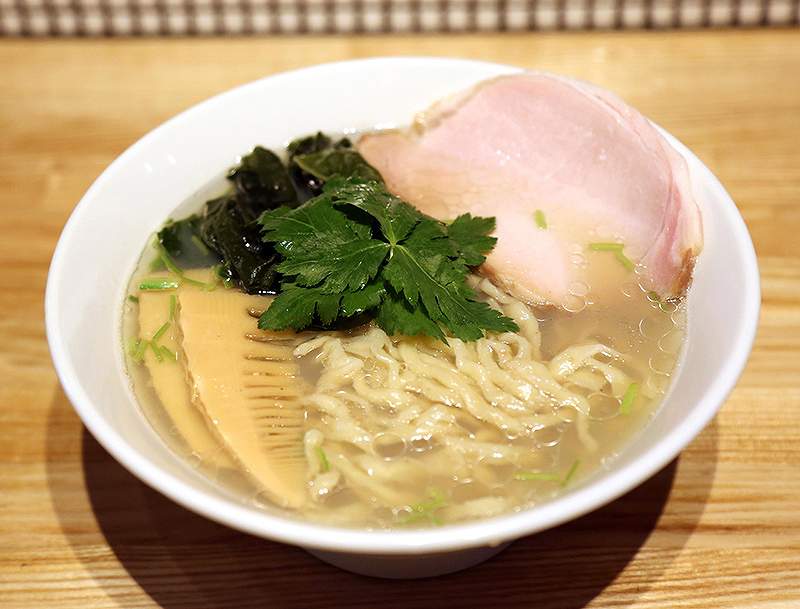 5:53 JST, October 15, 2020
The Kuramae district in Taito Ward, Tokyo, called "Tokyo's Little Brooklyn," has seen more and more stylish stores that have been renovated from old buildings and warehouses, just like the real Brooklyn. The townscape along the Sumida River is also reminiscent of Brooklyn with its East River.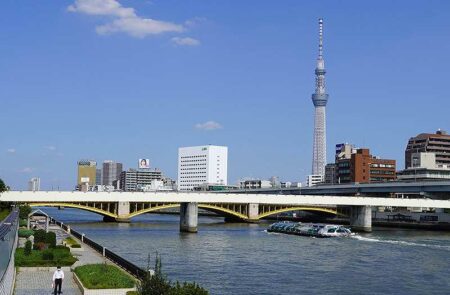 Ramen Kai
I decided to head over to Ramen Kai, a ramen shop with a line of customers out the door on weekends, in Kuramae; its white and dark brown exterior blending in well with the district.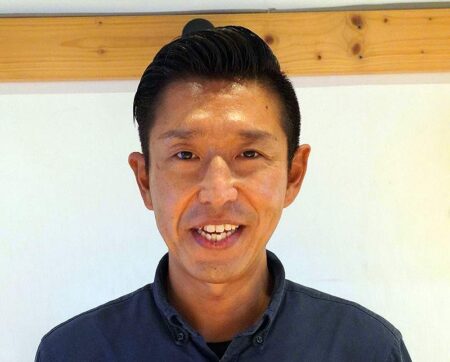 "When I opened the shop four years ago, there weren't that many people in town," said owner Koji Kibamoto, 41.
Sporting a trendy hairstyle that has both sides of his head shaved and dressed in a navy-blue shirt with a brown apron around his waist, he said he had worked in a clothing store before entering the ramen industry. He used to go to New York and Los Angeles to buy clothes for skateboarders to sell at the shop. 
A clock, an enameled chopstick holder and a wooden tissue case are seen in the shop.
With enameled chopstick holders and wooden tissue cases, the restaurant felt more like a cafe than a ramen shop.
Clam flavor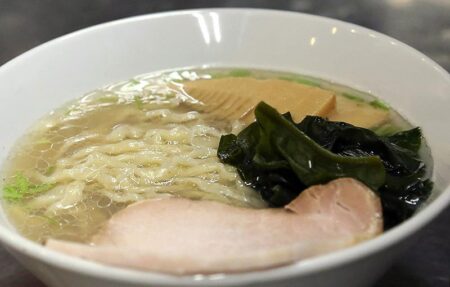 The signature menu item, clam ramen in salt-based soup, gave off the wonderful aroma of shellfish. I thought it would be light in flavor, so I was surprised by the strong impact the taste of the broth had on my tongue when I took my fist sip of the soup. I thought the broth might be made with chicken soup because the flavor was so rich, but they don't use any meat-based broth at all. The ramen shop makes broth with a large quantity of peeled asari clams and they also use ingredients such as dried sardines, kombu, and dried bonito flakes to strengthen the flavor. The sauce, which is added to the broth immediately before being served to customers, also contains ingredients such as dried squid, dried mackerel flakes, and shiitake mushrooms. To get the scent of the asari clam to rise from the soup, they also add the clam flavor to the lard that is used in the soup.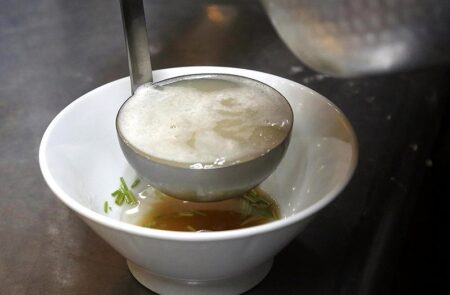 From the second bite, I felt the gentle flavor of the clam and happily tucked in. The homemade noodles were a little sticky, thick, and quite filling. The noodles are made from a mixture of four types of wheat flour.
"If we use only one type of flour, it would bring out too much of the characteristics of that flour," Kibamoto said.
For customers to enjoy the different textures of the noodles, they rub and push the noodles to make them an uneven thickness and shape before boiling them.
Kibamoto rubs and pushes the noodles.
One unusual topping they offer for their ramen is slices of bamboo sprouts. The crunchy texture and taste of the sweetly cooked bamboo sprouts added a nice accent to the ramen while slices of cooked pork gave the ramen a hint of sweetness.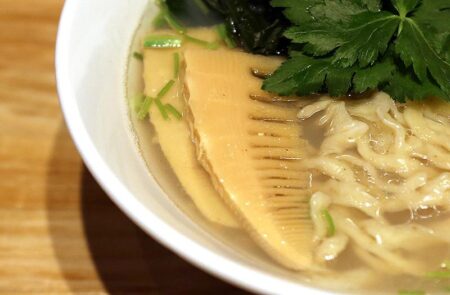 Kibamoto created his clam ramen after he was inspired by hamaguri clam soup that his mother used to make when he was a child.
"The taste of the soup gently seeped" into him, he said. "I tried to recreate that experience in ramen. I would love for people of all ages, young and old, men and women, to eat it."
Self-made shop
Kibamoto loves ramen and had wanted to run a ramen shop since he was young. He also tried out various jobs such as a truck driver and carpenter, in addition to working at the apparel shop.
When he was in his early 30s, he started working at a famous ramen restaurant chain in Tokyo. He said he earned ¥500,000 a month as a truck driver, but the ramen chain's wage was about ¥900 an hour. After learning to make ramen for about four years at the chain, he set up his own ramen shop.
 He didn't have enough money to open the restaurant, so he and his wife painted the walls and ceiling, and varnished the countertop, and he bought a ventilation hood system for the kitchen on the internet and installed it himself.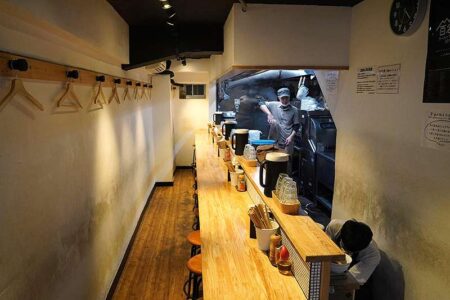 "Various life experiences I had helped me," said Kibamoto, who has experience as a carpenter.
The taste of the clam ramen has been changing little by little since the shop's opening. They didn't use ingredients such as dried bonito flakes or dried mackerel flakes in the beginning, but when they created the limited menu item cold clam ramen, they used those flakes, which prompted them to then use those flakes in their hot clam ramen as well. They also started using the meat from pigs that were fed chestnuts for their ramen's topping. The meat is soft and gives off little scent, according to Kibamoto.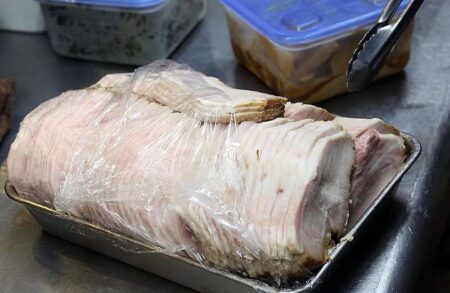 Kibamoto was determined to improve the clam ramen and so named the shop "Kai." Kai means "to improve" in Japanese.
Using clams for broth costs 10 times more than cheap chicken, he said.
"I'd really like to use better wakame seaweed and bamboo sprouts, but I want to keep the price of the ramen to a level that customers can eat every day," he said.
Though he said he doesn't have a big dream, "I'd like to make ramen with scallop and other ramen shops where the food is made with dried sardine. I'd also like to open a shop overseas."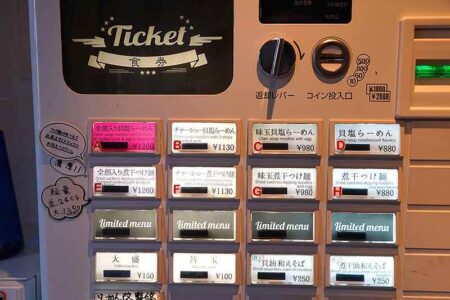 You might be lucky enough to try his clam ramen in Brooklyn one day.
---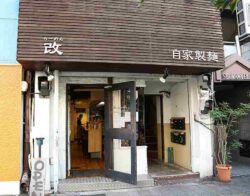 Ramen Kai
Located at 4-20-10 Kuramae, Taito Ward, Tokyo, open 11:00 a.m. to 3:00 p.m. and 5:30 p.m. to 9:00 p.m. Closed on Mondays. In addition to a clam ramen in a salt-based soup for ¥880, they also offer dishes such as dried sardines dipping noodle for ¥880.
---
Chikako Minami, Japan News Staff Writer
Enjoys making ramen using a meal kit at home at least once a week and baking various types of bread.
---
Add TheJapanNews to your Google News feed.