15:30 JST, November 19, 2023
Brenda McDonnell sells food, not hotel rooms. But that didn't stop the owner of four restaurants in Western Maryland from fixing up a motel nearby – just so her staff would have somewhere to live.
Home prices in Garrett County have gone up 8.5 percent in the past year, so McDonnell saw an opportunity at an unused property her husband owned nearby. She renovated a cluster of rooms and sometimes charges a few hundred bucks a month, or just lets restaurant workers live there free. The result: Her employees can hang onto jobs they might have otherwise had to turn down because they couldn't afford housing.
"People will ask, 'Brenda, can I rent that house for a month? I'll pay you $800,'" McDonnell said. "I could make money. But I'm like, 'No, they're for employees.'"
All over the country, employers like McDonnell are finding themselves stuck between the hot housing market and the hot job market. In Oregon, rural school districts have puzzled over how to provide enough housing for teachers. In rural Arizona, hospitals are renting out rooms to staff members. In Massachusetts, the state has helped support temporary housing for summer workers on Cape Cod.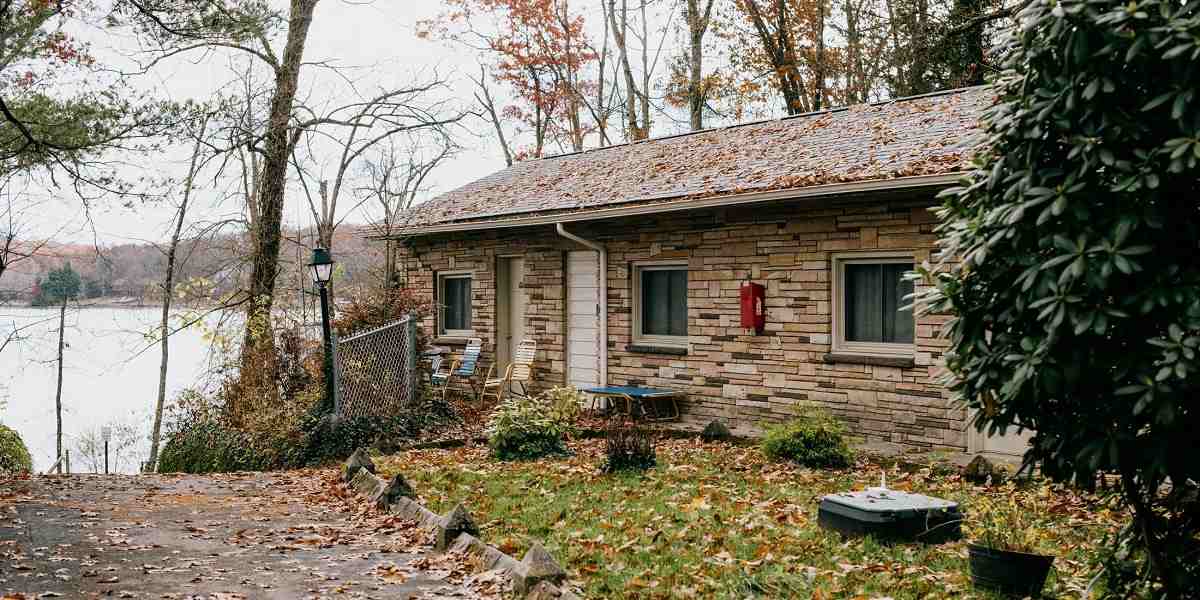 The result is a kind of tug-of-war between two of the economy's main pillars. On a small scale, these transactions are just business owners and employees working things out in one-to-one agreements. But the underlying tension caused by the housing market could permanently shape how people decide where to live, what jobs to take – and whether the economy is working for them.
No one thinks a lack of housing is enough to spoil momentum in the labor market. Employers have added workers for 34 consecutive months, after all, and the job market is still churning. But some economists still worry about the knock-on effects of the country's housing challenges. Until enough homes get built in the places that need it most, more companies will have to get creative – through higher pay, remote work options or other perks – to ensure their workers can find a place to live.
Susan Collins, president of the Federal Reserve Bank of Boston, said she's heard from companies that make job offers and then lose those candidates because they can't find anywhere to live. In her district, which stretches from Maine to Connecticut, some employers tell her they've started providing buses or other transportation for workers who have no choice but to live far away.
"I see housing like child care," Collins told The Washington Post in late August. "There are a variety of reasons to be concerned about availability of housing, from the affordable up to the high prices. That is one of the key things."
Housing issues are a top reason some people still want to work remotely. Julia Pollak, chief economist at ZipRecruiter, said she's seen a shift from early in the pandemic, when people largely wanted to stay home because they feared getting covid. Now, concerns about commuting costs, gas prices and rent are often front of mind.
Many workers also embark on a job search assuming they are willing to move, Pollak said. But when it comes down to it, the hurdles to relocating often get in the way.
"The gap between the people willing to relocate and the actual numbers on successful completed relocation for work has widened," she said. "It's clear from the data on rental costs and inventory levels why that might be the case."
Denise Moriguchi knows that the local housing market weighs on her staff in Seattle. The chief executive of Uwajimaya, a chain of Asian grocery stores, said many of her employees commute an hour by public bus, have multiple roommates or rent a couch rather than a whole room, because housing costs in the area are so high. Whenever Moriguchi considers adding new store locations, she considers the general affordability in the area and the availability of public transit, in case she'd have a hard time finding employees who live nearby.
Earlier this year, Moriguchi was hiring a new executive from Georgia. As part of a relocation package, her company covered moving costs, airfare and other expenses to help offset differences in cost of living. In another instance, when Moriguchi was hiring for a different role, the recruiting firm she was using said it would focus on potential candidates who already lived in high-cost places.
"The search firm we were working with said, 'Yeah, we'll look locally and on the West Coast,'" Moriguchi said. "They tended not to focus as much on the Midwest because of cost of living."
Travel nursing has helped Sierra Levin live and work across the country, from California to Texas to Massachusetts. But when she was trying to line up a short-term contract at a hospital in Newark this year, she had a harder time than usual finding somewhere to live. Levin said it was the first time she'd struggled to find housing in her five years on the job.
Since travel nurses generally take contracts for a few months at a time, Levin was looking for a furnished, month-to-month rental. She initially looked in Jersey City but was quoted $2,000, minimum, for one bedroom in a group house. She ended up renting one room in a five-bedroom house in nearby Montclair for $1,700 – but nailed that lease down only three days before starting work.
"I don't want more than one paycheck to go to rent," Levin said. "That doesn't make sense, and that's not sustainable."
Carey Martin is a co-founder of Custom Hiring Solutions, a national recruiting firm based in Phoenix that focuses on small businesses. Martin said she's seen the job market change plenty over the past 20 years.
But in just the last two years, housing is increasingly pricing candidates out of job searches – even if they're looking for short-term rentals for temporary jobs.
Martin estimates that offers don't work out more than half the time, largely because of housing issues. And even when they do, Martin said, she's never seen so many professionals in mid-level management roles, earning $60,000 or $75,000 per year, who still need roommates to make it work.
"We have had employers come to us and say: 'At this point, we will do whatever we have to. If we have to pay for their temporary housing as a kind of bonus, we'll work something unique out like that,'" Martin said. "Those are for the leadership positions and executives. For staff, and even mid-level management, the deals usually fall apart."
Add TheJapanNews to your Google News feed.