Ivanka Trump Testifying in New York Fraud Case Against Family Business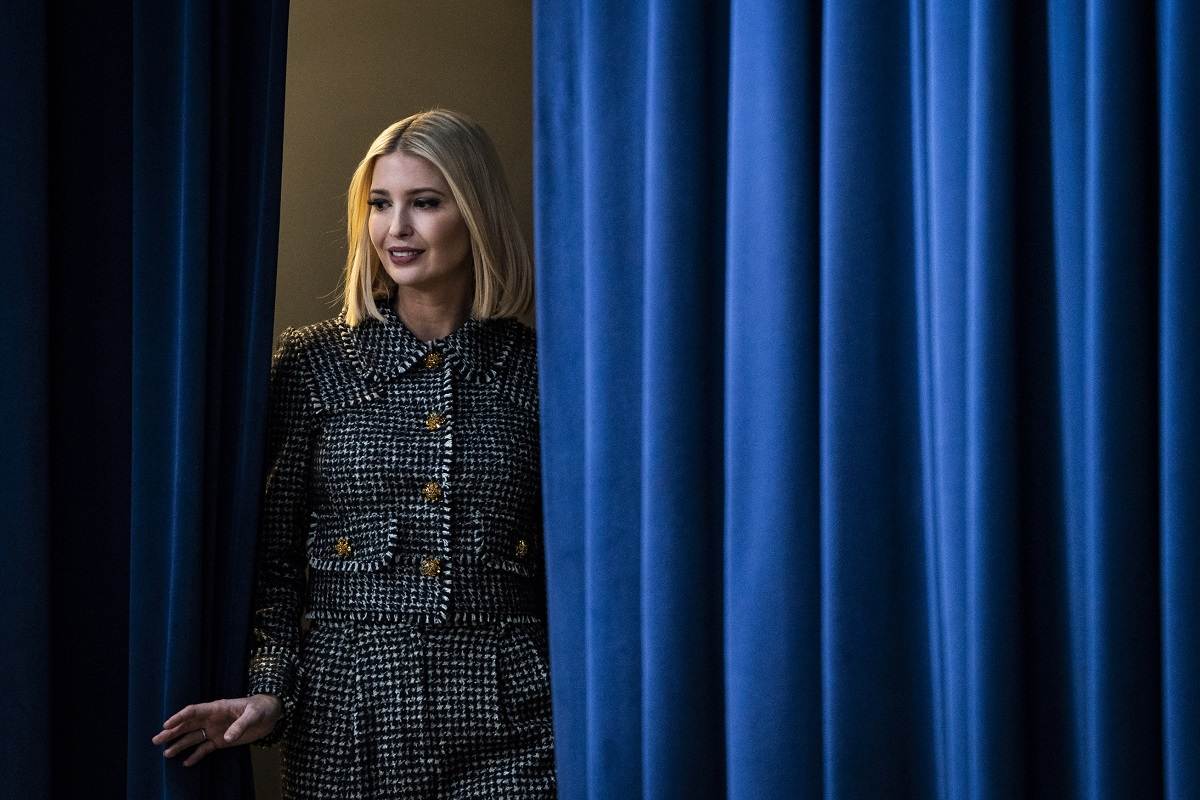 11:51 JST, November 9, 2023
NEW YORK – Ivanka Trump began testifying Wednesday in the New York fraud trial against her family's business, two days after her father denied any wrongdoing and criticized the case, the state attorney general and the judge.
Her testimony comes a week after her two adult brothers testified in the civil case, both distancing themselves from a lawsuit by state officials accusing them of misrepresenting Trump Organization financial documents in pursuit of better business deals. The lawsuit accuses them of inflating the value of Trump's assets.
Ivanka Trump on Wednesday echoed her brothers, saying she was not involved in preparing the annual financial statements and not apprised of their contents.
Ivanka Trump was sued with the former president, her brothers, Trump Organization executives and the company by New York Attorney General Letitia James (D) last year. James's office alleged a long-running fraud that involved specific illegal acts including the falsification of records.
Trump's oldest daughter was dismissed as a named defendant in the case by an appellate court in June. Ivanka Trump left the Trump Organization in 2017 to become a White House adviser to her father.
She is expected to be the last witness called by James's investigation team. She is the last of her relatives scheduled to testify in the case, although the defense may call her brothers Donald Trump Jr. and Eric Trump and their father back to the witness stand.
During her testimony, Ivanka Trump was asked by a member of James's team about a Trump Park Avenue lease that she had with her husband, Jared Kushner, and pressed on whether it was improperly accounted for on one of her father's financial statements.
"As I had told you a year and half ago, I wasn't involved in this [financial statement], so I can't say what it took into account or didn't take into account," she said.
She also testified that she was aware that her father had financial statements prepared but could not speak to how they were compiled.
The courtroom atmosphere as her testimony got underway was much more calm than it was two days earlier, when the senior Trump clashed with the judge while testifying. The trial paused Tuesday for Election Day, so Ivanka Trump was the first witness called after her father.
Donald Trump was not in court Wednesday. Before testifying, he had made several other appearances throughout the proceedings, often delivering remarks criticizing the case on his way in and out of court.
When he testified Monday, Trump at times interrupted his testimony with tangents about what he perceives as unfair targeting by Democratic law enforcement officials, including James.
"This is not a political rally," New York Supreme Court Justice Arthur Engoron said in an effort to control the proceeding. "This is a courtroom."
Trump said the statements of financial condition at issue in the case were actually downplaying his true net worth and that banks were served with a disclaimer on Trump's statements that invited them to conduct their own financial analyses of the company.
James's office built a civil case on the premise that Trump and other executives at the company purposely inflated his annual statements of net worth to deceive banks and insurance companies. In doing so, Trump allegedly obtained more favorable interest rates and insurance premiums on a false basis.
Engoron ruled before the trial that the defendants were liable for an overall civil fraud. The trial is now focused on whether specific illegal acts were committed in the process.
Because it is a civil case, not a criminal one, none of the defendants face potential prison time. James is seeking the recovery of at least $250 million in allegedly ill-gotten gains and has asked Engoron, who is deciding the matter instead of a jury, to impose severe restrictions on how the Trump Organization can operate in New York.
Add TheJapanNews to your Google News feed.