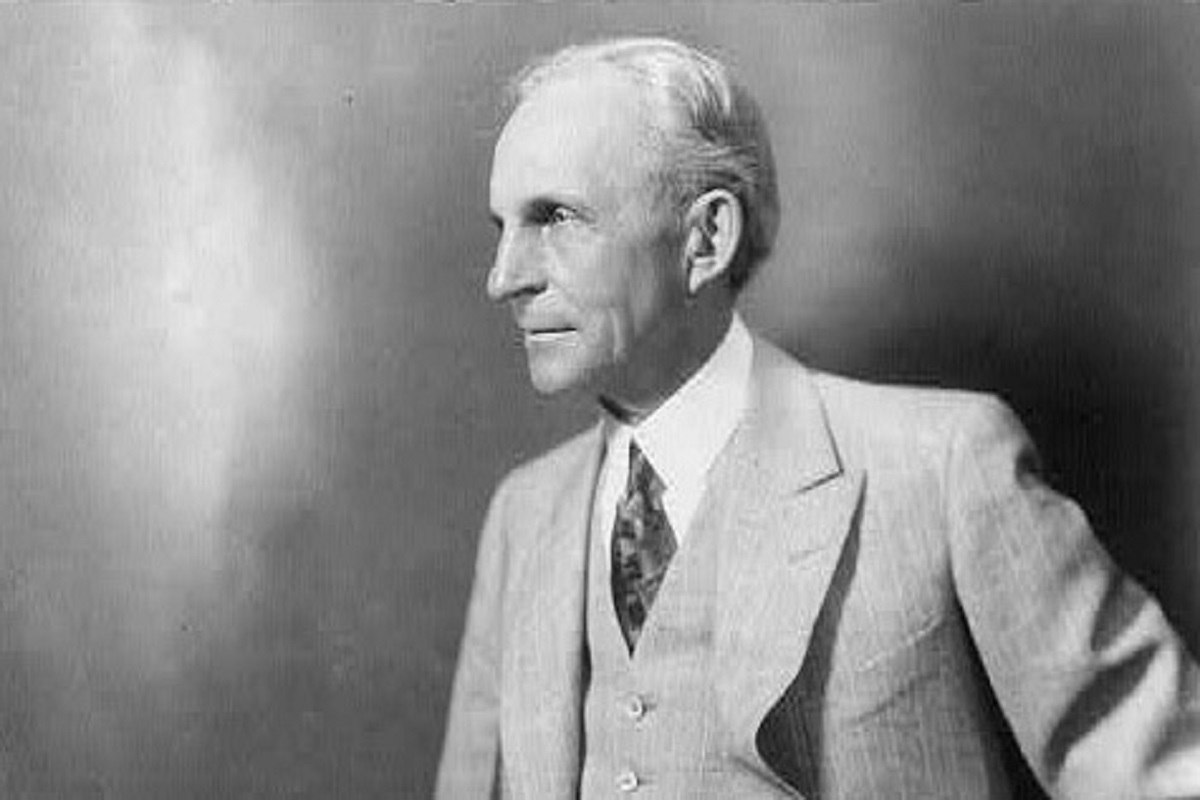 14:03 JST, November 6, 2023
An auto tycoon, one of America's most prominent businessmen, stood accused of enabling antisemitism on a platform he owned, allowing hate speech against Jews to spread to new audiences. The businessman was Henry Ford; the platform was his newspaper, the Dearborn Independent.
Nearly a century after the Independent spread antisemitic conspiracy theories, Elon Musk, the man sometimes called America's modern Ford, became embroiled in his own controversy over antisemitism and free speech this fall.
Musk in September accused the nonprofit Anti-Defamation League of "trying to kill" his platform X, formerly known as Twitter. He tweeted more than two dozen times about the group and liked posts featuring the hashtag #BanTheADL. The group, founded more than a century ago to defend Jewish people from antisemitic defamation, is one of several organizations that had reported a surge in hate speech on X under Musk's ownership. Musk also said he was considering suing the ADL.
Musk met later in September with Israeli Prime Minister Benjamin Netanyahu but deflected an attempt by the Israeli leader to get him to forcefully denounce antisemitism and pledge to crack down on it on his social media platform.
Musk and Jewish leaders who have spoken to him say his criticism comes from a desire to defend X, not animus against Jewish people.
Ford, however, both promoted and believed antisemitic conspiracy theories, according to historians. He purchased the Independent in 1918, seeking to counter "a hostile press controlled by banks and other powerful financial interests," institutions he associated with Jewish people, the Henry Ford Museum wrote.
The paper became infamous when, in 1920, it began publishing a series called "The International Jew: The World's Problem," spreading the content of the Protocols of the Elders of Zion, an antisemitic forgery first published in Russia, to an American subscriber base that would reach 900,000.
"Ford created a media voice that he alone controlled, one that both spoke in the vernacular of his limited ken and ignored his increasingly unflattering press coverage," historian Victoria Saker Woeste wrote in a 2004 article on Ford's antisemitism in the Journal of American History. "The paper's most important mission, which made it eternally inglorious, was to disseminate Ford's antisemitic beliefs."
Prominent Jewish groups recognized the danger Ford and the Independent posed but were reluctant to bring lawsuits that might draw further attention to antisemitic ideas, Saker Woeste wrote. They also feared losing in court.
Instead of suing, groups like the ADL and the American Jewish Committee often countered antisemitic hate speech with pamphlets of their own debunking documents like the Protocols.
But in the mid-1920s, Aaron Sapiro, a Jewish lawyer, broke from that orthodoxy and sued Ford for defaming him in the Independent. The case focused on the paper's false statements about Sapiro's cooperative farming work; the media circus that ensued billed it as Ford vs. the Jews.
While the lawsuit ended in a mistrial in 1927, Sapiro's allegations embarrassed Ford and spurred him to shutter the Independent, according to the Henry Ford Museum.
It also led Ford to sign a letter blaming his subordinates for the Independent's antisemitism and disavowing the Protocols – an apology written not by the automaker but by prominent Jewish lawyer Louis Marshall.
"I deem it to be my duty as an honorable man to make amends for the wrong done to the Jews as fellow-men and brothers, by asking their forgiveness for the harm that I have unintentionally committed, by retracting so far as lies within my power the offensive charges laid at their door by these publications, and by giving them the unqualified assurance that henceforth they may look to me for friendship and goodwill," the letter read.
Ford and his companies did not follow through on the letter's promise to recall all copies of the "The International Jew"; instead it continued to spread, becoming popular in 1930s Germany. The apology did little to combat rising antisemitism in the United States – or even in Ford's Michigan, where the antisemitic radio host Father Charles Coughlin would soon broadcast to tens of millions.
The Ford trial served as a prelude to decades of debate within Jewish organizations like the ADL about the appropriate response to hate speech. As the Musk episode shows a century later, what once was a problem for newspaper publishers, pamphleteers and radio hosts has now come online.
Add TheJapanNews to your Google News feed.