U.S., Qatar to Revisit Doha's Ties to Hamas after Gaza Hostage Crisis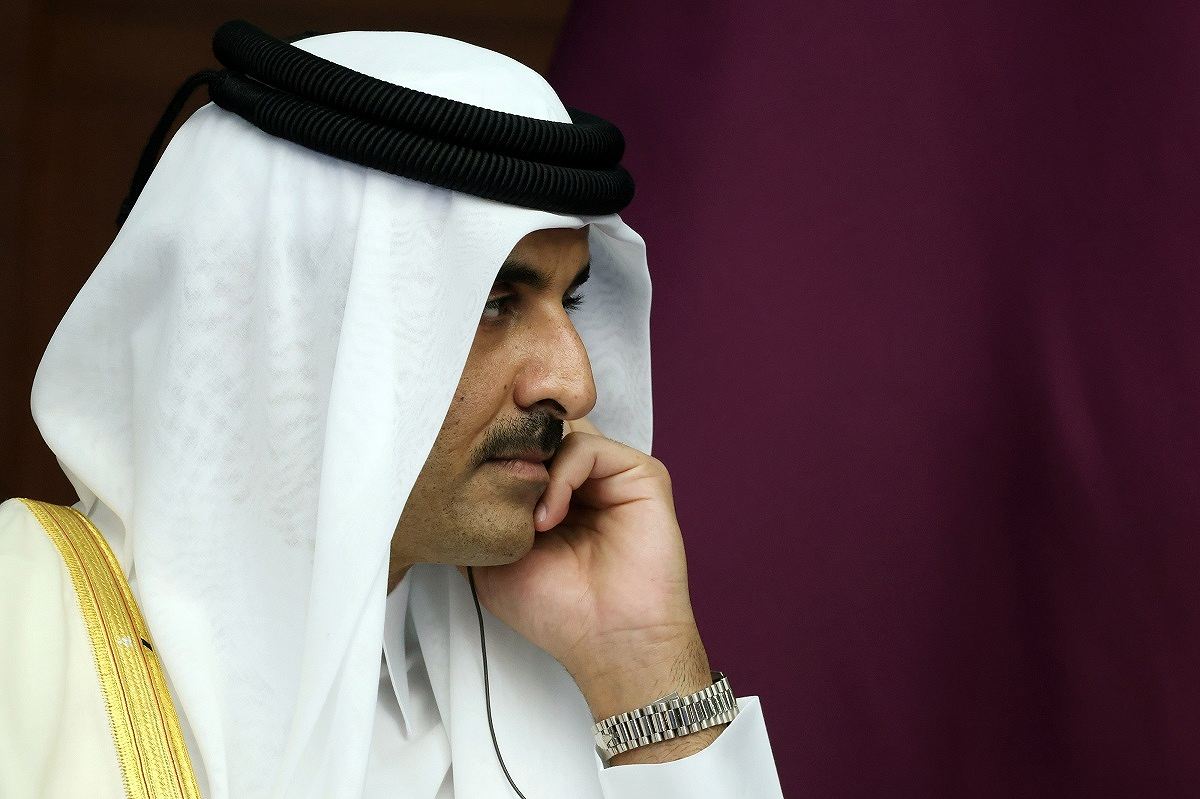 13:34 JST, October 27, 2023
The United States and Qatar have agreed to revisit the Persian Gulf state's association with Hamas after resolution of the high-stakes international hostage crisis involving more than 220 people in Gaza, according to four diplomats familiar with the discussions.
The agreement, which has not been reported previously, was forged during a recent meeting in Doha between U.S. Secretary of State Antony Blinken and the emir of Qatar, Sheikh Tamim bin Hamad al-Thani. Still undecided is whether the reevaluation will entail an exodus of Hamas leaders from Qatar, where they have long maintained a political office in the capital, or steps that come short of that, these officials said, speaking on the condition of anonymity to discuss a sensitive matter.
The agreement is an attempt to balance the Biden administration's short-term goal of rescuing as many hostages as possible with its long-term objective of trying to isolate Hamas following its Oct. 7 rampage in Israel.
"All I can say with regard to Qatar is, in this instance, we very much appreciate their assistance," Blinken told reporters last week when asked if he thinks Qatar's hosting of the Hamas office is worthwhile. "We want to focus on making sure that we're getting those who remain hostage back home and with their loved ones. That's the single most important thing."
Qatar, a tiny gas-rich peninsula in the Persian Gulf, has been instrumental in helping the United States and Israel secure the release of hostages and communicating with Hamas on other pressing issues, including the flow of humanitarian aid into Gaza and the safe passage of Palestinian Americans out of the besieged enclave.
But its decision to provide harbor to Hamas's political leaders and host an office for their operations, dating back more than a decade, has come under scrutiny by Republicans in Congress and other pro-Israel hard-liners.
"I want to see President Biden go after our allies that we have, like the Qataris . . . and extradite these Hamas terrorists," Rep. Max L. Miller (R-Ohio) told reporters this month.
Since the cross-border attack, the Biden administration has adopted the Israeli government's policy of likening Hamas to the Islamic State and pressured foreign governments and financial institutions to cut ties with the group, which has ruled the Gaza Strip since 2007. "There can be no more business as usual with Hamas," Blinken said at a news conference in Qatar on Oct. 13.
The Treasury Department has launched a global campaign, imposing sanctions on Hamas members and financial facilitators in Algeria, Sudan, Turkey, Qatar and other places. The militant group receives economic and military support from Iran, Israel's chief adversary.
But a zero-tolerance policy on Hamas associations threatens the delicate, ongoing hostage negotiations between the group and Qatar, talks that saw their first major breakthrough Friday with the release of two American women who had been abducted in the assault. Since then, two Israeli women also have been freed. The Israeli government said Wednesday that more than half of the Hamas hostages have passports from foreign countries, including 54 Thai nationals, 15 Argentines, 12 Germans, 12 Americans, six French and six Russians.
More than any previous conflict in the Middle East, the war between Israel and Hamas is testing Qatar's ability to manage its diverse portfolio of contacts without crossing red lines with core partners.
Its recent mediation efforts have elicited applause from the United States and rare praise from Israel.
"Qatar is becoming an essential party and stakeholder in the facilitation of humanitarian solutions. Qatar's diplomatic efforts are crucial at this time," Israeli national security adviser Tzachi Hanegbi said in a statement Wednesday.
While the potential departure of Hamas leaders from Qatar would represent a long-sought goal by pro-Israel hard-liners, it would probably drive the group's representatives to take up residence in less friendly harbors, experts said, potentially diminishing the West's ability to negotiate thorny issues such as cease-fire agreements, humanitarian pauses and prisoner swaps.
"If Hamas leaders left Qatar, they would likely go to Iran or Syria or Lebanon, or somewhere farther afield such as Algeria," said Bruce Riedel, a Middle East scholar and former official at the CIA. "Relocating to Syria would amount to a feather in the cap of President Bashar al-Assad, but they would most likely just move to Iran."
Qatar, unlike many actors in the Middle East, has sought to keep open lines of communication throughout the region and leverage its ties with a diverse array of players.
As a champion of the Palestinian cause, the wealthy nation of 2.7 million people pays the salaries of civil servants in Gaza and makes direct cash transfers to poor families there.
It hosts Hamas political leaders including Ismail Haniyeh, the group's supreme leader, and Khaled Mashaal, who survived an Israeli assassination attempt in 1997. In 2012, Sheikh Hamad bin Khalifa al-Thani, then emir of Qatar, became the first head of state to visit Hamas-controlled Gaza.
Qatar also has maintained low-key ties to Israel when other gulf nations were firmly opposed to any contact. In the 1990s, Qatar permitted an Israeli trade office, the Jewish state's only outpost in the gulf.
Qatar, the biggest exporter of liquefied natural gas, shares the world's largest natural gas field with Iran, resulting in a less hawkish policy toward Tehran than the one pursued by its neighbors, Saudi Arabia and United Arab Emirates.
Key to Qatar's security is its close partnership with the U.S. military. The country is home to the forward headquarters of U.S. Central Command, the largest American military installation in the Middle East.
During the chaotic U.S. withdrawal from Afghanistan in 2021, Qatar's Al-Udeid base was a central node in Washington's massive evacuation effort of Americans, foreigners and Afghan allies. During the Trump administration, Qatar also hosted negotiations between U.S. and Taliban leaders aimed at ending the conflict.
Washington considers Qatar a major non-NATO ally, and the two engage in billions of dollars in military sales.
Besides negotiating the release of hostages, Qatar has played a fixer role for the United States in various situations.
In the recent U.S. prisoner swap with Iran involving the unblocking of $6 billion in Iranian oil revenue, Qatar agreed to manage the money. The agreement limited Iran's access to the funds to humanitarian items such as food and medicine. But after the Oct. 7 attack and in response to pressure from the U.S. Congress, Doha and Washington agreed not to act on requests from Tehran to access those funds for the time being.
"Qatar has a 360-degree foreign policy," Riedel said. "They host senior Hamas political officials. They provide the United States with a huge air base. They talk to the Iranians. They cover all their bases, so they can communicate with anybody at any time in a low-key fashion."
Add TheJapanNews to your Google News feed.