After Florida Restricts Black History, Churches Step Up to Teach It
15:13 JST, September 25, 2023
MIAMI – They filed into the pews one after the other on a sweltering Wednesday night, clutching Bibles and notepads, ready to learn at church what they no longer trusted would be taught at school.
"BLACK HISTORY MATTERS" proclaimed television screens facing the several dozen men and women settling in at Friendship Missionary Baptist Church. An institution in the predominantly Black neighborhood of Liberty City, "The Ship" had borne witness to many of the seminal events of the past century, shepherding its followers during Jim Crow and the heyday of the KKK, through the civil rights movement to the racial justice protests of recent years.
Now, as a new school year started, the Rev. Gaston Smith was standing at the pulpit with a lesson on one of those chapters. After months of controversy over new directives governing classroom instruction in Florida – changes that critics said sanitized or even distorted the past – he and other Black pastors across the state agreed their churches had no choice but to respond.
They would teach Black history themselves.
"Whenever there has been any kind of movement, particularly in the African American community, it started in the house of God," said Smith, 57, a commanding presence with a resonant voice. "We cannot be apathetic, we cannot sit back, we cannot be nonvocal. We have to stand our ground, because the Bible says we have to speak up for those that cannot speak up for themselves."
Their resolve has drawn a groundswell of support. A nonprofit coalition of religious institutions, Faith in Florida, put together an 11-chapter tool kit to guide the churches and suggest books, articles, documentaries and reports covering the Black experience through what it calls "the lens of truth." The chapters, featuring content for all ages, cover a lot of ground. "From Africa to America," one is titled. Another highlights "Race, Racism & Whiteness."
Some 200 faith leaders quickly signed up to use it, representing African Methodist Episcopal, United Methodist and other denominations. Each committed to weave teachings on Black history into their sermons or Sunday school classes or Bible study sessions. That way, they'd be reaching parents as well as children.
The churches' involvement harks back to the pivotal role many played in the struggle to end segregation and advance voting rights.
"There's always been that connection," said Loren Lyons, a spokesperson for the coalition. "And so, we pretty much said that because of what's going on in the curriculum and what's going on in Florida right now, it's time that we took back that power."
Inside the brightly lit sanctuary at Friendship Missionary Baptist Church, Smith turned to his Bible and began reading. The passage was from Acts 8:26, about an Ethiopian official converting to Christianity after reading scripture about Jesus: "His justice was taken away, and who shall declare his generation? For his life is taken from the earth."
Then Smith said he wanted to show a documentary about an "injustice that has taken place right here in the state of Florida many years ago." He stepped aside as the video began playing and a woman named LaVon Bracy recounted being beaten when she became one of the first three Black students at Gainesville High School in 1964.
"I stayed home about a week," she said. "And then I got up, and I told Dad to take me back to school. I said, 'You know what, they're just going to have to kill me, because I cannot let them win.'"
In the crowd, churchgoers young and old watched quietly, hanging on to every word.
For many Black churches, discussing Black history isn't new. But formalizing it through a teaching pledge, tool kit and dedicated lessons is.
The idea came from the coalition's executive director, the Rev. Rhonda Thomas. She had been dismayed by passage of the 2022 "Stop Woke Act" – legislation, championed by Gov. Ron DeSantis, a 2024 Republican presidential candidate, that limits classroom discussion of race. This spring, as the state set about revising Black history education standards to conform to the law, Thomas decided to take action: She would mobilize as many faith leaders as possible to teach "raw and real" African American history from their pulpits.
Her resolve was only strengthened when the new standards were released this summer, with a line mandating middle-schoolers be taught "how slaves developed skills which, in some instances, could be applied for their personal benefit." Faith in Florida's website now greets visitors with a pop-up message imploring them to sign the pledge.
"Because Black History is American History!" it declares.
In a sitting room at the gabled, wood-paneled church in Opa-locka that she and her husband have led for nearly three decades, New Generation Missionary Baptist Church, Thomas said she took particular issue with one of the provisions in last year's legislation: That instruction should be tailored so no student would feel guilt or "psychological distress" over past actions by members of the same race.
"If you want to look at who feels bad, I was born into this world as if it was designed for me to live feeling bad," she said with an exasperated laugh. "I don't think any lesson should be taught to make anyone feel angry, but if it's history, it's history, right?"
A Miami native, the 63-year-old Thomas could remember going to only one beach as a little girl – Virginia Key – because it was the only one where Black people were allowed. Her high school class was the first to get to eat in the cafeteria. Her mother-in-law still has the card she had to show to be permitted onto Miami Beach to clean houses.
Thomas sighed.
"We look at history as, 'Oh, that happened way back then,'" she said. "No, no, no, no. It's not that far."
She had long been preaching when a conversation with a voting rights activist changed her life. He said the Black church had once been the heartbeat of the community – "to the point that we became a threat, and that's why we were bombed."
Then he asked, "When have we last been a threat?"
The pastor thought about it and decided: "I want to be a threat." She had forgotten, she said, the power of the Black church. Not any longer.
While creating the tool kit, the members of a special task force had a few goals in mind. They wanted to cover a timespan from before slavery to modern times, including the Middle Passage, white supremacy and race riots, the Black Panther Party and what they called the "criminal injustice system."
"We don't want to whitewash anything," said task force member Marlowe Jones, a Faith in Florida organizer in Pasco County. "We want to tell the truth."
The response since July has been overwhelming. As of this month, more than 260 religious institutions have filled out a pledge to teach Black history. And it isn't just Black congregations responding: There also are synagogues, Catholic churches and mosques. Nor is it only in-state houses of worship.
Faith in Florida is now getting requests to build out an entire curriculum – something Thomas hopes to tackle in time for the second half of the school year. "I had no idea it was going to go this far," she said.
Her church was among the first to get started. Its initial foray was an early-morning session, taught by Thomas and her son on a Saturday in August. Her husband, the Rev. Ranzer Thomas, amplified it during a Sunday service later that month. In a sermon centered on leaning on faith in times of struggle, he wove in the yearlong bus boycott in the mid-1950s in Montgomery, Ala., Bloody Sunday on the Edmund Pettus Bridge in Selma, Ala., a decade later and the March on Washington in 1963.
Such historic moments, he told congregants, must now be taught by "people like you and I."
"Yes, there is a fight of wanting to remove history from the school, but who was the first teacher that you ever met?" he asked. "You will be reminded that the first teacher is at home."
Seventh-grader Terrence Williams listened from the pew where he sat with his older sister and uncle. After the service, he said he liked getting to know "my history and what my ancestors did to help us gain freedom." Even if some of it made him feel sad.
"They didn't do anything wrong," Terrence said, "and they had to fight for us."
As the video came to an end at Friendship Missionary Baptist, with Bracy returning to her high school decades after graduation to register students to vote, Pastor Smith stepped back up to the pulpit.
"That documentary is not there so that you would get angry," he said. "But that documentary is there to remind the world, the nation, this state, that we will not go back where we've been."
Raucous applause rang out in the high-ceilinged sanctuary. Smith turned again to scripture, telling those gathered that "Christ can connect with those that have dealt with injustice" and that he is "a God of inclusion."
Near the front sat Mark Riley, a local high school history teacher and leader of the church's youth ministry. He was frustrated by the limitations that Florida education officials had imposed and by the lack of a public pushback from his own superintendent.
"It's American history," Riley said. "These kids have to know these things, and we can't pick and choose what we teach."
He was heartened to see the church taking a stand. And as he listened to his pastor's message, he was already thinking of how he would teach Black history during the youth Bible study he leads.
The tone of the Wednesday evening session was mostly triumphant, packed with call-and-response exchanges and upbeat music. That was intentional, Smith explained afterward.
His congregants were feeling battered by all that was happening in the state, and he hoped to remind them of their importance. "Not only to God," he told them, "but we are important to this nation, important to this state."
As the clock ticked toward 9 p.m., Smith led one more song. The band played the believers out, and as they readied to go back into the night, everyone was singing about gratitude.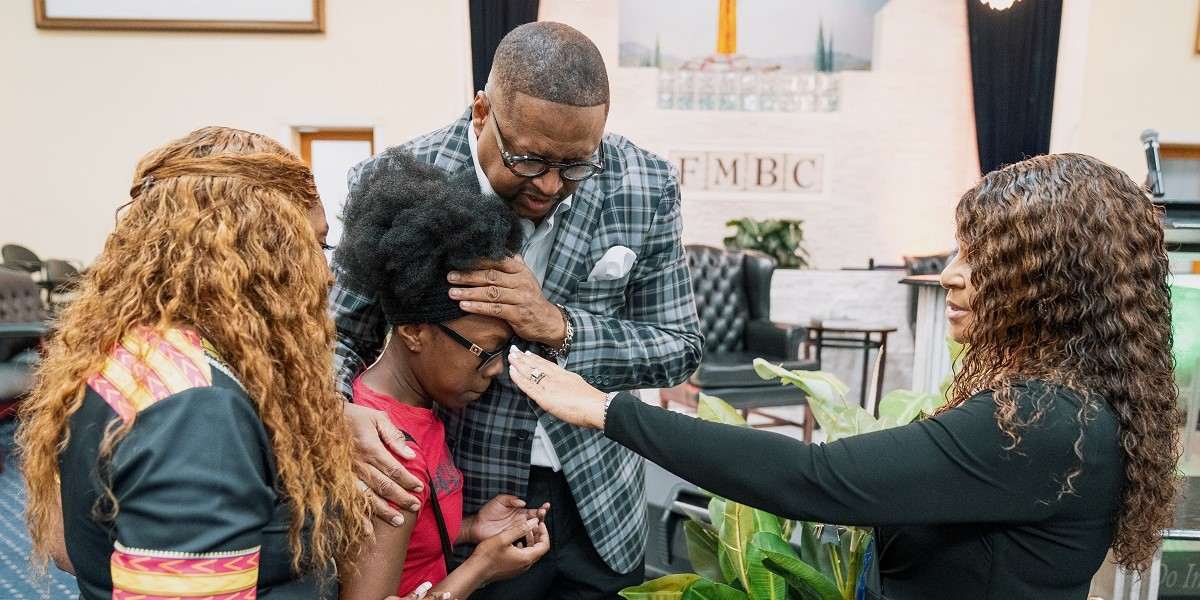 Add TheJapanNews to your Google News feed.