In Wagner's Largest African Outpost, Russia Looks to Tighten Its Grip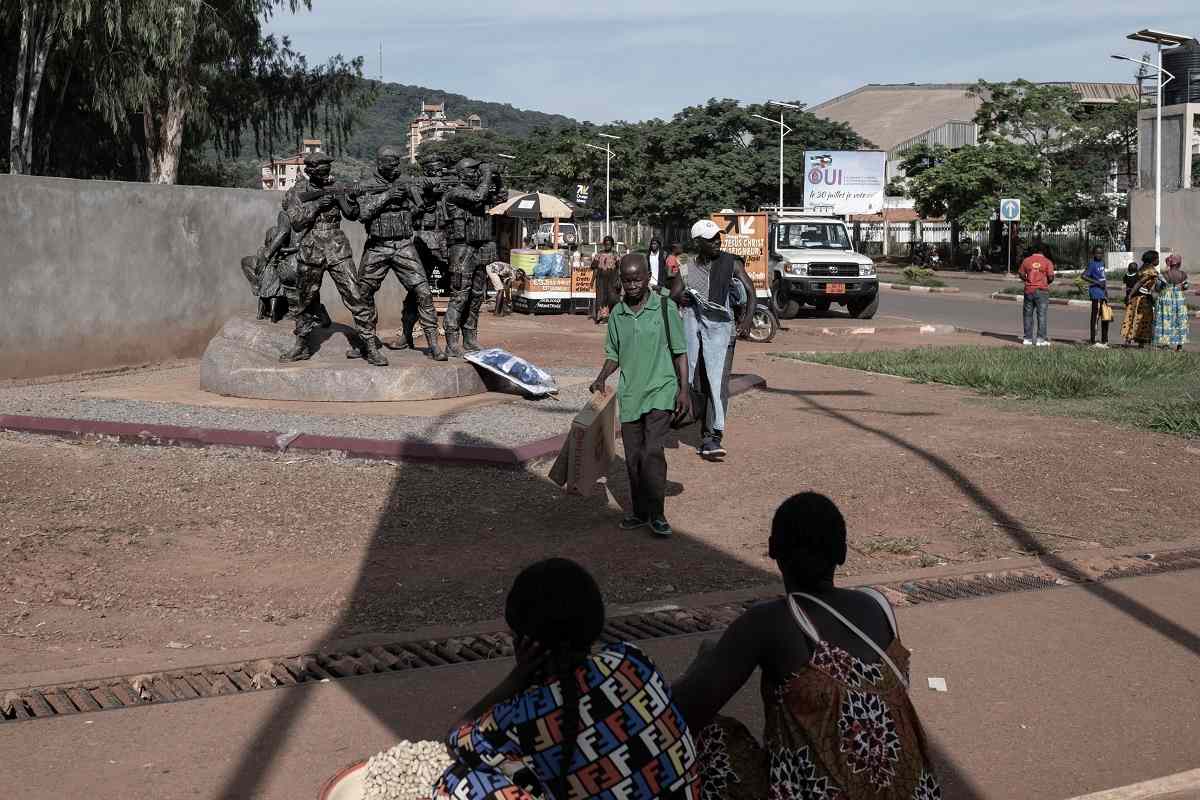 16:50 JST, September 20, 2023
BANGUI, Central African Republic – Since the mercenaries of Russia's notorious Wagner Group first arrived here five years ago, they have embedded themselves in the security operations and economy of this impoverished but resource-rich country. While operating largely independently of Moscow, the group helped project Russian influence deep into Africa.
Now, after the death of Wagner boss Yevgeniy Prigozhin last month in a suspicious plane crash, officials in the Central African Republic say the Russian government is moving to take direct control over the more than 1,000 mercenaries here.
President Faustin-Archange Touadéra said in an interview at the presidential palace that Russian fighters would remain in his country under his agreement with Moscow and continue to provide security at a "difficult moment," as the Central African Republic continues to struggle with rebel groups that have been attacking soldiers and civilians in the countryside.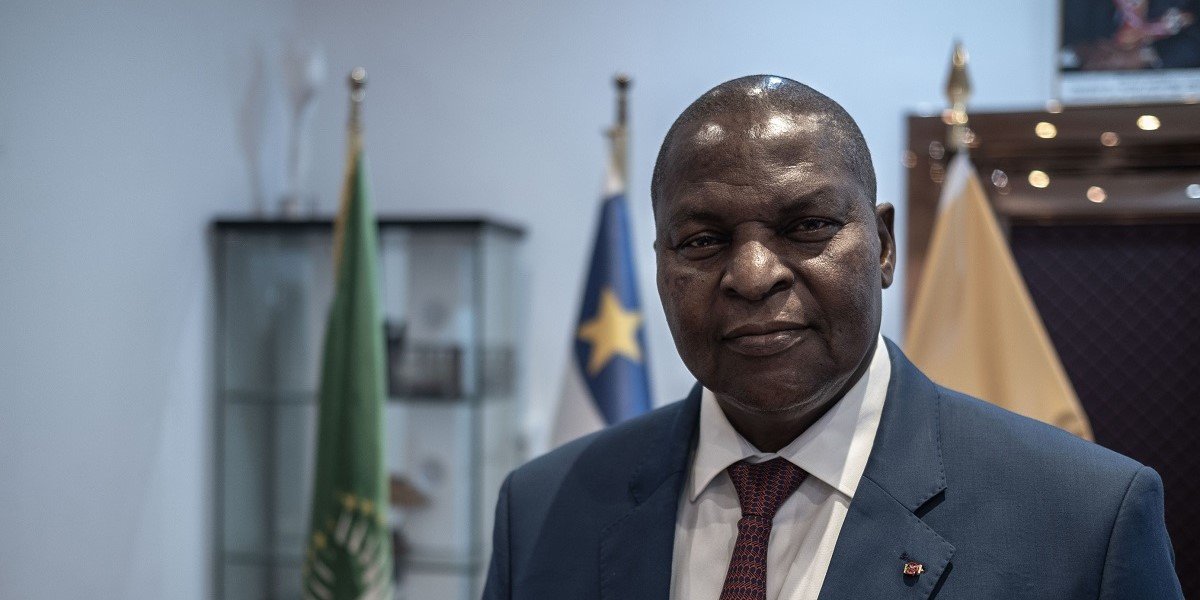 "It has always been the Russian government with which we contracted," said Touadéra, whose security detail included Wagner fighters in khakis standing guard outside his office.
This month, Russian Deputy Defense Minister Yunus-bek Yevkurov and Maj. Gen. Andrei Averyanov of the Russian military intelligence agency, the GRU, visited Bangui and informed Touadéra and other top CAR officials that the Russian presence would continue but under the command of the Russian Defense Ministry, according to Central African and Western officials. The president confirmed the meeting, saying, "We have state-to-state relations with Russia, so it is normal that the vice minister visited us in the context of our security relationship."
Fidele Gouandjika, an adviser to Touadéra, said that if the fighters don't want to obey Russia's Defense Ministry, they will have no choice but to depart. "It is Russia that sent them and armed them," Gouandjika said, "and Russia that will decide when Wagner leaves."
The Central African Republic has historically represented Wagner's largest outpost on the continent, though the group has been active in at least four African countries and set its sights on multiple others, provoking growing concern in Western capitals.
The Africa tour by Yevkurov and Averyanov also included stops in Mali, where Wagner has a substantial presence, and Burkina Faso, where Wagner leaders had previously offered their services. A Western official said the trip was intended to send a clear message: Prigozhin's sprawling empire is now under government control.
A Western diplomat in Bangui said that 450 Wagner mercenaries who had left the country after Prigozhin's mutiny against the Russian government in late June have not returned or been replaced. The Western officials spoke on the condition of anonymity to discuss sensitive foreign policy matters.
In many ways, the Wagner Group's presence here seems unchanged. In recent days, Wagner mercenaries wearing camouflage, ski masks and bandannas were seen around town shopping for groceries, eating at a food court in Bangui's newest mall and bargaining for backpacks at a market. Some of the men had guns slung across their backs and sped around the city in tan-colored pickup trucks, often moving in pairs or larger groups.
Western officials and analysts said that operations also seem the same at Wagner's enterprises in the country, including a massive gold mine, timber concessions and liquor businesses.
Even after Prigozhin's death, two Wagner leaders, Vitali Perfilev and Dimitri Sytyi, remain here and in charge, according to multiple officials in CAR and the West. Neither man responded to requests for comment.
Beer and vodka, timber and gold
This landlocked nation of 5 million people has been reshaped by Wagner's presence over the past five years, according to interviews with more than two dozen residents, officials and analysts in Bangui. The group has been accused by the United Nations and private monitoring groups of pillaging the country's resources and of committing human rights violations, including rape and torture.
As the sun set on a Friday in Bangui, dozens of people gathered at a roadside bar, drinking beer as Congolese music blasted. Even here, the extent of Wagner's reach was apparent. Some patrons were sipping Africa Ti L'Or, which debuted this year and is manufactured by First Industrial Co. – a company that local media reports say is registered to Sytyi, the local Wagner leader. The beer, sold in 1-liter plastic bottles, has become known for being cheap and strong enough to put people to sleep after one bottle, the bartender said.
In recent years, the same company also began producing Wa Na Wa vodka, which is sold in plastic sachets. The arrival of the new brands sparked a liquor war in Bangui, with Wagner-affiliated groups pumping out propaganda attacking the French liquor giant, Castel. In March, White men with rifles on their backs threw molotov cocktails at a brewery owned by the French firm's local affiliate, Mocaf, according to security footage. Western officials, cited in the media, blamed Wagner, while the group has not commented on the attack.
The group has "reached its tentacles" into CAR's government and the most profitable parts of its economy, said a Western diplomat in Bangui. Wagner operates its own section of the airport and a mine that contains gold valued at more than $1 billion, according to the U.S. Treasury Department, which this summer sanctioned four Wagner-linked groups operating in CAR's gold industry. The investigative group "All Eyes on Wagner," meantime, found that a company connected to the group won government concessions to log more than 700 square miles of timber in CAR's vast forests.
Wagner has also established a powerful propaganda machine, which includes a radio station that churns out pro-Russian content in the local language, Sango. And the group has placed advisers in some of the most influential parts of the government, including as the president's longtime national security adviser.
Despite the criticism, government officials and many residents credit Wagner with restoring security in vast swaths of the country and bringing safety to Bangui, which in 2020 was threatened by armed insurgency.
As Freddy Bed, 22, cracked his beer at the roadside bar, he said it was thanks to Russians "that we are in safety today. . . . So we appreciated them."
"All we need is security," said his drinking mate, Guebanja Prince, 24.
At a Russian Orthodox church on the outskirts of Bangui, Monsignor Regis Saint Clair Voyemawa said he joined the patriarchate of Moscow last year because of its strong conservative values and Russia's long history in the Central African Republic, which he noted dates back decades to when the Soviet Union sent teachers, business executives and cultural envoys to the African continent. The Russians, Voyemawa added pointedly, "came as partners, not colonizers."
Although Voyemawa said that talk of politics and security should not be mixed with religion, he smiled widely when asked about the Russian presence.
"Now there is peace," he said, "and we have time to pray."
Russia 'graciously' agreed to help
Speaking in the interview, Touadéra said Russia was not the Central African Republic's first choice.
But when he took power in 2016, he estimated that 90 percent of the country was controlled by insurgents. The government needed weapons to defend itself but faced a United Nations arms embargo imposed in 2013, after a rebel force toppled the government. Since CAR gained independence from France in 1960, rival armed factions, at times motivated by religious differences, have vied for control.
"We didn't have the means to equip our forces," Touadéra said. It was the Russians, rather than France or the United States, who "graciously" agreed to help, he said.
The weapons were followed in 2018 by "Russian instructors" sent to train the army how to use the weapons. Soon, it became clear that those instructors were Wagner mercenaries, and their numbers swelled in 2020, when rebels threatened to topple the government in Bangui. Government officials credited Wagner fighters with saving the city.
At the same time, Touadéra said he would be open to security assistance from Washington and other countries. "If the United States wanted to send help, we would take it. But that's not to say it would be a replacement for Russia," he said.
The Russian Defense Ministry did not respond to requests for comment.
Danièle Darlan, a former chief judge of CAR's constitutional court, said she was among those who at first thought the Russian fighters had come to secure the country. But more recently, she said, the Russians got involved in its politics.
She recounted how a Russian Embassy official had asked her to help keep Touadéra in power after his term expired. She demurred. Seven months later, she was ousted from her position by presidential decree, and the court allowed a referendum to abolish term limits.
Now, Darlan said, she worries that as other countries in the region engage with Moscow on security, they, too, are opening the door to Russian interference. "They made the Central African Republic a laboratory," she said.
A spokesman for the Russian Embassy in CAR denied that the meeting took place and said the embassy "never had instructions to discuss Central African domestic affairs."
Roland Marchal, a sociologist at Sciences Po University in Paris who has studied the Central African Republic for years, said most of Wagner's operations in the country will continue, though probably in a new configuration. Wagner's operations in Africa represent strategic investments for Russia, providing lucrative financial benefits and advancing Russia's political influence, he said.
"If they lose this leverage now, it would be very difficult for them to get it back," he said, "The Russians are there to stay."
Gone and all but forgotten
Even as Wagner's activities continue, the death of its leader – in what was widely suspected to be an assassination ordered by Russian President Vladimir Putin – has been met with near-total silence here.
There have been no memorials or official government statements. Even the pro-Wagner propaganda machine largely avoided the subject of Prigozhin's end.
"It's bizarre," said Trésor Adoum, 29, who works in the Ministry of Youth and Sports and had been one of Wagner's biggest boosters. "Maybe people are scared."
Even Adoum, an aspiring politician, was quick to say that he was not concerned about the future, because the country's partnership had always been with Russia, rather than Prigozhin.
Adoum had decided to commemorate Prigozhin only after a local journalist said he was doing a story on the Wagner boss's death. Adoum bought artificial flowers, called six friends and laid the bouquet at the foot of a downtown statue of Wagner soldiers defending Central Africans, as cameras rolled.
Three weeks after Prigozhin's death, the fake blue and white petals wrapped in plastic were the only marker of his life to be found in the heart of his African empire.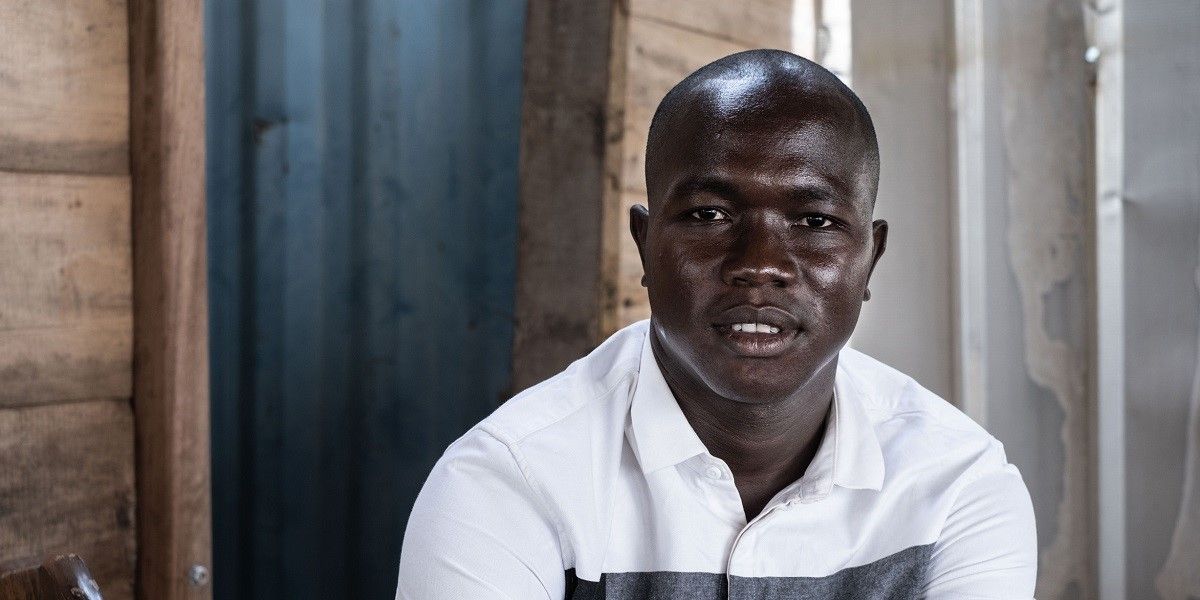 Add TheJapanNews to your Google News feed.