Black History is 'being Attacked.' These Parents Found Alternatives.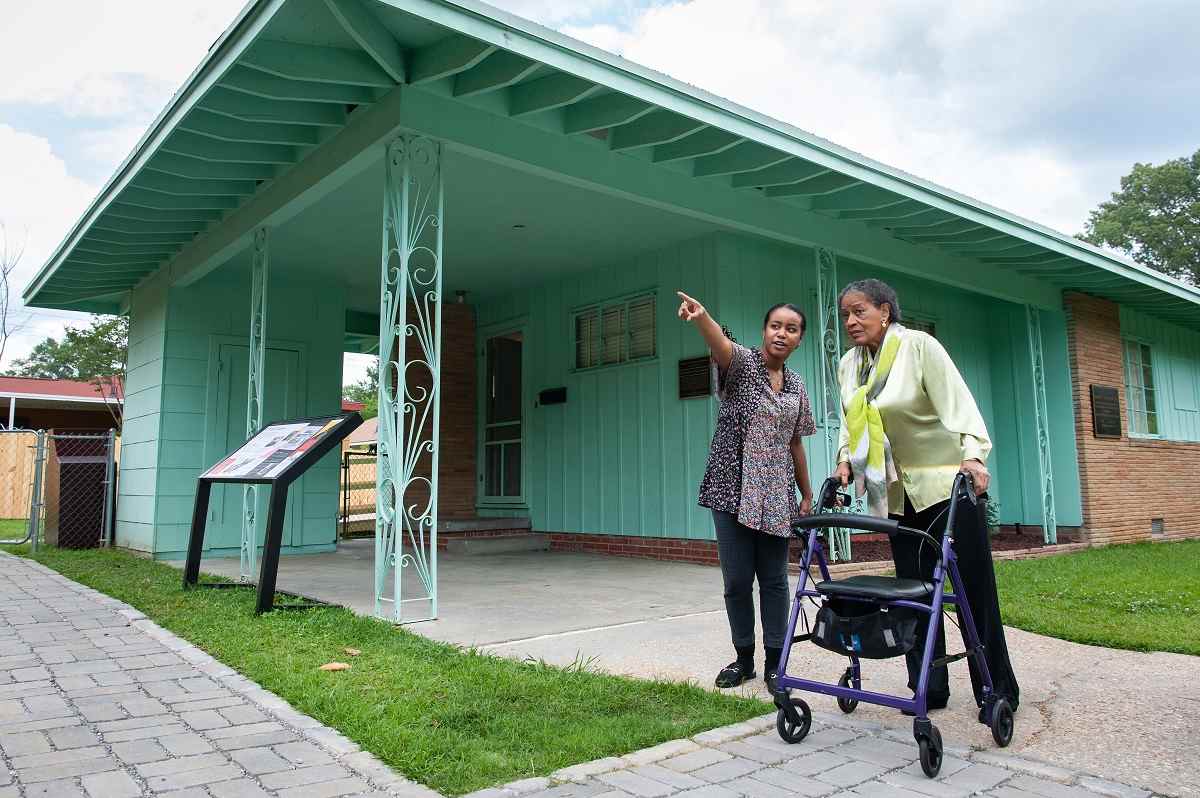 17:15 JST, September 10, 2023
After Florida banned an AP African American history class earlier this year, Akil King scrambled to find a way to bridge the gap for his 16-year-old daughter.
Taking a Black history course in college had raised his self-esteem, said King, and he wanted a similar experience for Abyssinia, who is named after the ancient term for Ethiopia. He signed her up for a new 10-week course over the summer that served up lessons on African kingdoms and the Black Panthers – the civil rights group, not the movie characters.
"Not a lot of people know that there were great ancient African kingdoms with riches and with huge civilizations and power and culture," Abyssinia said. "It was really, really cool to get a better understanding of that."
Across the country, the teaching of Black history has been put under a microscope. In Florida, new standards require teachers to say that enslaved people may have benefited from skills learned in slavery, and the state banned the Advanced Placement class on African American history after determining it "lacks educational value." Texas has banned the teaching of critical race theory, and nationwide, libraries are pulling thousands of books off the shelves that contain diverse characters. Conservatives say they are protecting White children from feeling guilty for racist acts and indoctrinating them with liberal ideology.
But Black parents who object to the changes say they worry their children aren't learning enough about their history, an important part of building their self-esteem. Some have begun signing their children up for extra classes, buying supplementary textbooks or giving at-home lessons.
It's part of a long-standing tradition of Black parents looking outside the public school system to churches, civic organizations and fraternal organizations to teach what won't be taught in schools, said LaGarrett J. King, an associate professor of social studies education at the University of Buffalo.
"Black people have understood that school systems, particularly school systems led by White people, weren't going to teach their history," King said.
After Florida began changing its teaching standards on Black history, Kristin Fulwylie Thomas, a former political organizer, quit her job and decided to work full time on a nonprofit she had founded in 2015, the Black History Project.
"Black history has always been diluted in our curriculum, and now it's being attacked at a different level," said Thomas.
While speaking to Black teen voters, Thomas says she was alarmed by how little they knew about their history and developed a course with lessons on everything from the history of Africa and American slavery to the crack epidemic, over-policing and the Black Lives Matter movement. She hired one teacher to teach the course to a single group of students in the Orlando area in 2015.
"I knew that when I learned more about my history and the people that came before us and events that shaped who we are, I had this sense of empowerment and I treated other Black people differently," said Thomas.
But interest in the project has grown significantly this year, Thomas said, and she is now training teachers across the state to go into churches, youth groups and after-school programs to outline the project's curriculum. The organization now works with three teachers in Orlando, two in Tallahassee, two in Jacksonville, and will soon be holding training sessions in Miami, Tampa, Fort Lauderdale and West Palm Beach, she said.
Carl Buford, who is Black, says his children, 3 and 4 years old, are still too young for such classes but he's already making plans to supplement their education. While growing up in Florida, Buford says he wasn't taught much about the racially motivated massacres in Rosewood in 1923 or Ocoee in 1920.
"We had to watch movies to learn about Rosewood, not knowing that, here in Orlando, Rosewood is nothing but about a 45-minute drive from us," he said. "So we already knew things weren't being taught in school, and now they're trying to remove even more."
After-school programs on Black history will be an important part of his children's education, he said, adding that it feels like an "additional tax on Black Floridians." Those extra classes are "going to be just as important as the five or six hours that they're at the school," he said. "It's my responsibility as a parent to make sure that my kids know their history."
When her second-grader recently learned the Pledge of Allegiance at school, Keiawnna Pitts, who is Black, decided to teach her "Lift Every Voice and Sing," known as the Black national anthem. She has also paid $300 for Black history textbooks called "Black History 365" she saw advertised on social media.
"I know they're coming for our state just like what's happening in Florida now," said Pitts, who lives in Round Rock, Tex., with her four children. "I had to supplement because I know she's not going to get it at school," she said.
Textbooks from Black History 365, an Arlington, Tex.-based company, are in 250 schools across the country. But interest from individual parents seeking out the lessons have grown 30 to 40 percent this year, said chief executive Walter Milton Jr., who founded the publishing house that distributes the books in 2018.
Milton says he still remembers when his fourth-grade teacher started lessons on Black history with slavery rather than the African kings and queens his parents had told him stories about.
"This part of history that my teacher had shared really upset me greatly," Milton recalled. "And my mom and dad said that one day I'll be able to write a history that will be impactful for the world."
Meanwhile, some parents are turning to social media to reach young people. Ernest Crim III, of Joliet, Ill., who has four daughters and worked as a social science teacher for 12 years, began posting history lessons on TikTok during the pandemic.
"I said, let me make a video about Ida B. Wells, it's her birthday, I want to pay my respect to her," said Crim, who is Black, referring to the civil rights leader. The post has 10,000 views, his most popular post at the time.
On his page, Crim describes himself as "your favorite Black history teacher," and he now has almost 400,000 followers. A video on how the founder of Red Lobster refused to comply with Jim Crow laws has been viewed more than 2 million times. "I've had people tell me that I've taught them more than they ever learned in 12 years of school," Crim said.
When she decided to switch from home-schooling her children to traditional public schools, Jamarah Amani, of North Miami, sought out schools with Black teachers in leadership positions, where she hopes that they will have strong Black history programs. But that has been a struggle, she said.
"They were like, 'We don't know if we're going to be able to teach Black history,'" she recalled.
She's considering leaving the state, where she has lived for 15 years, but for now is supplementing her children's education with books and films at home, Amani said. "We do a variety of things, and we try to expose them to things they're not going to get exposed to in school," she said. "Especially now."
In Mississippi, the Two Mississippi Museums hosted its second annual two-week Freedom School Camp this summer. During the program, students visited key historic sites such as the home of Medgar Evers, the civil rights leaders who was assassinated in 1963 by a white supremacist at his home in Jackson, Miss.
Demand for the program has grown, said Drew Gardner, manager of family and community learning at the museum. Last year, the program had 18 students and grew to 25 this year, she said. "We probably had to turn away what could have been a whole other camp of students," Gardner said.
Latasha Holmes, concerned her 12-year-old son wasn't learning enough about the state's place in the civil rights movement, signed Braylan up for the camp. He came home excited to share nuggets of history, including that Evers had an office above a local restaurant they frequent and famous Black authors he remembered while touring a book festival.
"I think it's very important for not just my son, not just for Black children but for all children too learn where we came from," Holmes said.
Add TheJapanNews to your Google News feed.