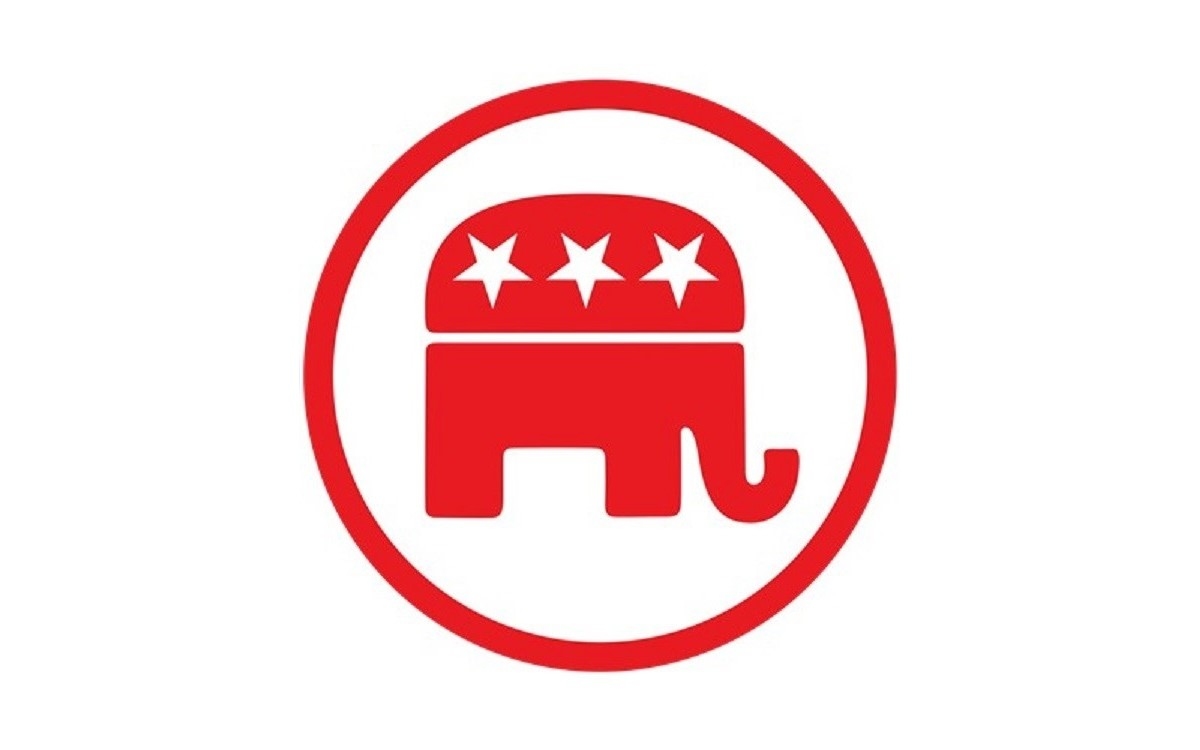 15:28 JST, September 4, 2023
We're hitting the point at which the 2024 Republican presidential campaign really kicks into gear, with the party holding its first debate late last month and former president Donald Trump's legal problems – including felony indictments in four cases – beginning to come into focus.
So where do things stand a little more than four months before the first votes in Iowa? Below is our regular look at the 10 candidates most likely to be the next GOP presidential nominee.
As usual, the candidates are ranked in order of likelihood to be nominated, with No. 1 being most likely.
10. Asa Hutchinson
The former Arkansas governor made some news at the Aug. 23 debate, going as far as to suggest that Trump might be disqualified from office under the 14th Amendment (for his alleged role in the Jan. 6, 2021, insurrection). But a lot of good it did him: A post-debate poll from The Washington Post, FiveThirtyEight and Ipsos showed Hutchinson as the only candidate to see no increase in the percentage of debate watchers considering voting for him. Before and after the debate, just 9 percent said they would consider him, the lowest percentage for any candidate onstage. And among those debate watchers, his unfavorable rating rose more (by 24 points) than his favorable rating did (by 17 points). (Previous ranking: 10)
9. Doug Burgum
The North Dakota governor saw slightly better returns – going from 5 percent considering him to 12 percent – but not in a way that suggests he'll be a force. And to top things off, he's now got to balance his campaign schedule with a serious leg injury that requires rehab. (Previous ranking: 9)
8. Chris Christie
The former New Jersey governor remains the candidate most disliked by GOP primary voters, with around 6 in 10 having an unfavorable opinion. He's now significantly more popular among Democrats, despite the fact that they don't particularly like him either. There was plenty of anticipation that he would lay out the case against Trump at the debate, but Trump's absence seemed to undercut that exercise. Christie tried to make the case against Trump, but it just didn't land well, and he spent much of the debate jousting with business executive Vivek Ramaswamy instead. Christie's path to victory remains a mirage, but he places here because he captured the fancy of GOP voters at least at one point – albeit a decade ago. (Previous ranking: 7)
7. Glenn Youngkin
A new poll last week cast doubt on the Virginia governor's status as the party's Trump alternative in waiting. The Roanoke College poll showed him at 9 percent in Virginia's primary if he were to jump in the race, compared with Florida Gov. Ron DeSantis's 13 percent and Trump's 47 percent. It's possible to oversell that data point; home states don't always love the idea of their politicians running for president. He's not actually running yet. And the same poll suggested that Youngkin could indeed be the kind of broadly agreeable candidate who would do well in a general election: Even 32 percent of Virginia Democrats approved of his job performance. (Previous ranking: 5)
6. Vivek Ramaswamy
Nobody stood out in the debate like Ramaswamy – for the good and for the bad. While the entrepreneur is clearly building a base of support and places third among Republican primary voters nationally, he's also developing significant baggage thanks to his propensity for trying to make news. (See: the 9/11 and Israel stuff.) This still feels like a case of a guy bidding for something besides victory in 2024, whether that's another campaign, a Cabinet job or something to be determined. (Previous ranking: 8)
5. Mike Pence
The former vice president avoided a major embarrassment by meeting the donor requirements to make the debate stage. And he was a focal point, by virtue of the discussion of his Jan. 6 actions. He actually got the most speaking time. But he's in much the position he was in before, without a solid base and with precious few Republicans considering him (23 percent of debate watchers) despite his past status as Trump's second in command. (Previous ranking: 6)
4. Tim Scott
The senator from South Carolina, too, remains largely what he was before: the broadly acceptable candidate who appears to be waiting for a bump that just hasn't come. While previously showing some momentum in Iowa, recent polls indicate he might be dropping out of the top three there. Perhaps the bump will come, but being behind Pence and Christie and at 3 percent nationally probably isn't where he needs to be right now – particularly given that DeSantis's slippage has left many voters up for grabs. (Previous ranking: 3)
3. Nikki Haley
In retrospect, the former South Carolina governor was the most pronounced winner of the debate (to the extent there was one onstage). Fully 15 percent of debate watchers said she won it, a share that was the biggest relative to her current standing in the race. More than one-third who said she won hadn't previously considered voting for her – more than for DeSantis and Ramaswamy. That suggests she expanded her potential base of support the most, and a national Wall Street Journal poll this weekend seemed to confirm that: Haley jumped into third place, at 8 percent. The post-debate polling suggests Haley mostly won over Trump skeptics in the party, but without necessarily alienating Trump loyalists the way Hutchinson, Christie and Pence have. The trick will be continuing that highly difficult balancing act at which so many others have failed. (Previous ranking: 4)
2. Ron DeSantis
The Florida governor continues to suffer the kinds of stories that often get written about a truly struggling campaign effort. The latest involves leaked audio of a seemingly desperate plea for $50 million from the chief strategist for his super PAC. "I've already lost once to Trump, and we can't do it again," said the strategist, Jeff Roe, who ran the campaign of Sen. Ted Cruz (R-Tex.) in 2016. DeSantis remains in second place in the national polls at about 15 percent, virtually unchanged from a month ago. But it's a far cry from when he was near neck-and-neck with Trump in February. What DeSantis really needs right now is a bounce-back to make this look like an actual race again. (Previous ranking: 2)
1. Donald Trump
The former president remains north of 50 percent in the national polling average, which is more or less where he has been since his indictments started landing in late March. The Journal poll pegged him at 59 percent. The big news last week was that he is scheduled to go on trial over his federal election-related charges March 4, the day before Super Tuesday. Trump, of course, cried election interference. But even setting aside the baselessness of that allegation, that date might actually serve his purposes. As we wrote last week, he might well have the race sewn up before we ever get to the meat of that trial. (Previous ranking: 1)
Others worth mentioning: former Texas congressman Will Hurd, former California gubernatorial candidate Larry Elder, Michigan business executive Perry Johnson
Add TheJapanNews to your Google News feed.