The Chaotic Efforts to Search for Loved Ones Still Missing after Maui's Wildfire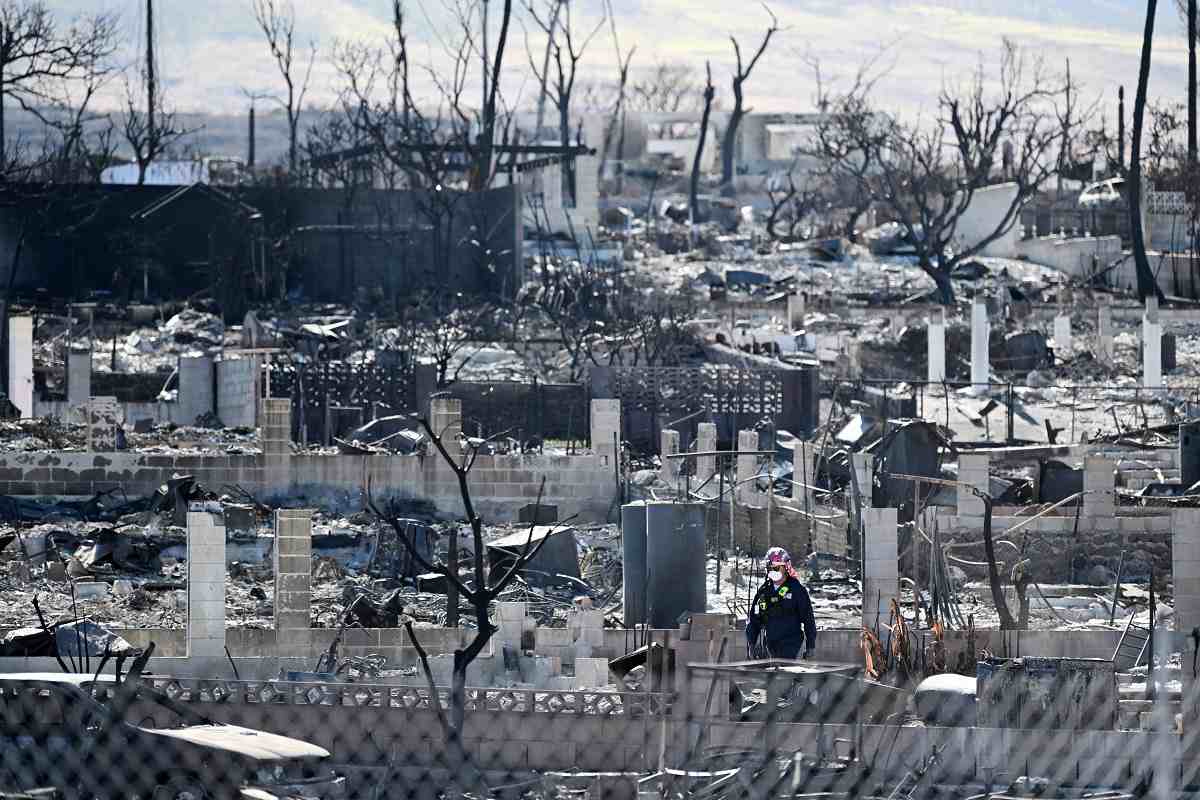 17:25 JST, August 21, 2023
LAHAINA, Hawaii – It was well past 10 p.m. when Kimo Coston began an hours-long journey driving up and down a nine-mile strip of Maui's western coast. He pulled his car off the highway every so often to stop where people were gathered. At each place, he asked the same question: Had anyone seen his aunt?
The deadliest wildfire in modern U.S. history had razed Lahaina just three days earlier, reducing his aunt's home in the historic seaside town to rubble. No one had heard from the 71-year-old since before the fire.
"Nobody had answers – no one can give answers," said Coston, 28. "I was just trying to do my best."
Coston is among countless people who have spent the past week and a half desperately seeking news about loved ones still unaccounted for. Some official channels have been established to help families. Maui County set up a family assistance center, urging people to bring information or provide DNA samples that could help with locating the missing, and the Red Cross has received and processed hundreds of reunification requests.
But official efforts to determine the status of the missing have been slow going, and for people without power, cell signal or transportation, those efforts have been out of reach. What's left, for many, is chaos and uncertainty – a tense waiting game for news and a patchwork of efforts to glean even the barest of details about relatives, friends, neighbors and co-workers: Are they missing or found? Dead or alive?
After several days of searching, Coston's hope started to wane. A sinking feeling set in.
On Wednesday his fears were confirmed: Maui County listed his aunt as one of the handful of victims who had been officially identified.
But many locals still waiting for clarity have taken matters into their own hands, some beginning their search through wreckage while the ground was still smoldering. Others have frequented shelters and community relief hubs that opened in the aftermath of the fire. Fliers for missing residents paper communities in and around Lahaina. Crowdsourced digital spreadsheets trying to track people are circulating online. Appeals for information are scrawled on dozens of sticky notes left outside an evacuation center. But as authorities continue the painstaking work of locating the missing and identifying the dead, residents told The Washington Post that clear information has been hard to come by.
"A lot of us don't even know who to go to, who to turn to to ask for these things," Kekai Keahi, a local community leader, said Friday in Lahaina. "Communication between the people and the government has been real sparse and at times contentious."
On one recent afternoon, Kosi Preston, 32, wandered around a sprawling gymnasium-turned-shelter in Wailuku looking for his father. He hadn't heard from him or his father's wife since the fire.
"I've called at least 20 times, back to back. There's been no answer. I just stopped calling," Preston said. "I came here to just see if they're here."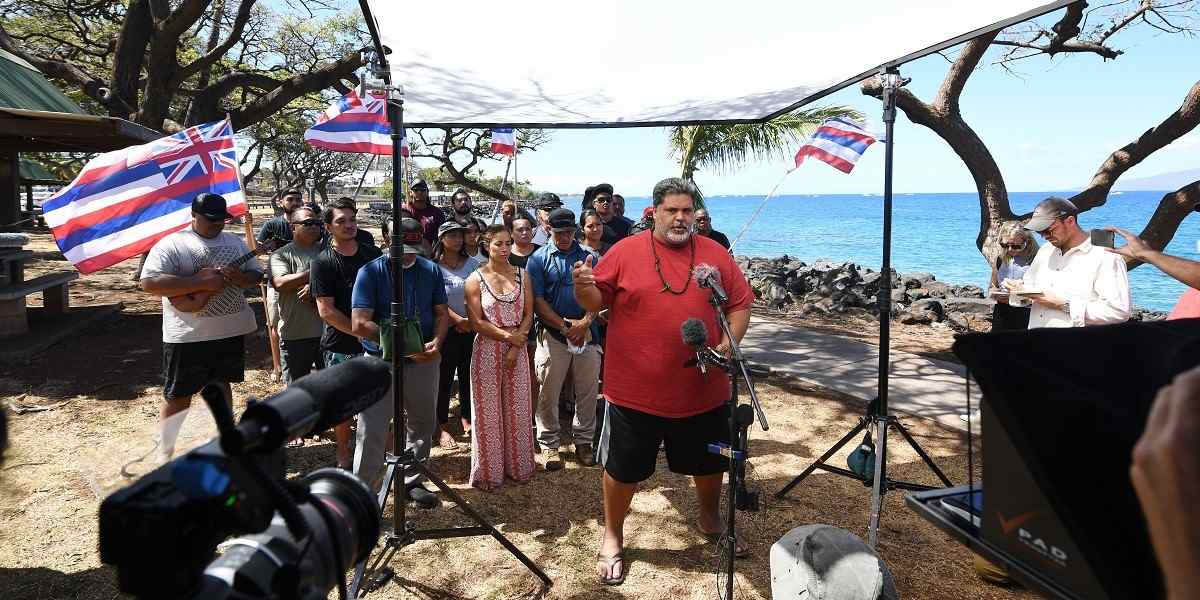 They weren't.
"I don't know what to do next. What is there to do next?" he said. "There's nowhere to really look. How do you look?"
"There's nothing I can do," he said, shaking his head.
It could take weeks or even months for people to receive official word about their loved ones. Finding and correctly identifying remains after a destructive fire is an arduous and complex undertaking. In Northern California, officials were still identifying some victims months after the 2018 Camp Fire ravaged the town of Paradise, claiming at least 85 lives.
Now more than a week after the fire wrought devastation on western Maui, it remains unclear exactly how many people are still unaccounted for – and many residents continue to struggle to find reliable sources of information about their loved ones.
Officials are working to provide people with answers, said Adam Weintraub, a spokesperson for the Hawaii Emergency Management Agency.
"Any time you've got a situation where there's no communication, disrupted transportation, those lead to breakdowns in information sharing as well," he said. As the situation on the ground improves and additional resources come into Maui, officials are focused on "trying to develop a little more organization."
The county, in conjunction with the Maui Emergency Management Agency, established a family assistance center in Kahului on Aug. 10 – two days after the fire began – to help with efforts to locate anyone missing. People were asked to fill out forms and provide DNA samples to help in the search. But Coston and other residents interviewed by The Post said they never made it to the center in Kahului, more than 20 miles from Lahaina.
Some had never heard of it. Others said they prefer to lean on trusted community networks for help.
Maui County did not respond to multiple requests for comment, nor have they provided an official count of the number of missing people registered. On Friday, the government-led assistance site moved to a hotel about four miles up the road from Lahaina.
Since the wildfire began, the Red Cross has received more than 2,500 reunification requests and more than 880 of those have been successfully completed, according to a spokesperson for the aid organization.
While the Red Cross has been trying to compile a usable list of people, Weintraub said there are still "a lot of gaps."
"We're not confident that the data quality is where we would like it to be if we're going to use it as an official list for guiding reunification efforts," he said, adding that the Federal Bureau of Investigation is now also helping with identifying and locating missing individuals.
In the meantime, many have turned to unofficial community-organized databases amid the frantic search for information.
Ellie Erickson, a Maui resident who launched one of the Google spreadsheets being used to help keep track of people, said the database was an effort to create a centralized location on the status of the missing. She said she counts herself as lucky, but in early days, as she worried about friends and co-workers on the west side, she said she started the list to help others share information on who they were looking for, and create a resource they could check for updates.
The database is an "independent, volunteer-led effort," Erickson said, noting that a large group of people are helping to monitor the list and update the information. However, she said they are not coordinating with the county or state.
For some residents, though, accessing these online lists has been difficult because of unreliable cell service and internet connections.
Cory Javellana, who lives just north of Lahaina, said he tried to access one of the crowdsourced databases five or six times.
"The hard part is we get no internet to actually search through that list," Javellana said.
In the days before he knew his aunt had been killed in the fire, Coston said his cell signal also remained too sporadic to regularly check the spreadsheets. During the brief moments with connection, a quick glance at the document left him without answers.
He would continue to scour Lahaina and its surrounding areas. His family in central Maui ran from shelter to shelter, hoping to find her amid the displaced masses. They circulated a flier detailing her features, highlighting the gold cross she wore around her neck.
Coston soon wondered whether it made sense to run around trying to find his aunt – instead he became a fixture at the relief hub in Napili Plaza. At least there, he could be of service to others, and maybe, just maybe, he would see her walking by.
But Coston, like others who have yet to hear from loved ones, described a grim feeling of acceptance that grew as more time passed: "She was probably in the fire."
Add TheJapanNews to your Google News feed.