No 'Oppenheimer' Fanfare for Those Caught in First Atomic Bomb's Fallout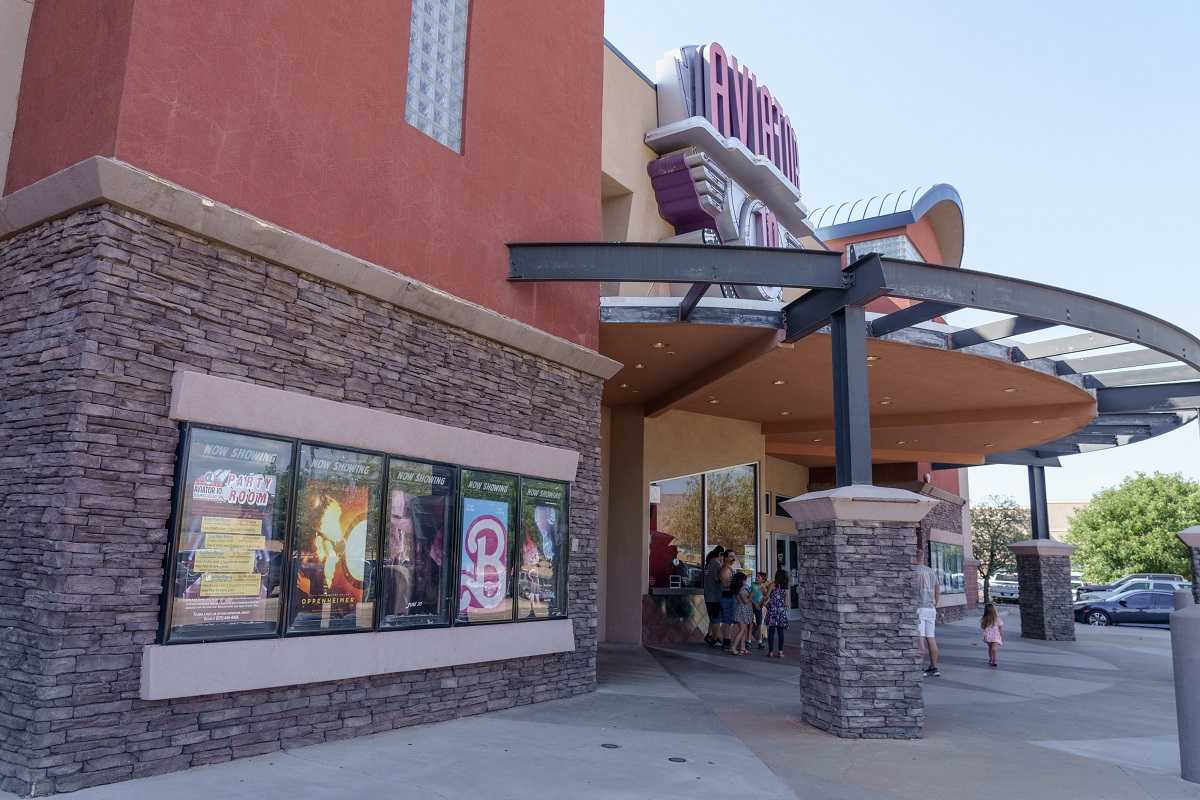 15:24 JST, July 31, 2023
TULAROSA, N.M. – A strong rumble woke 13-year-old Lucy Benavidez Garwood in the darkness, shaking the three-room adobe house where she and her family lived and rattling dishes in the kitchen cupboard. Neighbors who gathered that morning agreed it must have been an earthquake.
They learned the truth several weeks later when U.S. forces attacked Hiroshima and Nagasaki, Japan. The atomic bombs dropped on the two cities had been developed in Tularosa's own backyard – that pre-dawn test blast jolting communities across southern New Mexico, shooting a mushroom cloud 10 miles into the sky, then raining radioactive ash on thousands of unsuspecting residents.
What happened here in the aftermath, surviving "downwinders" and their relatives say, is a legacy of serious health consequences that have gone unacknowledged for 78 years. Their struggles continue to be pushed aside; the new blockbuster film "Oppenheimer," which spotlights the scientist most credited for the bomb, ignores completely the people who lived in the shadow of his test site.
Yet for all their ambivalence about the movie's fanfare – the northern New Mexico city of Los Alamos, where J. Robert Oppenheimer located the Manhattan Project, just threw a 10-day festival to celebrate its place in history – locals also have hope that the Hollywood glow may elevate their long quest to be added to a federal program that compensates people sickened by presumed exposure to radiation from aboveground nuclear tests.
"They were counting on us to be unsophisticated and uneducated and unable to stick up for ourselves," said Tina Cordova, a Tularosa native who for 18 years has led the Tularosa Basin Downwinders Consortium, which she co-founded after being diagnosed with thyroid cancer. "We're not those people anymore."
The Trinity site, about 60 miles northwest of tiny Tularosa, was chosen in part for its supposed isolation. Nearly half a million people lived within a 150-mile radius, though. Manhattan Project leaders knew a nuclear test would put them at risk, but with the nation at war, secrecy was the priority. Evacuation plans were never acted upon. The military concocted a cover story: The boom was an explosion of an ammunitions magazine.
"I feel like we weren't valued," said Garwood, now 91, with a family tree scarred by cancers. "Like they didn't value our lives or our culture."
The July 16, 1945, blast was more massive than Oppenheimer and his fellow scientists expected, equivalent to nearly 25,000 tons of TNT, according to recent estimates. Witnesses said the plutonium ash fell for days, on areas where people grew their own food, drank rainwater collected in cisterns and cooled off in irrigation canals that made the arid region fertile.
Jimmy Villavicencio was 4 years old when the bomb detonated near his home in Oscura, a railroad camp to the east. He was outside helping his mother and a neighbor do laundry in the cool before sunrise.
"I looked over to a big old cloud, what my mother called a tsunami," Villavicencio, another cancer survivor, recalled several days ago. His mother frantically removed the wet clothes from the line and hung the pillowcases in the windows to protect their home from the incoming dust. "We heard like a gush of wind, and right behind it came the dirt, and I mean dirt."
The debris caked the pillowcases. A powder coated their car. Long after the seeming storm had settled, "snowflakes kept falling," he said. Weeks later, a neighbor's chickens began dying. "We … are still paying the price," he added.
According to a new study, the fallout floated to 46 states, Mexico and Canada within 10 days. In 28 of 33 New Mexico counties, it estimates the accumulation of radioactive material was higher than required under the federal compensation program.
That program – the Radiation Exposure Compensation Act of 1990 – has paid out more than $2.5 billion to people who lived downwind of dozens of aboveground explosions conducted starting in the 1950s at the Nevada Test Site, as well as uranium industry workers and "on-site participants" at the Trinity test. New Mexico civilians have never been eligible.
New Mexico Sen. Ben Ray Luján (D) and Sen. Mike Crapo (R) of Idaho have pressed for years to expand RECA to include people who lived in their and other states during test periods. On Thursday, the Senate took up the amendment for the first time and passed it. Approval by the House remains uncertain, with some members contending the cost is too high. The program will expire next May without further action.
"This is a historic victory," Luján said in an interview after the vote, which he attributed in part to the success of "Oppenheimer" and its scenes in New Mexico. "Any time there's more stories being told, more information being shared, it educates all of us."
Proving that radiation caused the cancers that have afflicted New Mexico's downwinders is extremely difficult. A major study published in 2020 by the National Cancer Institute concluded that Trinity fallout may contribute to as many as 1,000 cancers by 2034, most in people who lived very near the test. There is "no evidence to suggest" cases among subsequent generations were related, the study noted.
But RECA does not require claimants to establish causation, only to show that they or a relative had a qualifying disease after working or living in certain locations during specific time frames.
"Why is our suffering different?" asks Bernice Gutierrez, who was born eight days after the test. She lived in Carrizozo, directly east of the Trinity site. She, her eldest son and daughter and 20 other family members have battled cancer, she said. "What has made us different than the other people given compensation?"
To many here, scientific proof is unnecessary. They say the evidence is clear in their family albums, at town gatherings and funerals.
"The Durans. The Chavezes. I mean, you go down the road, and I could tell you this one, this one, this one," said Garwood's daughter, Doris Walters, 68. She became active with the downwinders consortium after her own breast cancer diagnosis. "You knock on the door, they would say, 'Yes, cancer affected me or my family.'"
The group has collected about 1,000 family health histories from people in the area and found new supporters along the way.
Edna Kay Hinkle is one. Her father grew up on a ranch 27 miles from the Trinity site and was 14 when the explosion woke him as he slept on the front porch. A few years later, he, his brother and their wives – all young newlyweds – walked around the site. The gate was wide open. "They picked up all this melted sand, all this glass, took it home and had it in the kitchen floor by the door," Hinkle said.
A decade ago, she was selling vegetables at the Tularosa farmer's market when a consortium leader approached and asked her to make a list of everyone she knew who were sick or had died of cancer. Hinkle, who had recently learned she had breast cancer, figured the effort wouldn't go anywhere.
Then she started her list, and "it dawned on me," she said. All four of the newlyweds who'd explored the site had cancer. So did 25 other relatives from her grandparents' generation on. A cousin had been born with no eyes and later suffered ovarian cancer.
Though Tularosa has grown some in the ensuing years, its population remains only a couple thousand. Adobe houses line its still and sunbaked streets. Pecan and pistachio orchards grow just outside of town.
Hinkle never considered leaving; she raises horses, cattle and vegetables she thought were the cleanest she could eat until she began wondering whether they were affected by contaminated soil. She has no plans to sit through "Oppenheimer." Any glorification of the bomb, she said, "ticks me off."
Garwood and Walters decided to see the movie on its opening weekend in nearby Alamogordo, where the drone of jets from Holloman Air Force Base is everyday background noise. The older woman found herself overcome by memories of an era infused with a sense of patriotism and fears for her father, who was serving in Europe. Her daughter kept thinking about the multiple meanings of the word "trinity."
"Every day, I get someone on my prayer list that is suffering from cancer, and I think of the father, son, and holy spirit," Walters said.
The downwinders are trying to seize the moment. In Santa Fe, Cordova attended an "Oppenheimer" screening with others from the consortium and participated in a panel discussion on the broader legacy of the Manhattan Project.
"To say that this is an emotionally charged issue in which the government has failed to serve its own citizens, and whose protection is its moral imperative, is an understatement," Archbishop John C. Wester told the audience.
Well into the film, Cordova began sobbing as the test bomb was detonated in an apocalyptic inferno. She was thinking of her father, grandmothers and great-grandfathers, who she said all succumbed to cancer, and what others have shared about the actual event, when "they thought they were experiencing the end of the world."
She wished the movie included even a few words at the end about how local communities were forever changed by what took place. But emails she received over the weekend, from people who had just gone to "Oppenheimer," lifted her spirits.
"Whether the [filmmakers] acknowledge us or not, what's going to happen is people are going to watch the movie, they're going to be affected, and they're going to go home and Google search," Cordova said. "And they're going to find us."
Add TheJapanNews to your Google News feed.