U.N. Command, North Korea in Talks about Detained U.S. Soldier Travis King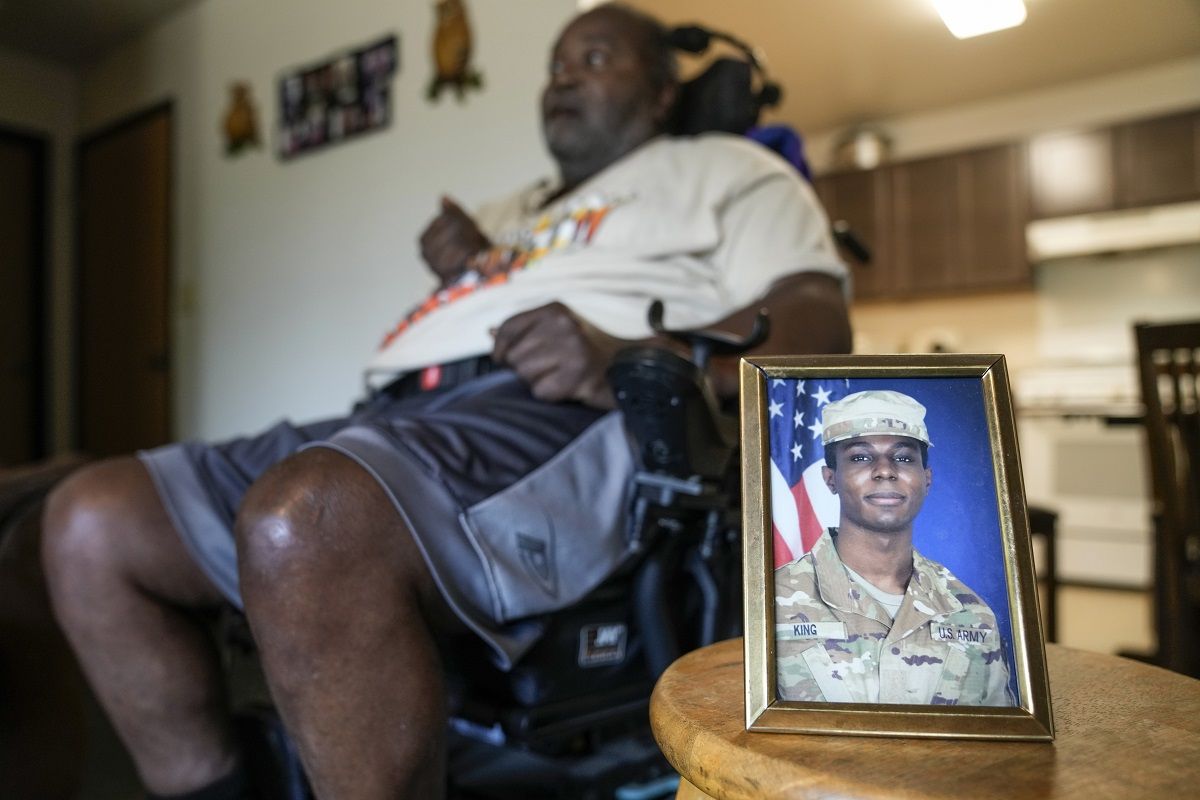 15:38 JST, July 25, 2023
Conversations have started with North Korea's military about Travis King, a U.S. soldier who was detained after he intentionally crossed from South Korea, Lt. Gen. Andrew Harrison, a British deputy commander of the U.S.-led multinational command that oversees the Korean War truce, said at a news conference Monday.
"The conversation has commenced" between the U.N. Command and the Korean People's Army "through the mechanisms of the armistice agreement," Harrison said in Seoul. The Korean War, fought from 1950 to 1953, ended in an armistice rather than a peace treaty, and both Koreas technically remain at war.
Harrison said King's welfare is of paramount concern and declined to give details about the conversations with North Korea. citing their sensitivity. Harrison said he "remained optimistic" but added that "none of us know where this is going to end."
King, 23, "willfully and without authorization" crossed the military demarcation line between the two Koreas on Tuesday, Defense Secretary Lloyd Austin told reporters at the Pentagon last week.
King, who served as a cavalry scout with the 1st Armored Division, was scheduled to return home to Texas after being punished for misconduct while serving in South Korea but never boarded his flight, a U.S. official told The Washington Post last week, speaking on the condition of anonymity because of the sensitivity of the matter.
While King is the first American known to be held in North Korea in almost five years, the state has a long history of detaining foreign nationals, charging them with myriad offenses and often using them as bargaining chips or for propaganda.
After almost a week without an update from Pyongyang, concerns about King's safety are growing.
House Foreign Affairs Committee Chair Michael McCaul (R-Tex.) told ABC News on Sunday that he was worried about the "price" North Korea may demand for King's return. McCaul said he doubted King was "defecting" but added that the soldier was probably "running from his problems" when he chose to sprint into North Korea. "That was the wrong place to go," McCaul said.
"When they take an American, particularly a soldier, captive, they exact a price for that," McCaul said of the North Korean government.
King's family told the Associated Press that they were confused about his decision to dart across the border. "I don't understand why he would do that, because it seemed like he was on his way back here to the United States," King's uncle Myron Gates said. "He was on his way home."
King's grandfather Carl Gates described him as "a nice, quiet guy" and called on the U.S. government to save his grandson.
Travel to North Korea for Americans is restricted under a 2017 State Department order imposed because of security concerns.
Add TheJapanNews to your Google News feed.