Pride, Ukrainian Flags Burned in Silver Spring, Md., are 'Hate Crimes,' Police Say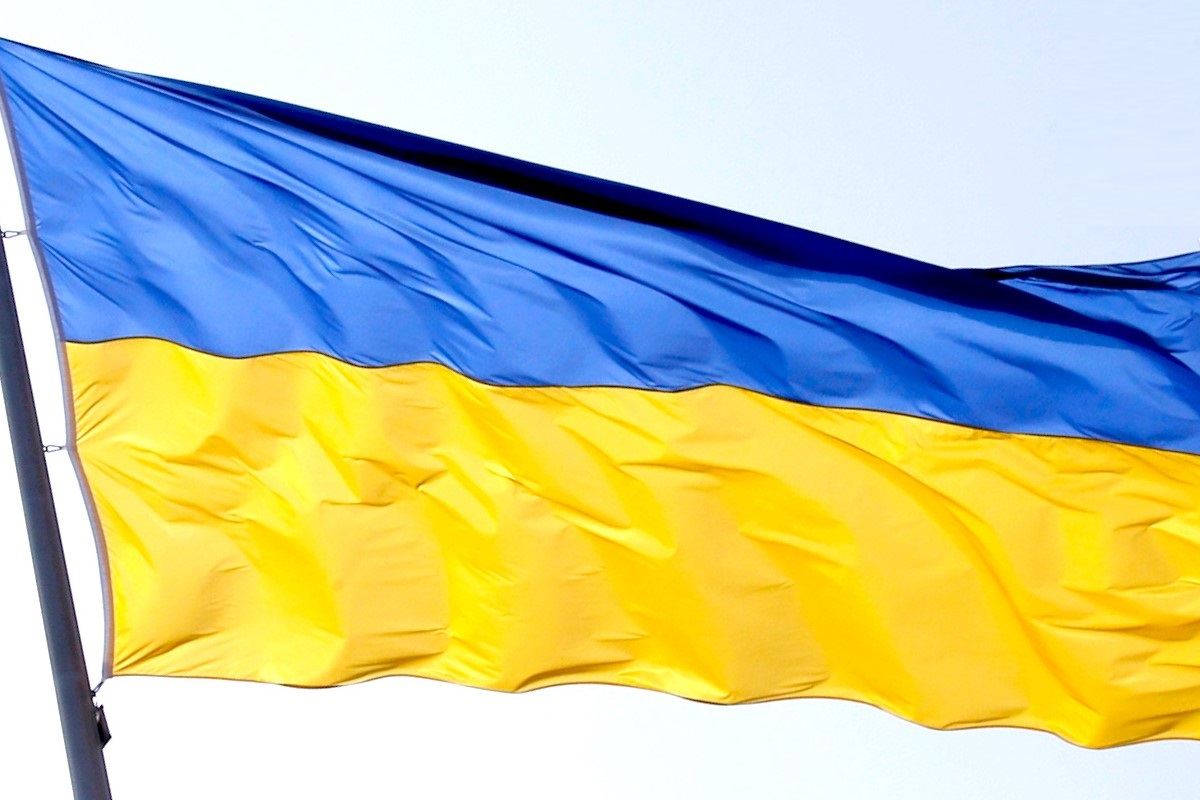 16:37 JST, June 29, 2023
At least 10 Pride and Ukrainian flags outside homes in Silver Spring, Md., were burned overnight this week in what police called a series of hate crimes. In one case, the letters "USSR" appeared to have been scorched into the middle of a rainbow banner.
"Extremely, completely disrespectful," said Chris Middleton, basing that reaction not just on the flag burned outside his home but in how it was done – as captured by his Ring camera system.
The video, taken about 2:30 a.m. Wednesday, shows a person in a white hoodie, pulled tight over his face, jogging up to the front door. He reached right to where a small banner had hung along the red brick exterior.
A noise can be heard before smoke arises. The person then turns and runs, joined by an accomplice, as laughter erupts while they flee down the street.
"I was shocked," added Mark Heare, Middleton's husband who thought the video revealed someone as young as 15. "Their parents need to be held accountable, too. Hate is something you learn at home."
Word of the flag destruction quickly spread Wednesday.
"This is revolting and will not be tolerated in Montgomery County," said Evan Glass (D-At Large), an openly gay member of the Montgomery County Council.
A police spokeswoman said the flag burnings are currently classified as acts of malicious destruction of property. The burning of Middleton and Heare's flag, which singed a wooden post connected to their home, could rise to a more serious case of arson, the two said, relaying a conversation they had with a police officer.
June is Pride month. And Silver Spring is not the only place that has seen recent reports of Pride flags being burned. A flag was vandalized outside of Tempe City Hall in Arizona this month, according to NBC News. Similar reports have also surfaced in California and Ohio, according to local news outlets.
In D.C., Petworth resident Jason Ramsey said he lost a Pride flag June 11. A neighbor told him he saw a person grab it, run down the street with it and set it on fire. The incident was particularly disturbing to Ramsey, who said he had taken part in Pride celebrations the day before as an ally to the community.
He said he replaced the flag, only to lose that one, as well. Ramsey said he suspects someone stole it. He replaced that one, too. "If somebody's going to go after me and a symbol of people that I love and care about, there's no way they're going to win," he said.
In Montgomery County, Md., police said the flags were burned in residential neighborhoods near downtown Silver Spring, including Mansfield Road, Wayne Place, Greenbrier Drive, Pershing Drive and Deerfield Avenue.
Residents and council members reported that at least one yard sign was vandalized. A Black Trans Lives Matter flag also was targeted. The Pride flag that had USSR torched into it also was removed from its pole. A resident of Greenbrier said that after their Pride flag was burned, its remnants were tucked under a windshield wiper.
Heare moved into his home along Pershing Drive – just a block east of downtown Silver Spring – in 2005.
He quickly found the neighborhood appealing, with caring neighbors, block parties, Christmas carolers and not one whiff that anyone objected to him being gay. His husband, Middleton, moved in with him in 2013.
They went to sleep Tuesday night, as did their two dogs, Benji, a Chihuahua-terrier mix, and Ginger, a Chinese-crested Yorkie. Just before 2:30, Benji burst out barking and headed downstairs.
Middleton, who manages a conference center in Northern Virginia, and Heare, a retired Environmental Protection Agency staffer, went downstairs, as well. They looked out front, saw nothing and went back upstairs. Heare then called up their Ring video on his smartphone. That's when they saw the recording of the porch intruder.
It was only later, when they went outside and saw their burned Pride flag, that they fully realized what had happened. On Wednesday, the two retrieved two replacement Pride flags from their home and mounted them in their yard.
Add TheJapanNews to your Google News feed.