U.S. Charges Chinese Companies over Fentanyl Chemicals, Two Arrested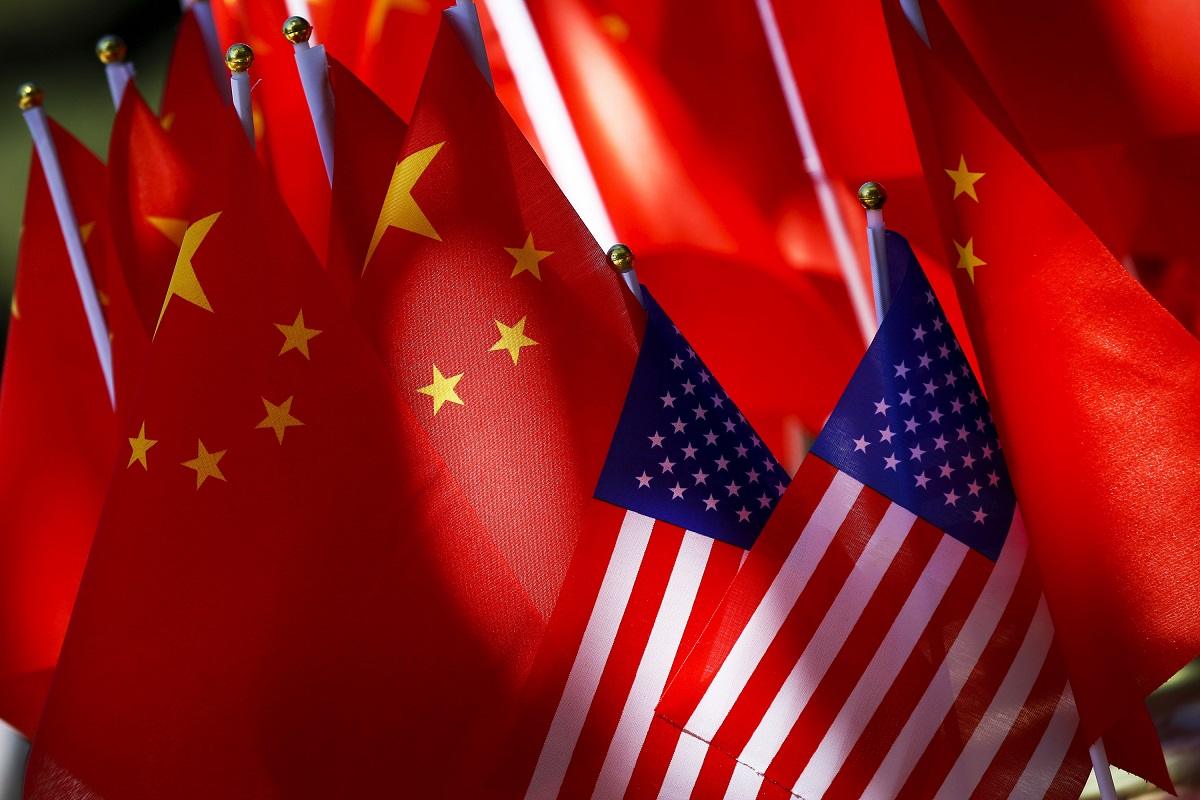 12:28 JST, June 24, 2023
Four Chinese companies and eight of their employees have been indicted on charges they sold key chemicals used by Mexican cartels to manufacture fentanyl, federal authorities announced Friday, signaling increased law enforcement scrutiny of China's role in the U.S. overdose crisis.
The Justice Department billed the indictments as the first prosecutions targeting Chinese chemical companies over the sales of so-called precursor chemicals, which can be turned into fentanyl in clandestine Mexican labs, then smuggled into the United States to deadly effect.
Attorney General Merrick Garland urged the Chinese government to crack down on shady chemical companies allegedly supplying the Sinaloa cartel with precursor chemicals.
Unlike earlier criminal cases involving China-based chemical suppliers where suspects remained at-large, two defendants – Qingzhou Wang, 35, and Yiyi Chen, 31 – were taken into custody earlier this month while meeting in Fiji with a source secretly cooperating with U.S. agents. They have since been extradited to the United States, according to their indictment.
"They're in American handcuffs and they're going to face justice in an American courtroom," Damian Williams, the U.S. attorney for the Southern District of New York, said at a news conference on Friday.
In all, the Drug Enforcement Administration seized more than 200 kilograms in precursor chemicals sent to the United States, enough to manufacture 50 kilograms of fentanyl, officials said.
A Chinese Embassy spokesman on Friday night condemned the indictments, calling them a "well-planned entrapment operation" that would "create more obstacles for China-US counternarcotics cooperation." Liu Pengyu said the United States was "attempting to shift the blame" and that it "is the root cause of its own drug problems."
The pressure on China to crack down on its role in the fentanyl trade comes amid increasingly strained relations between the United States and its global rival. This month, Secretary of State Antony Blinken traveled to Beijing to meet with Chinese President Xi Jinping about a host of issues, including the possibility of reopening military communications, climate change and curbing North Korea's nuclear program. Blinken said China also agreed to explore setting up a "working group or joint effort" aimed at clamping down on the flow of precursor chemicals.
China has largely downplayed its role in the global fentanyl supply chain, although it has occasionally cooperated with U.S. law enforcement, restricting fentanyl-related substances in 2019 and convicting a ring of fentanyl suppliers because of intelligence from the DEA. But last year, the Chinese stopped cooperating after then-House Speaker Nancy Pelosi (D-Calif.) visited Taiwan.
The Chinese Embassy did not immediately respond to a request for comment on Friday.
Experts believe small and mid-level players in China's massive chemical and pharmaceutical industry are to blame for exporting precursor chemicals. Justice Department officials on Friday said the indicted companies added "masking molecules" to the precursors, changing their chemical signatures to make it harder for them to be detected while being shipped, and offering instructions for traffickers on how to remove the molecules to manufacture fentanyl.
"These defendants gave their customers the raw materials and the scientific know-how to make fentanyl," Deputy Attorney General Lisa O. Monaco said. "And they knew exactly who they were working with."
The three indictments filed in New York were unsealed two months after the Justice Department announced sweeping criminal cases against top leaders of the Sinaloa cartel, plus four Chinese nationals accused of brokering deals for the chemicals. None of them has been taken into U.S. custody.
Curbing the flow of fentanyl across the southern border has become a top priority for the Biden administration, which announced Thursday it would be extending a campaign to interdict drug shipments and arrest smugglers. Lawmakers from both parties have urged action as the U.S. overdose death toll continues to exceed 100,000 each year.
Past indictments of Chinese nationals involved in shipping drugs have yielded few actual arrests in the United States. But in the latest case, federal investigators managed to take the two into custody because of an undercover investigation that involved encrypted messaging, payments in cryptocurrency, and secret meetings in Thailand and Fiji, according to the indictment.
The target was a company named Hubei Amarvel Biotech, of Wuhan, which according to the indictment "blatantly advertised" its precursor chemicals on websites, targeting cartel clients with claims of "Mexico hot sale" and "100% stealth shipping." The indictment alleges the company used Facebook and its webpage to advertise, posting photos showing documentation it sent product to the Mexican state of Culiacan – the home base of the Sinaloa cartel – and touted deceptive packaging such as dog food, nuts and motor oil to hide the chemicals.
Over an eight-month span, the company shipped fentanyl precursor chemicals, despite its employees knowing the chemicals would be made into the deadly synthetic opioid, according to prosecutors.
A DEA source, posing as a Mexican fentanyl trafficker, communicated with an employee known as Er Yang via an encrypted messaging app, even writing "You know I making fentanyl" and "is not safe." Yang allegedly replied "i know" and insisted the source would be "happy with our product" and would be "able to synthesize fentanyl," the indictment.
In late 2022 and early 2023, Yang arranged the shipments to New York City of two packages of precursors, both of which were recovered by federal agents, according to the indictment. Wang, her boss, and Chen, a marketing manager, later traveled to Bangkok to meet with the source and another supposed drug trafficker, who was also working with the DEA. Pressed about making a less deadly formula, Wang allegedly told them "we have a lot of customers in America and Mexico and they know how to produce the method," according to the indictment.
The company executives told the undercover agents they were prepared to supply three tons of fentanyl precursor chemicals each month, prosecutors said. Wang and Chen were arrested on June 8 in Fiji after traveling to meet with one of the sources. They were charged with federal counts related to fentanyl trafficking, importing precursor chemicals and conspiracy to commit money laundering. Yang remains at large, the indictment said.
Add TheJapanNews to your Google News feed.