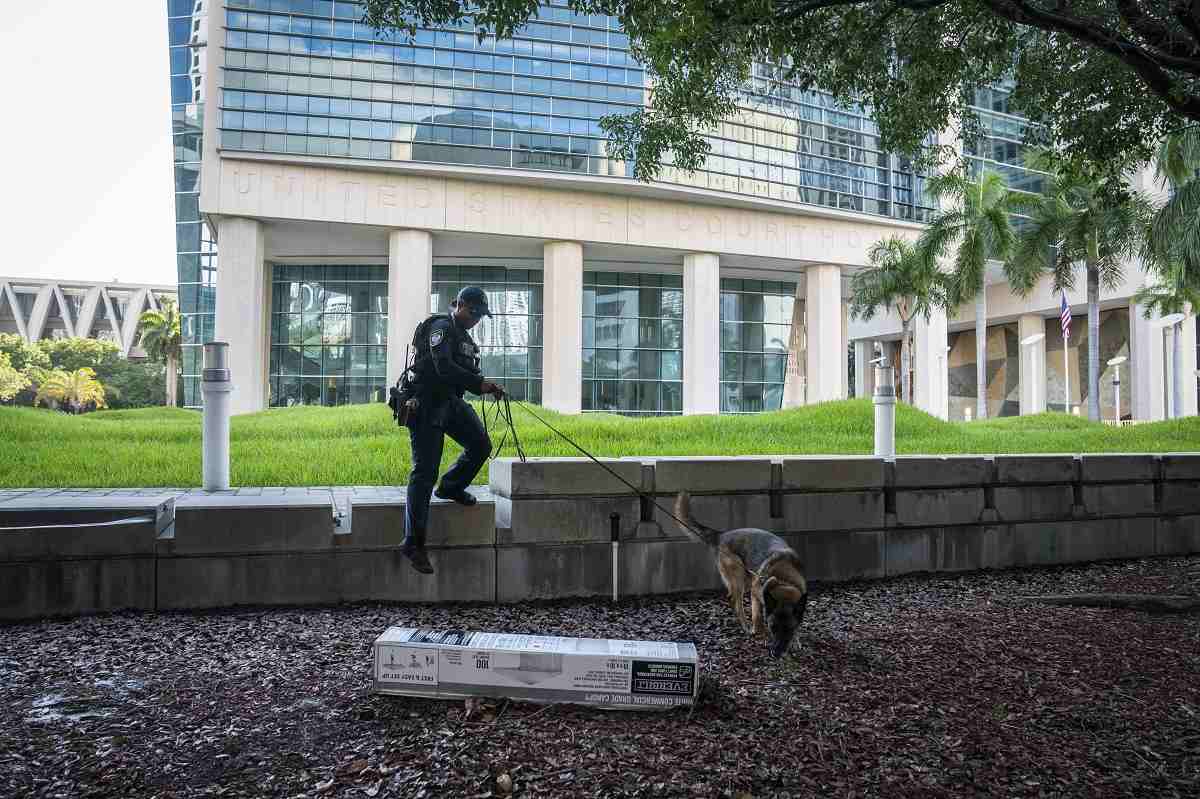 14:11 JST, June 12, 2023
KHERSON, Ukraine – Oleh Hryhorak lay on the floor of his friend's house, his bloodied leg shattered by shrapnel from a Russian mortar, when the floodwaters began to surround him.
As he applied pressure to his leg, the water, unleashed by a catastrophic dam collapse, was rising. With the little strength he had left, Hryhorak, a 38-year-old security guard, hoisted himself onto a couch, fearing he would bleed to death or drown.
"I was trying to keep myself conscious because I wanted to live," Hryhorak said.
This is the misery of life in Kherson, a riverfront community in southern Ukraine where thousands of residents like Hryhorak have faced one calamity after another. Their homes, already on a deadly front line, are now suddenly underwater.
Kherson was invaded by Russians and occupied for months. A billboard, echoing a sentiment of Russian President Vladimir Putin, once read: "Russia is here forever." In November, the city was the first regional capital liberated by Kyiv's forces, becoming a symbol of resistance. But once Ukraine refused to surrender Kherson, Putin seemed determined to destroy it.
Russian bombing attacks have left hundreds of people here dead or injured. Now, after months under fire, the city has been devastated by the flood, with thousands evacuated, the Dnieper River polluted with at least 150 tons of oil, and the Kakhovka Reservoir, a critical water source, lost to an entire region heavily dependent on agriculture.
After failing to conquer Kyiv, the capital, and losing territory throughout last fall, Putin has sought to bludgeon Ukraine into submission with seemingly little concern to what might be obliterated in the process.
He has destroyed entire cities, none worse than Bakhmut in the eastern Donetsk region. Putin has sought to wipe out the country's infrastructure with airstrikes and has stepped up the missile attacks in recent weeks, leaving Kyiv residents sleepless.
And while the cause of the dam's collapse is still undetermined, Kherson residents say it is clear: Putin is punishing their city – and their country – for refusing to bow to Russian domination.
"Russia is using a tactic of scorched land," said Serhii Kindra, a Kherson resident and former emcee whose 13-year-old son was killed by a cluster bomb in November, just days after they celebrated the liberation of their city. The boy was one of 265 people killed since Kherson's liberation, six of them children. The father said he knows dozens of those who have died – four people on his street alone.
Moscow's message to Ukraine, Kindra said, is this: "If it's not for us, then nobody will have this land."
Tymofiy Mylovanov, a Ukrainian economist, said that while the dam's collapse was shocking, it was not surprising to him and to many Ukrainians who have no doubt that Russia is culpable.
"They are very spiteful, and if they can't keep territory then they want to destroy it," Mylovanov said. "They terrorize people until people give up."
Moscow has denied destroying the dam and has blamed Ukraine.
Ukraine has hardly given up. Last week, its military opened a long-anticipated counteroffensive, seeking to oust the Russian invaders once and for all.
One theory is that Russian soldiers destroyed the dam and an adjacent hydroelectric plant, fearing the Ukrainians, armed with Western weapons and newly trained in NATO tactics, would attack from across the river.
"This is intimidation that smells of desperation," said Timothy Snyder, a Ukraine historian at Yale University who is also involved in securing aid for the country. "It's obviously not something you would do if you thought you would be controlling this territory anytime soon."
Oleksandra Matviichuk, a human rights lawyer in Kyiv who was a winner of last year's Nobel Peace Prize, described the destruction of the Kakhovka dam as a "new stage of Russian war crimes," another example, she said, of Moscow's attempts to "break Ukraine by inflicting immense pain on civilians."
In Kherson region, many communities remain underwater. In Ukrainian-controlled areas, more than 3,000 people have been evacuated. Groups of volunteers have poured in to help evacuate residents, or bring medicine and food – knowing that they are risking their lives.
At least seven people have been killed by Russian attacks during evacuation efforts, according to local officials.
Days earlier, as the waters began to rise in his neighborhood, Kindra walked closer to the riverfront to see the devastation firsthand. He stood just down the road from where he had been driving with his son, Matvii, when a bomb exploded near the Antonovsky Bridge and sent shrapnel raining down.
His 10-year-old son was also in the car and later developed a stutter from the shock, he said. Kindra is still recovering from surgery on his eye and injuries to his knuckles. Everywhere he goes, he said, he carries a piece of bronze shrapnel that was lodged in his car that day, feeling the pain of its sharp edges as a reminder of the fury that also motivates him to move forward.
After Matvii's death, he sent his wife and son to live outside the city. But he said he felt the need to stay and volunteer, delivering bread to disabled residents. The latest devastation has only deepened that resolve for him and many other Kherson residents.
His son is buried in Kherson – another reason he said he will never leave this place.
"It keeps me rooted here," he said. "It reminds me this is never going to be Russian land. This is our land. Our people are here."
But on Saturday, even as the waters began to recede, there was no way for Kindra to reach the cemetery. One road was blocked off because of flooding, the other because of recent shelling.
In the dry parts of the city on Saturday, the cascading crises were hardly evident. A man played an accordion outside a packed supermarket. Friends sipped lattes on cafe patios.
But across the city and nearby region, thousands of families were in limbo – waiting to return to their flooded homes, waiting to rescue animals in apartment buildings that have become islands or waiting to get a phone call from trapped, elderly relatives.
Svitlana Noskova, 49, cried as she held her Yorkie and waited in line for humanitarian aid on Saturday.
She had left her apartment as the water started to rise and planned to go back to rescue her elderly mother. But by the time they tried to return, the apartment building was no longer accessible. She was staying with a relative in the city, but worried about her 70-year-old mother, who is still recovering from a stroke and stayed behind in her fourth-floor apartment in the same building. Noskova feared she would soon lose contact. Her mother's phone was dying, and there was no electricity.
"We don't know what's going to happen next," Noskova said. "We don't know if we're going to be able to return to our homes or how soon."
On Sunday, Katia Lysenko, 40, wearing flip-flops, stepped into the rubber dinghy that has become her only way to reach her flooded home – and to feed the two cats that she left behind. Carrying an umbrella, she knew she was taking a risk even by getting on the boat. She had heard explosions close by a day earlier.
The boat carried her through the flooded street until she reached her building's entrance. Then she waded into the brown polluted water in her bare feet, and walked up the steps to her neighbor's second-floor apartment.
The day the water began to reach those steps, she and her husband rushed to carry all of their valuable furniture – their washing machine, refrigerator, her daughter's purple dollhouse – up to their neighbor's apartment. The murky floodwaters in her first-floor apartment had reached her knees, destroying her floors, wallpaper and whatever could not be moved.
"It's hard to see your city you were born in, you lived your whole life in, be destroyed," she said.
But she also said can't imagine ever leaving.
Neither can Hryhorak, the security guard who spent a desperate night on the couch but was found in the morning by friends who rescued him. He lay in a hospital bed, with a metal rod stabilizing his broken leg. His birthday was a day earlier, he said.
He had grown up here, endured months of Russian occupation here. He had survived an attack and a flood, but he had no plans to leave. "I don't want to go anywhere else," he said.
Add TheJapanNews to your Google News feed.