Robert Hanssen, Convicted of Spying on U.S. for Moscow, Dies in Prison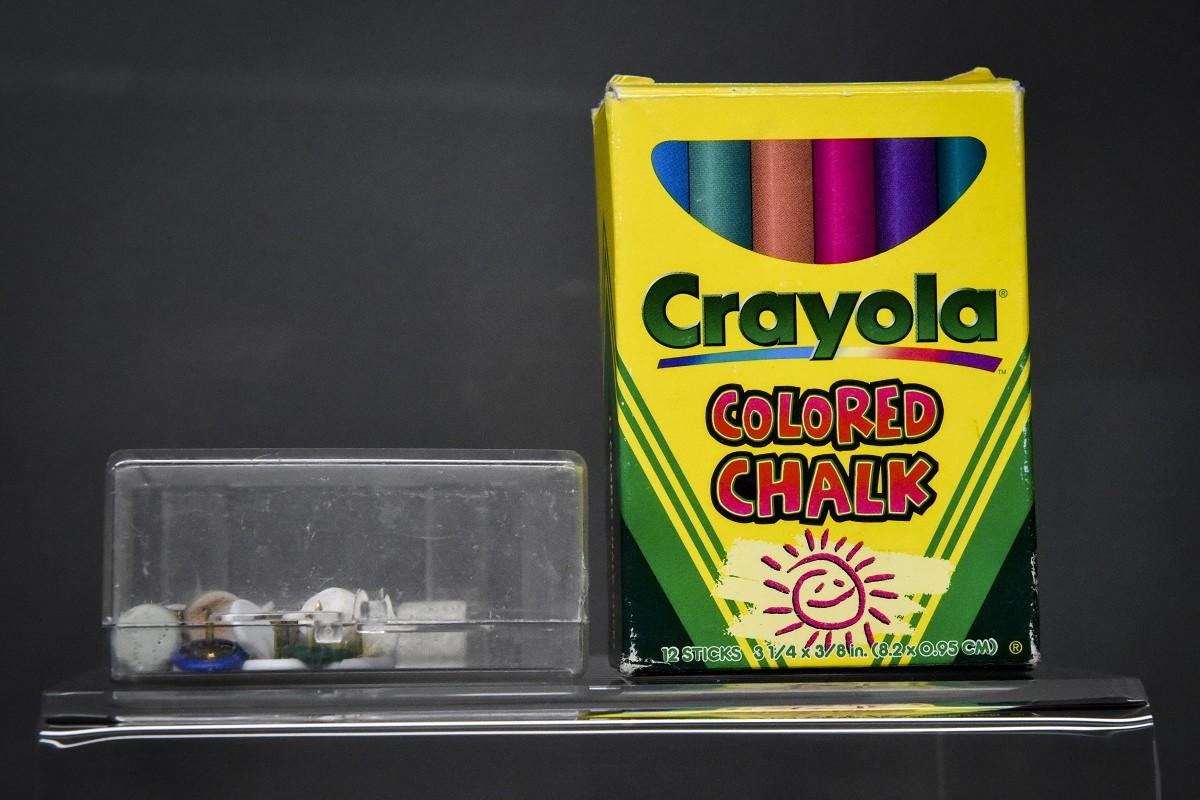 15:09 JST, June 6, 2023
Robert Hanssen, a turncoat American spy whose leaks to Moscow the FBI dubbed "possibly the worst intelligence disaster in U.S. history," was found dead in prison Monday.
Hanssen, 79, was found unresponsive at the supermax prison in Florence, Colo., about 6:55 a.m., according to the Justice Department. Medical staff tried and failed to save Hanssen, a news release stated.
The former FBI agent was sentenced to life in prison for espionage in 2002. His actions were so damaging that two decades later, the FBI has a webpage explaining what Hanssen did and how the agency uncovered his ruse.
Hanssen was arrested in February 2001 for spying on behalf of Russia and the former Soviet Union, according to the FBI. He used the alias "Ramon Garcia" with his Russian handlers, with whom he exchanged highly classified national security information for $1.4 million in cash and diamonds.
Eric O'Neill, an FBI agent who helped bring down Hanssen, told The Washington Post on Monday that he was still processing the death of a man who has defined so much of his life and career. When asked why he believed Hanssen betrayed his country, O'Neill said the man was a patriot but also a disgruntled employee who wanted to be a field agent instead of an analyst.
"He wanted to be James Bond, and he thought they'd made him a librarian," O'Neill said.
The federal government established the Commission for the Review of FBI Security Programs in the wake of the scandal. In its review of security programs published in March 2002, the commission described Hanssen's espionage as "possibly the worst intelligence disaster in U.S. history."
A 2007 report from the Justice Department's Office of the Inspector General traced the start of Hanssen's espionage activities to 1979, about three years after he joined the FBI.
"Hanssen compromised some of this nation's most important intelligence and military secrets, including the identities of dozens of human sources, at least three of whom were executed," according to the report. "Hanssen gave the KGB thousands of pages of highly classified documents and dozens of computer disks detailing U.S. strategies in the event of nuclear war, major developments in military weapons technologies, information on active espionage cases, and many other aspects of the U.S. Intelligence Community's Soviet counterintelligence program."
Hanssen faced the death penalty when he was arrested thanks to another turncoat.
Aldrich Ames had been spying for the Russians since 1985 and revealed the names of at least 10 agents supplying information to the United States. After being arrested in 1994, Ames cut a deal to plead guilty to espionage and lay out what he had done in exchange for a more lenient sentence for his wife, Rosario, who served five years because she knew about the scheme and used the money.
After Ames – whose actions are believed to have led to the deaths of at least 10 Russians recalled to Moscow – the espionage law was changed to allow for execution, The Post reported in 2019.
Even with Ames' arrest, the FBI and CIA knew there was still a mole sharing information with the Russians. After much investigation, the FBI and CIA acquired a Russian document that indicated Hanssen was working for Moscow.
He was close to retirement, so the FBI worked fast.
At the time, Hanssen was serving as a detailee to the Office of Foreign Missions at the Department of State. So the FBI created a bogus assignment for Hanssen to become a special assistant for a technology project to get him back to headquarters. In January 2001, he moved into a small office secretly outfitted with surveillance cameras and microphones.
A month later, according to the FBI, there were about 300 personnel tasked to the investigation. Hanssen was watched from the moment he left his house in Fairfax, Va., to the time he returned.
Despite being tech-savvy, he used decidedly old-school ways of communicating with his Russian handlers.
The FBI's artifacts department still has pieces of white chalk and thumbtacks that Hanssen used to communicate about dead drops – leaving and receiving packages at prespecified locations – for his Russian handlers.
Investigators learned that Hanssen had planned to make a dead drop on Feb. 18, 2001, at a park near his Fairfax home.
The FBI described watching Hanssen park on a residential street and walk down a wooded path to a footbridge with the classified materials wrapped in a plastic bag. Agents arrested Hanssen on his way back to his car.
His presence looms so large that the Fairfax Parks Department maintains a webpage about his arrest at Foxstone Park, where he left packages under a bridge. "The bridge was discovered to have been a site for several 'dead drops,' or exchanges of confidential information," according to the parks website.
There's much debate about why Hanssen started spying. But what is clear is that the financial pressures on the family man were great.
He was transferred to the Manhattan office of the FBI in 1985 as a way to advance his career, but New York is expensive – especially with six children.
He and his wife Bonnie sold their four-bedroom, 2.5-bath house in Fairfax County for $175,000, only to spend almost as much on a cramped three-bedroom, 1.5-bath ranch house about 90 minutes north of Manhattan, The Post reported in 2001.
Staff at the FBI's Manhattan office were leaving at a rate of seven per month, with most complaining they couldn't make a living wage, according to The Post. The assistant FBI director who headed the Manhattan office publicly warned that his agents were vulnerable to being enticed. Hanssen's salary was about $46,000, or about $132,000 today when adjusted for inflation.
Within nine days of joining the Manhattan office, Hanssen mailed the first of his letters to the KGB, the FBI has said. He offered stolen secret documents in return for $100,000.
Those who knew Hanssen described him as a frugal man, one who favored hamburgers for lunch and drove his family to Florida on vacation to visit their grandmother. The Post reported that, over the years, all six of the Hanssen children attended private schools affiliated with Opus Dei – a controversial international organization of Catholics with strict orthodox church doctrine. The tuitions ran about $10,000 a year.
In one of his first communications with his KGB handler, the FBI said Hanssen asked for payment in diamonds "as security to my children," according to The Post.
But his time as a traitor couldn't have been all about the money, according to those who knew him.
Many believe that Hanssen enjoyed the gamesmanship of outsmarting his employer, one of the most powerful spy agencies.
"It's not a story about gain. It's a story about game," David G. Major, a former FBI counterintelligence official who knew Hanssen for more than two decades and was once his boss, told The Post in 2001.
Hanssen was an unlikely ally of Russia. He was conservative – having attended antiabortion demonstrations and gun shows – and he also decried communism for being "godless." He was the only son of a Chicago police lieutenant who kept a crucifix on the wall behind his office desk.
John J. Hamre, a former deputy defense secretary, said in 2001 that Hanssen's letters to the KGB start businesslike and end sounding sycophantic.
"It sounds like a guy who was living further and further into this deception," Hamre said at the time, "and was starving for the attention he felt he deserved."
Add TheJapanNews to your Google News feed.