Russia Continues to Strike Kyiv; Ukrainian Counteroffensive Coming 'Soon,' Official Says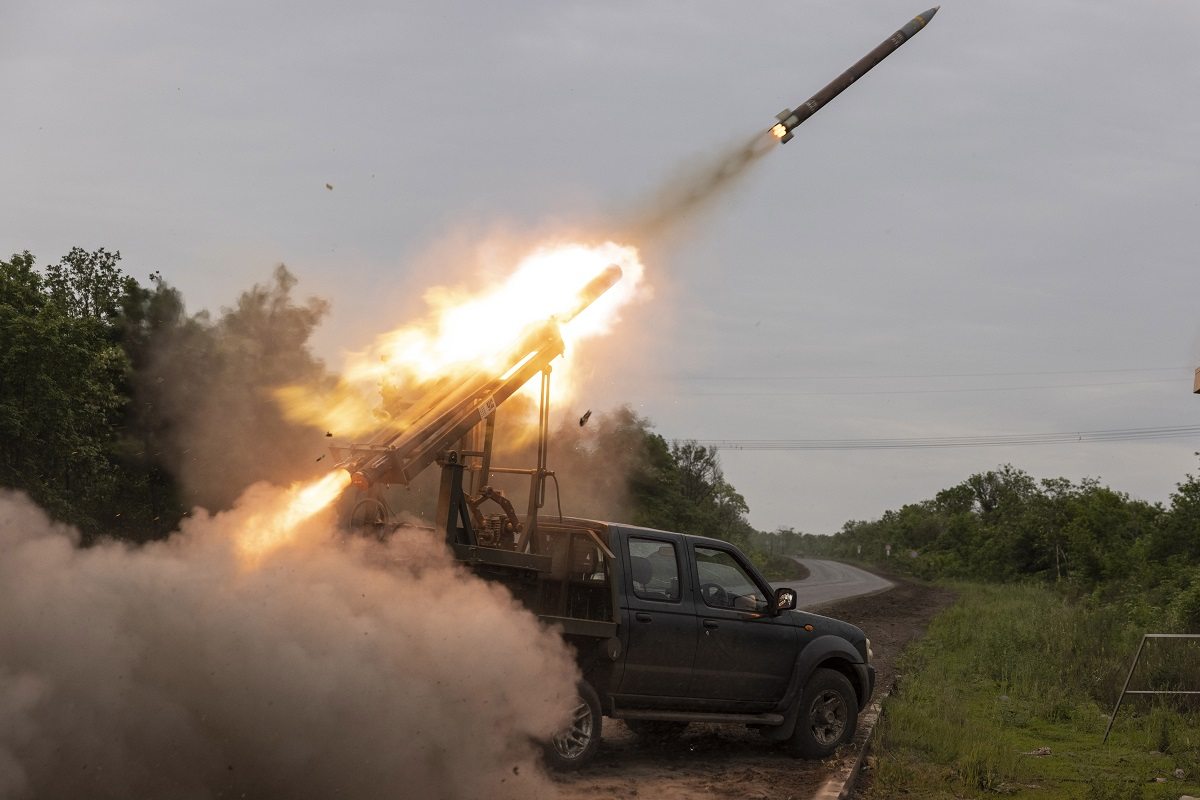 11:50 JST, May 30, 2023
KYIV, Ukraine – Explosions rang across the capital Monday as it suffered its 16th air attack this month and second in 12 hours. The Ukrainian air force described the raid as a ballistic missile attack and said air defenses had "destroyed everything."
At least one person was injured, Mayor Vitali Klitschko said. The Kyiv city administration said more than 41,000 people took refuge in subway stations during the day.
Kostiantyn Vashchenko, Ukrainian state secretary for defense, linked the attack to a long-awaited Ukrainian counteroffensive that he said could begin within days. "Russia clearly understands our readiness for an offensive," he said during a security forum in Bratislava, Slovakia.
Here's the latest on the war and its ripple effects across the globe.
Key developments
– Monday's attacks come a day after Russia dispatched a record number of drones – 54 in total, according to Ukrainian authorities – aimed mostly at the capital. "With these constant attacks, the enemy seeks to keep the civilian population in deep psychological tension," Serhiy Popko, the head of Kyiv's military administration, said Monday.
– U.S. Secretary of State Antony Blinken begins a five-day visit to Sweden, Norway and Finland on Monday to discuss support for Ukraine, among other matters, the State Department said. He will also attend a gathering of NATO foreign ministers in Oslo.
– Ukrainian President Volodymyr Zelensky announced plans over the weekend to implement sanctions against Iran for a 50-year period. Tehran has provided Moscow with hundreds of drones that have been used in attacks on Ukraine.
– New sanctions from Ukraine would apply commercial, financial and technological restrictions on Iranian citizens, according to draft legislation shared Sunday by Andriy Yermak, head of the presidential office. Iranian flights and the transit of resources through Ukraine would be terminated, and Iranian citizens would be prohibited from withdrawing money from Ukraine.
Global impact
– Ukraine congratulated Turkish President Recep Tayyip Erdogan on his reelection. "We look forward to a broader strategic partnership for the benefit of our peoples and a safer future for humanity," Zelensky's office said. Erdogan has acted as a mediator between Russia and the West during the war in Ukraine and helped broker a crucial grain export deal. But he has also slowed the expansion of NATO.
– A senior Belarusian official said his country had no alternative but to allow Russia to deploy tactical nuclear weapons there as a means of "strategic deterrence" against the West crossing any "red lines" in the conflict in Ukraine, Reuters reported. Russia and Belarus agreed to the deal last week.
– Ukrainian tennis star Marta Kostyuk was booed at the French Open after refusing to shake hands with Belarusian player Aryna Sabalenka. While Belarus is an ally of Russia, Sabalenka has repeatedly said "no one supports war," and "if we could stop it, we would." Sabalenka said Kostyuk, who lost the game on Sunday, "didn't deserve to leave the court that way," while Kostyuk said those who jeered at her "should be embarrassed."
– South Africa's president has appointed an independent panel to look into U.S. allegations that a Russian ship docked at the country's largest naval base, near Cape Town, in December and took aboard weapons. South Africa has previously denied that it made any arms trade with Russia. President Cyril Ramaphosa said Sunday that he decided to launch the inquiry because of the impact on South Africa's international relations.
Battleground updates
– The drone strikes launched by Russian forces Saturday night was the largest since the start of the war, with most of the Iranian-made drones targeting Kyiv, according to analysts at the Institute for the Study of War. This strategy of striking the capital rather than military targets is limiting Russia's ability "to meaningfully degrade Ukrainian offensive capabilities for the upcoming counteroffensive," the Washington-based think tank said.
Add TheJapanNews to your Google News feed.