Texas Welcomed Elon Musk. Now His Rural Neighbors Aren't So Sure.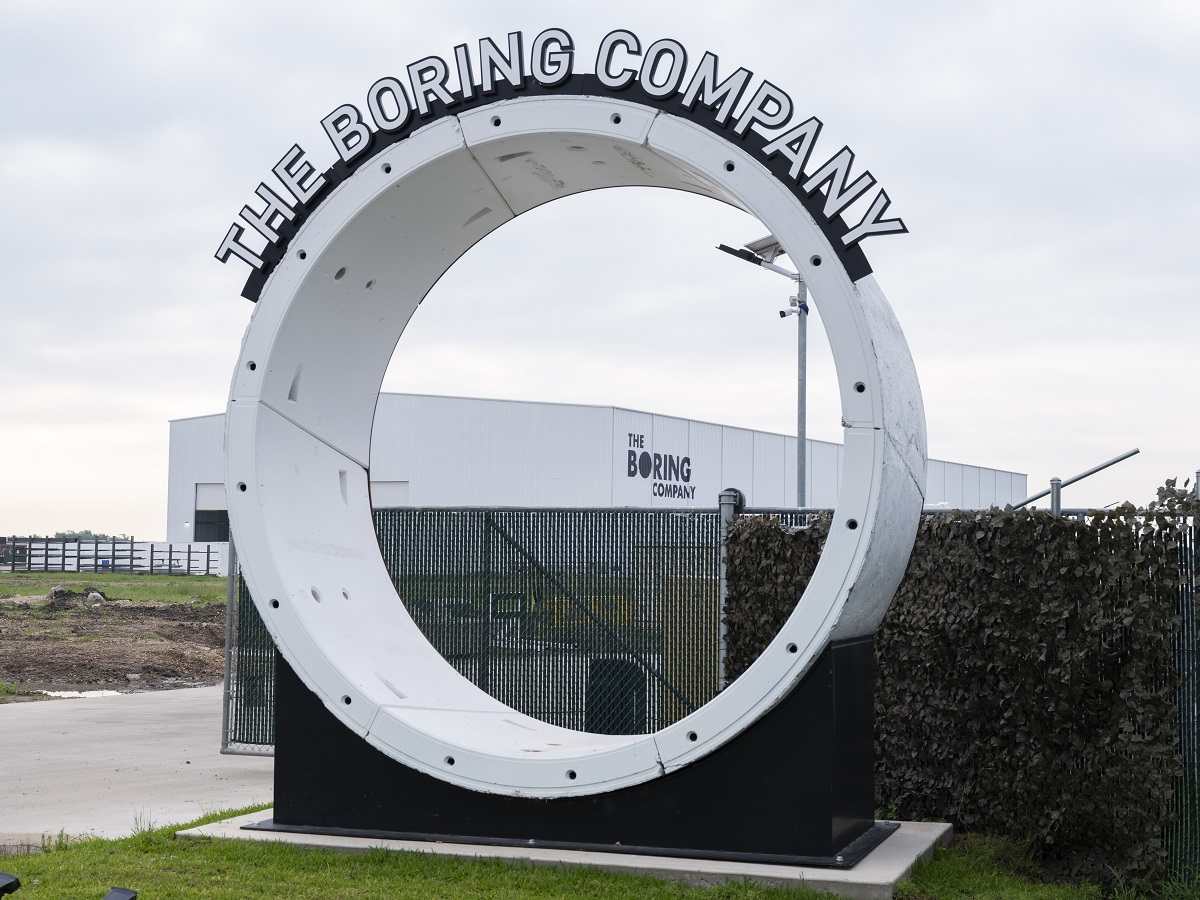 11:55 JST, May 29, 2023
BASTROP COUNTY, Texas – Chap Ambrose has always been a fan of Elon Musk. He spent $100 to join the waiting list for Tesla's first pickup in 2019 and bought internet service from Musk's satellite provider.
But then the billionaire's companies moved in next door to the computer programmer, who works from his rural, hilltop home.
Two years later, massive construction sites and large white warehouses have taken over the green pastures where cattle used to graze. Semis barrel up and down the narrow country roads. And the companies – rocket manufacturer SpaceX and tunneling company Boring – are seeking state permission to dump treated wastewater into the nearby Colorado River.
"I just have no faith that the leadership there values the environment and these shared resources," said Ambrose, who leads a group of local residents pushing Musk's companies to slow down and address concerns about the environmental risks of the development. "I would say, I'm still a fan [of Elon], but I want him to do better here and be a good neighbor."
The backlash in Bastrop, a largely rural county 30 minutes east of Austin, shows the dust Musk is kicking up as he builds a new empire in Texas. His companies are spending billions of dollars on campuses across the state, from SpaceX's rocket launchpad on the Gulf of Mexico to a giant Tesla factory in Austin producing 5,000 Model Ys a week.
Earlier this month, Texas Gov. Greg Abbott (R) praised the billionaire as the two broke ground on a lithium refinery Tesla is building near Corpus Christi to bolster the company's supply of batteries for electric vehicles. "There is no greater entrepreneur in the entire world than Elon Musk," the governor said.
Standing in front of a Cybertruck decorated with U.S. and Texas flags, Musk thanked the state for supporting him and helping him move fast.
"That's how we do things," said Musk, who commandeered the spotlight last week for hosting a Twitter Spaces discussion with Florida Gov. Ron DeSantis (R), who announced his presidential bid.
Even as he wins accolades for bringing thousands of jobs and high-tech industries to Texas, cementing his status as a powerhouse in the state, Musk is also weathering a barrage of complaints from critics and regulators who say he's moving too fast.
Last month, after a SpaceX rocket exploded over the Gulf of Mexico minutes after liftoff, the Federal Aviation Administration grounded the company's launch program, saying SpaceX had to "perform analyses to ensure that the public was not exposed to unacceptable risks." The U.S. Fish and Wildlife Service said the explosion sent "numerous large concrete chunks, stainless steel sheets, metal and other objects" flying over the area, along with a cloud of pulverized concrete that deposited material nearly seven miles from the launch site.
In a lawsuit against the FAA, wildlife groups said the SpaceX program posed serious environmental harms to the region.
And Musk's moves in Texas come as his takeover of Twitter has made him a more polarizing figure on the national stage. His erratic management of the social media company and his embrace of some conspiracy theories have sparked a digital storm in recent months.
"I'll say what I want to say, and if the consequence of that is losing money, so be it," Musk told CNBC in an interview after Tesla's May 16 shareholder meeting in Austin.
He and his companies didn't respond to requests for comment for this article.
"He is incredibly bright, he's been incredibly successful, and he's done things that are extremely hard," Maurice Schweitzer, a management professor at the University of Pennsylvania's Wharton School, said of Musk. But that success, he added, has "caused him some conceit where he feels entitled and he feels a sense of being special in a way that's caused him to overextend himself."
Signs of Musk's move-fast ethos have mounted in Bastrop County. The Texas Commission on Environmental Quality has hit the Musk building sites with several violations over poor erosion controls and other matters. Texas's transportation department reprimanded Boring for building an unpermitted driveway that it said posed traffic-safety concerns, and Bastrop County issued a violation over unauthorized wastewater holding tanks.
"Regarding the Boring Company, we have been regularly hounded by their staff and consultants to expedite and approve permit applications that are incomplete and not in compliance" with regulations, the county's then-director of engineering and development, Robert Pugh, wrote in an email to a colleague last summer.
Ambrose and his wife, Maura Ambrose, first learned about their new neighbors in May 2021, when Maura saw young men "in skinny jeans and Converse" walking around the fields. At first they told her only that they were from Pflugerville, an Austin suburb. When pressed, they said were with Boring, which aims to dig large tunnels under cities to alleviate traffic congestion.
Chap Ambrose walked over to introduce himself and helped push the workers' port-a-potties through the gate. When he asked to see their development plans, they suggested he might need to sign a nondisclosure agreement (NDA) first, Ambrose recalls. Another neighbor, Steve Hipe, owner of Hope Valley Tree Farm, said Boring employees also asked him to sign an NDA when he visited to discuss a tree sale. He declined, and they bought his trees anyway.
In 2022, Boring started construction of a large warehouse and other buildings designed to manufacture and test tunnel-boring equipment. Not long after, SpaceX began constructing a massive building across the road.
The work was "24/7 . . . spotlights all night," Maura Ambrose said.
Mobile homes for workers appeared at the Boring site, along with a pool and a clubhouse, and the company submitted plans to the county to build a Montessori school, public records show. It also filed plans to construct 110 homes on a nearby plot of land, in what the Wall Street Journal reported was a grand project to build a company town for Musk's employees.
Before long, complaints started rolling in from regulators. In February 2022, Bastrop County notified Boring that it was operating an unpermitted septic system and gave it 60 days to fix the problem, public records show. More than two months later the unauthorized system was still in operation, county officials said in a May 17 notice of violation.
In September 2021, the Texas Department of Transportation discovered that Boring had built an unpermitted driveway into its site, in a location that increased the odds of traffic accidents, according to agency emails received through a public records request. Months later, the problem remained.
Agency officials "have been clear that their unapproved driveway poses a hazard to the public. The Bastrop Area Office has been clear on what is required to mitigate this hazard. The Boring Company has objected to some of these mitigation actions," Miguel Arellano, a transportation department employee, wrote in an April 21, 2022, email to colleagues.
Alarmed by the speed and scale of the building, Ambrose began flying his drone over the construction sites to capture images and posted updates to social media and a website he started, Keep Bastrop Boring, which he advertised on a local billboard.
He shared videos of workers digging tunnels under the road to connect the Boring and SpaceX sites and submitted a complaint to the Texas Commission on Environmental Quality (TCEQ) over the excavated dirt, which he worried could be contaminated with chemicals.
He posted footage of a work crew bulldozing trees and submitted a complaint about SpaceX to the TCEQ after filming a hose pumping water from the construction site into a roadside ditch. The TCEQ issued a violation over the discharge of the "sediment-laden water."
Skip Connett, an organic farmer in the area, said the Musk projects are only part of a development boom that is threatening the environment, as Austin's eastward sprawl and other industrial projects increase truck traffic and pollution.
"Between Elon Musk coming in here and all the sand and gravel mines . . . suddenly this bucolic, pastoral prime farmland is now more than a thousand acres of an industrial site," Connett said. "There's no zoning, there are no rules. It's the Wild West."
Mel Hamner, a Bastrop County commissioner, said the growth is "more than this county was ready to handle," but added that officials lack broad powers to influence it.
"This is Texas. This is called property rights," Hamner said. "If you own the property and you stay within the state laws, you can pretty much do what you want."
In September, state authorities notified Chap Ambrose that Boring had applied for a permit to treat wastewater from the site and discharge it onto its own land or into the Colorado River. Ambrose worried that the plan could contaminate the region's water supply and asked his state senator to convene a public hearing, which happened in March.
Several hundred people turned up, exceeding the meeting room capacity at the local Hampton Inn. TCEQ officials attended to answer questions. Boring sent an environmental consultant, Rajiv Patel, to speak but not any of its own executives.
A TCEQ lawyer said the agency had preliminarily decided that the permit would meet "statutory and regulatory requirements." But residents and environmentalists in the audience were uneasy.
Connie Schroeder, mayor of the city of Bastrop, urged the company to treat its wastewater at the city's new plant instead. "We all know that's what's best for the Colorado," she said. Patel said Boring aimed to do that in the long run, but that a connection to the city plant didn't yet exist.
Amy Weir, a local property owner, said Musk's companies have "no doubt done amazing things," but that there was no need for them to "reinvent wastewater treatment" when the city was ready to handle the job. The penalties for violating the permit were far too low, she added. "The owner of these companies spent $44 billion on Twitter, and it had no impact on his ability to continue to build these businesses," she said.
Ambrose took the mic and criticized Boring for rushing ahead without a connection to the city treatment plant and for declining to answer questions at the hearing. "The leadership team is absent. And they are playing games. And we're not," he said.
Judah Ross, a Bastrop real estate agent, said afterward that he went into the meeting feeling neutral about the issue but left opposed because he found the Boring consultant's answers "evasive."
Musk, he said, is building products that are "changing the world."
"I love Elon, and we need more industry here," Ross said. "I just don't want him to dump his poop in the river."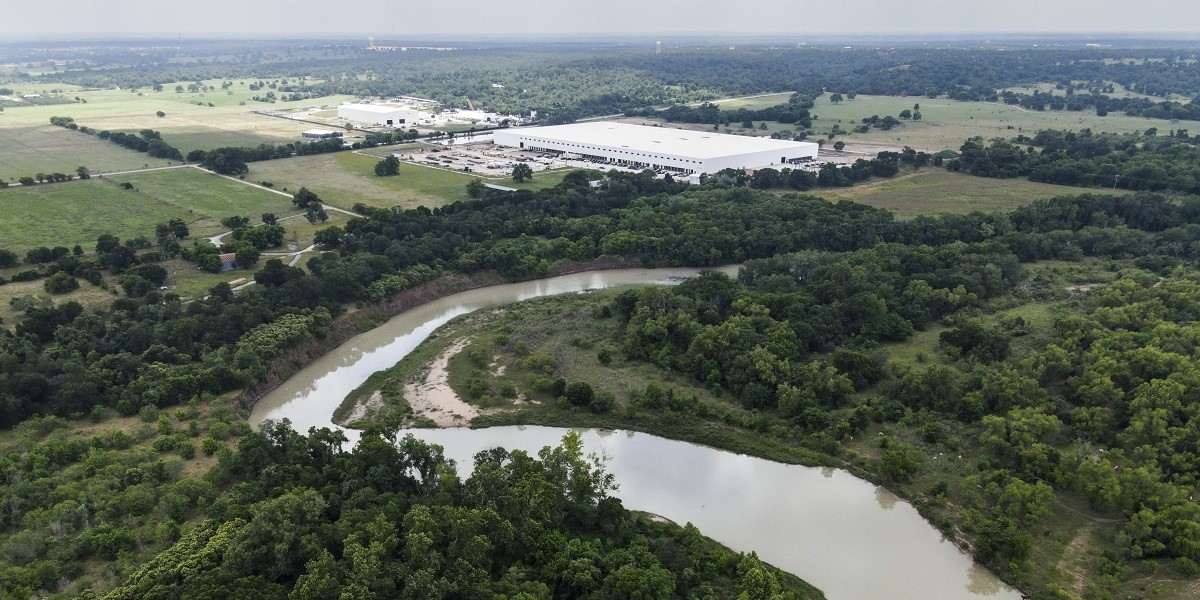 Add TheJapanNews to your Google News feed.