She Didn't Expect to Get Melanoma. Why Black People Need Sunscreen.
16:52 JST, May 28, 2023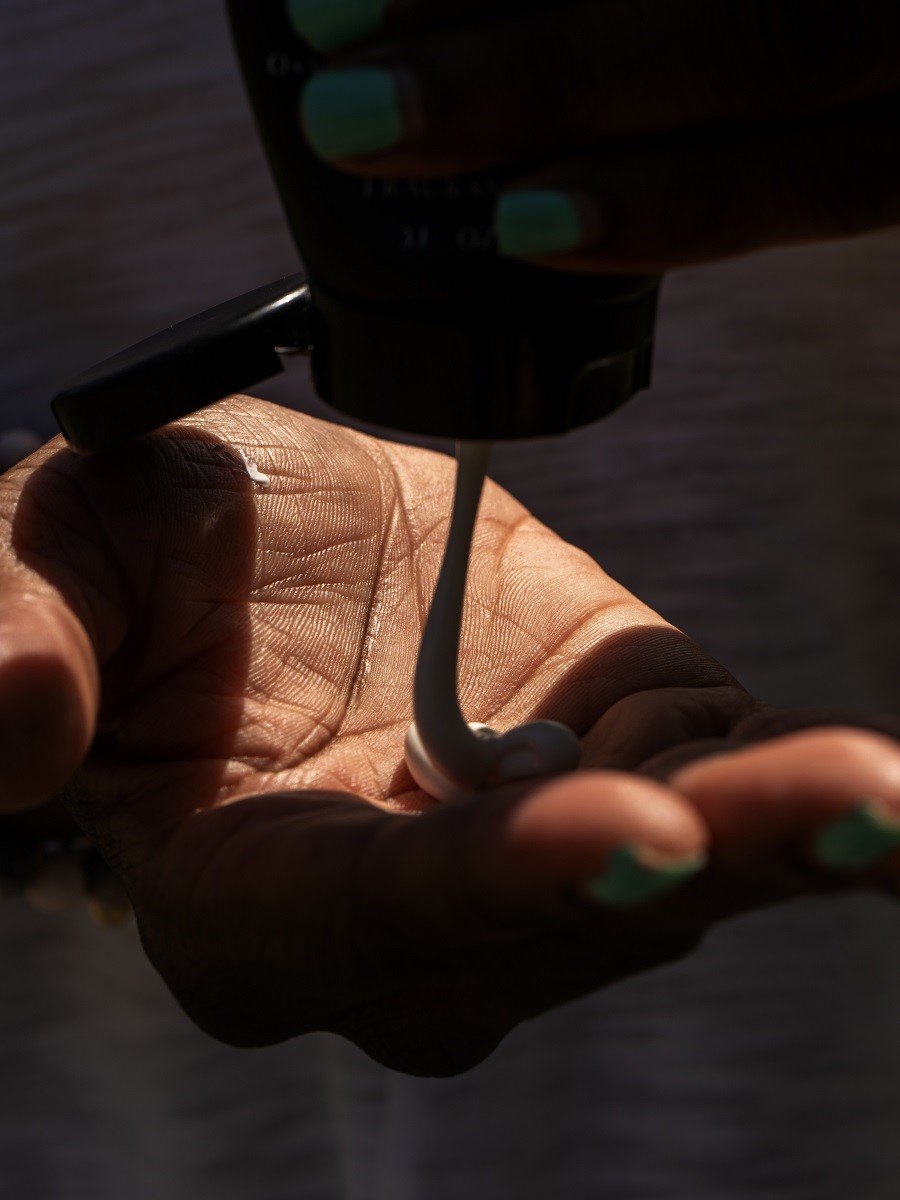 Growing up in Hackensack, N.J., Jacqueline Smith spent plenty of time outdoors, including going to the beach with her family.
Smith's parents never wore sunscreen. So, neither did she. Smith knew she faced the risk of sunburn – maybe even skin cancer – but she didn't think it could happen to her, as a Black woman.
Then, in 2003, she found a lump under her bikini line.
After months of doctor's appointments, where her concerns were shrugged off by medical professionals, Smith was eventually diagnosed with Stage 3 melanoma, which her physician told her was probably the result of sun exposure. She was only 22 years old.
Smith is somewhat of an outlier – only a small number of Americans with darker skin complexions are diagnosed each year with melanoma, the deadliest form of skin cancer, due to sun exposure.
But her story remains a cautionary one.
Americans with darker complexions still face a real risk from the sun, many dermatologists say, including a higher risk of death if they do get melanoma. Those same experts stress everyone should wear sunscreen to protect against forms of skin cancer and other harmful effects.
"The risk is less. However, it's not zero," said Henry Lim, a dermatologist at Henry Ford Health in Detroit and the former president of the American Academy of Dermatology. "The darker the skin tone the more protected they are from the side-effects of ultraviolet light, of sunlight."
New sunscreen advice for darker skin
In 2019, the American Academy of Dermatology formed a working group of experts to examine the existing research for sunscreen and skin cancer in people of color. Amy McMichael, a professor of dermatology at Wake Forest University School of Medicine, who leads the group, said the new recommendations, expected soon, will include advice that people with darker complexions use tinted mineral sunscreen with an SPF, or sun protection factor, of 30.
Mineral sunscreens physically block and reflect ultraviolet rays from the sun and contain one of two active ingredients, zinc oxide or titanium dioxide. Chemical sunscreens contain ingredients that absorb the sun's ultraviolet rays.
While many mineral sunscreens leave a visible white layer, tinted versions more closely match a person's complexion and the tint itself helps block more light, McMichael said.
"Every sunscreen is not created equally," McMichael said. "What we've found is that people of color get the best protection from using mineral sunscreen that's tinted."
From their start, sunscreen companies largely focused on fairer-skinned consumers, with marketing such as the well-known – and controversial – "Little Miss Coppertone" advertisements that launched in the early 1950s.
Now, the sunscreen industry is shifting to focus on a different consumer base. Some major brands have also begun to offer sunscreens for different complexions. Neutrogena launched a line of tinted-face sunscreens in December.
Shontay Lundy, the founder of Black Girl Sunscreen, is marketing to women of color who previously avoided using sunscreen because it left them appearing "ghostly with a white cast" or sometimes with a "purple tone," said Kennidy Holland, the firm's marketing manager.
"We choose to see people of color when, in the past, they've been historically written out of that sunscreen narrative," Holland said.
Black Girl Sunscreen, which launched in 2016, is a non-white residue sunscreen that dries clear. The company is actively combating the belief that "Black don't crack," under scorching pressure from the sun's harmful rays, Holland said.
A higher risk of dying from melanoma
About 1 in 100,000 Black Americans develops melanoma each year – the lowest of any race or ethnicity in the United States, according to the National Cancer Institute (NCI). This includes melanoma caused by sun exposure and a type of the cancer called acral lentiginous melanoma, which may partially be due to genetics. A third of melanoma cases in Black Americans are acral lentiginous melanoma, according to an analysis of 10 years of data from NCI.
But melanoma tends to be deadlier for Black people, who often are diagnosed at later stages. Black melanoma patients have the lowest rates of survival in the years after their diagnosis.
"There is this concern that even if, in African Americans, the rate of melanoma is low it is more deadly in that population," McMichael said. "Part of it is probably something we don't – as yet – understand about melanoma in people of color."
People with darker skin complexions may not be checking for signs of skin cancer, leading to a later diagnosis, McMichael said. Some dermatologists also point to systemic disparities in health care for Black Americans. And, acral lentiginous melanoma often appears under fingernails, on the palms of hands and on the soles of feet – parts of the body that don't typically see a lot of the sun.
Everyone, no matter their complexion, can get a sunburn, experts said. The pigmentation in someone's skin can provide some protection from the sun, but "it's not a lot," McMichael said. A darker skin tone will give someone a natural protection of "somewhere between" SPF 3 and 7.
Melanoma is not the only reason to protect skin from sun exposure, said Susan C. Taylor, vice chair for diversity, equity and inclusion in the department of dermatology at Penn Medicine.
Experts said sunscreen effectively defends against other types of skin cancer as well as sunburns, hyperpigmentation or discoloration and eventual signs of aging caused by the sun, such as wrinkling.
"As a dermatologist in practice for thirty-some years, my answer is yes, people with darker skin tones would benefit from wearing sunscreen," said Taylor, who has advised Beiersdorf, the maker of two sunscreens, Eucerin Sun and Coppertone SPF.
McMichael said people of color are at higher risk for photosensitive diseases, such as lupus, which can also flare up from sun exposure. People with certain skin conditions, or those taking medications for diabetes or hypertension, may be more sensitive to getting burned.
Some dermatologists, however, disagree with advising people with darker skin complexions to wear sunscreen. A 2020 review of 13 studies on sun exposure and melanoma concluded that in 11 of the studies there was "no association between UV exposure and melanoma in skin of color." But the researchers noted all of the studies "were of moderate to low quality."
"This notion that folks of color, specifically Black people, should be worried about skin cancer related to the sun is baloney. It's fake news. It's misinformation," said Ade Adamson, an assistant professor of internal medicine at the University of Texas at Austin's Dell Medical School who co-wrote the review. Many skin cancer organizations misinterpret the data, he added, and "make recommendations about folks of color" based on what is known for the population as a whole.
Others disagree. Karen Knudsen, the chief executive of the American Cancer Society, said that melanoma is associated with sun exposure irrespective of skin color.
"We wouldn't want anybody to think that if you don't have blond hair . . . that you know that you're not susceptible to skin cancer: Dark skin people do develop skin cancer. End of story," Knudsen said.
Nada Elbuluk, a clinical associate professor of dermatology at Keck School of Medicine at USC, said that until more rigorous, long-term research is completed, people should be careful in the sun.
"I don't think we're at a place in our knowledge base to say that using sunscreen or sun protection is not as relevant for people of color," said Elbuluk, who has consulted for Allegran, Beiersdorf and La Roche Posay, three skin-care companies that sell sunscreen.
The good news is the Earth's natural sunscreen – the ozone layer – is healing, according to the Environmental Protection Agency, reducing damaging amounts of ultraviolet radiation. In 1987, nearly 200 countries signed the Montreal Protocol, agreeing to phase out the use of chlorofluorocarbons and other ozone-depleting substances. The ozone layer, six to 30 miles above the Earth's surface, is expected to make a full recovery in the mid-2060s.
By signing the Montreal Protocol, the EPA estimated, the United States avoided 443 million skin cancer cases and 2.3 million skin cancer deaths in Americans born between 1890 and 2100.
"Without the Montreal Protocol, you would have had huge increases in rates of skin cancer for Americans," said Nancy Ackerman, the senior policy adviser in the Stratospheric Protection Division at the EPA. "Even though the ozone layer is recovering, we do still encourage people to protect their skin when they're outside."
Teaching sun protection habits
Three years after Smith's initial cancer diagnosis, the lump came back. She was sure it was melanoma again. And it was: Another Stage 3 lump. Her primary care provider told her it would be a miracle if she lived another five years.
"In some way, life really did end and I became a new person," Smith said.
After rounds of cancer treatment, Smith finished her doctoral program. She eventually moved to D.C. and is now the director of patient advocacy for a pharmaceutical company.
Fifteen years after being diagnosed with Stage 3 melanoma, Smith is now cancer free with no evidence of disease, she said.
In her daily life, she practices healthy sun protection habits, and has extended them to her 5-week-old daughter. Smith plans to frequently bring her daughter, Zoë Alexander, to their beach home in Florida – but she will always makes sure to have sunscreen and a brimmed hat on handy.
Alexander already has a closet full of protective wear – ultraviolet protection factor (UPF) clothing – to guard against the sun. Once Smith's daughter is old enough, she will be adorned in UPF clothing and transported in her UPF stroller and car seat. While Smith's baby is too young to wear sunscreen now, she plans to lather her in when she's a bit older.
"I hope that by her seeing both of her parents, using, reapplying sunscreen, putting on hats, buying these UPF infused clothing, that this is something that is just going to be second nature for her," Smith said.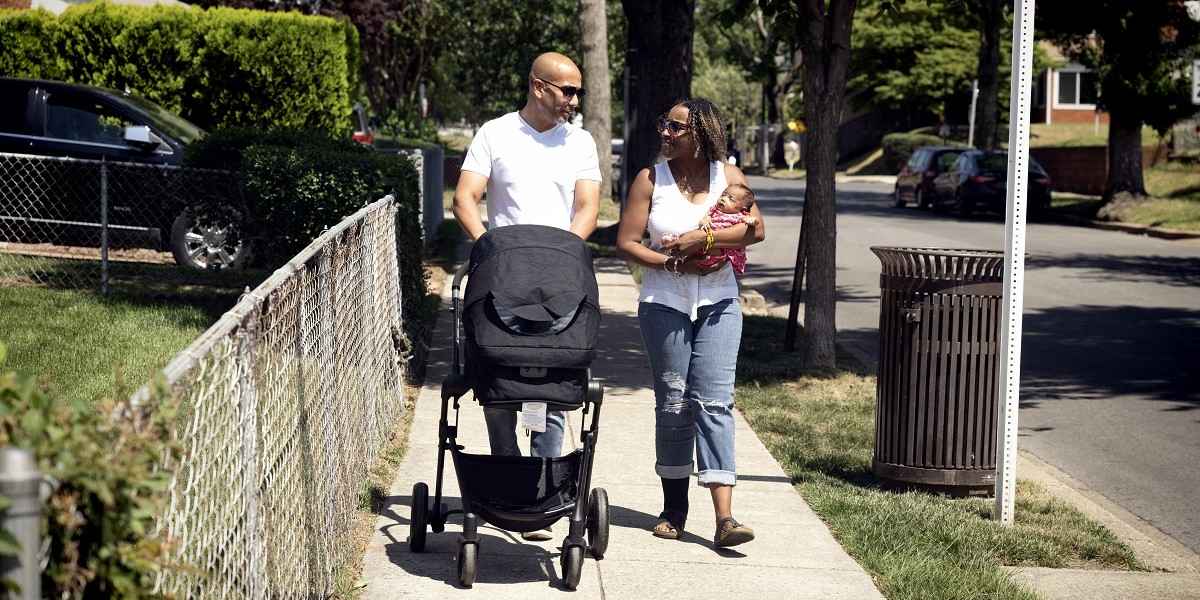 Add TheJapanNews to your Google News feed.