Multivitamins may Help slow Memory Loss in older Adults, Study Shows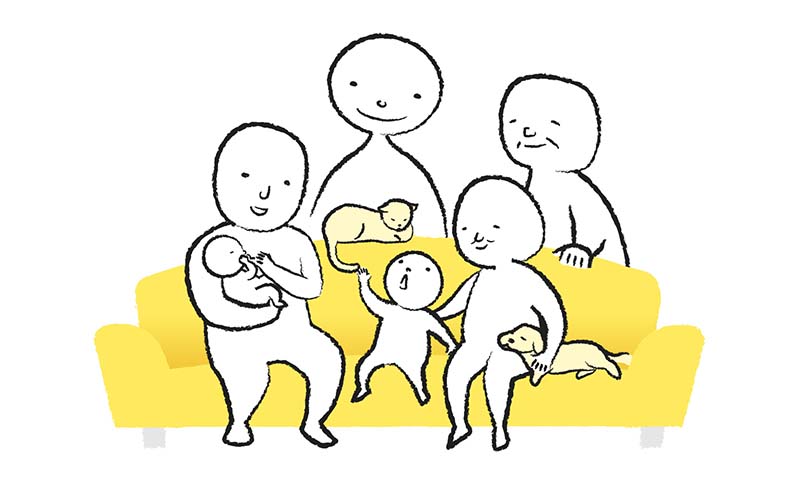 14:48 JST, May 27, 2023
A daily multivitamin – an inexpensive, over-the-counter nutritional supplement – may help slow memory loss in people ages 60 and older, a large nationwide clinical trial suggests.
The research, a collaboration between scientists at Brigham and Women's Hospital and Columbia University, appeared in the American Journal of Clinical Nutrition on Wednesday.
It was the second such multivitamin clinical study within the COcoa Supplement and Multivitamin Outcomes Study (COSMOS) – a larger body of research examining the health effects of certain dietary supplements – to reach the same conclusion.
The most recent study found that those taking multivitamins showed an estimated 3.1 fewer years of memory loss compared with a control group who took a placebo. Put another way, the multivitamin group was an estimated 3.1 years "younger" in terms of their memory function than the placebo group.
"Older adults are very concerned about preserving cognition and memory, so this is a very important finding," said JoAnn Manson, chief of Brigham's division of preventive medicine and co-leader of the study with Howard Sesso, associate director of the division. "They are looking for safe and effective prevention strategies. The fact that two separate studies came to similar conclusions is remarkable."
Manson, also a professor of medicine at Harvard Medical School, described the effect of the supplements as "substantial."
She stressed, however, that a dietary supplement "will never be a substitute for a healthy diet and a healthy lifestyle."
The study used a commonly available multivitamin – Centrum Silver – but "we think any high-quality multivitamin is likely to convey similar results," Manson said. Centrum Silver contains vitamins D, A and B12, thiamine, riboflavin and manganese, among other substances.
Manson and Sesso reported grants to their institution from Mars Edge, which is a unit of the food company, Mars, and which focuses on nutrition research and produces the dietary supplement CocoaVia. Several of the 10 authors of the research also reported financial support from the National Institutes of Health.
Mars Edge and Pfizer Consumer Healthcare (now Haleon), maker of Centrum Silver, donated the multivitamins and placebo tablets and packaging. COSMOS is also supported by NIH grants.
Sesso also reported grants from supplements company, Pure Encapsulations, and biopharmaceuticals company, Pfizer; and honoraria or travel support for lectures from the trade group for the dietary supplement industry, Council for Responsible Nutrition; chemical company, BASF; NIH; and a group that focuses on nutrition research, American Society for Nutrition.
Multivitamins already are popular with older Americans; 39 percent of adults ages 60 and older take multivitamins, according to the Centers for Disease Control and Prevention. U.S. sales of multivitamins and multivitamins with minerals totaled about $8 billion in 2020, according to NIH.
– – –
Memory benefit of multivitamins lasted three years
The latest trial included more than 3,500 participants ages 60 and older who completed web-based assessments of memory and cognition annually over three years. The tasks were recalling words and recognizing novel objects, and a measure of executive control.
Compared with the placebo group, participants randomized to multivitamin supplementation did significantly better on immediate recall of words after one year and sustained that benefit for an additional two years of follow-up, according to the study.
Multivitamin use, however, "did not significantly affect memory retention, executive function, or novel object recognition" when compared with placebo use, the study showed.
The finding is especially important because the brain, as all other organs in the body, requires nutrients for optimal functioning and can suffer cognitively without them, brain-health experts said.
"This study is groundbreaking," said Andrew Budson, professor of neurology at Boston University and chief of cognitive behavioral neurology at VA Boston Healthcare System, who was not involved in the research.
Low levels of vitamins B1 – also known as thiamine – B12 and D are associated with cognitive decline, he said. "That a simple multivitamin can slow cognitive decline while they are aging normally is quite exciting, as it is something that almost everyone can do," Budson said.
Paul E. Schulz, professor of neurology and director of the Neurocognitive Disorders Center at the McGovern Medical School at UTHealth Houston, said the brain requires a lot of vitamins and minerals to function properly. "Think of a complicated engine that requires lots of specialty parts and needs them all," said Schulz, who also was not part of the study. "We regularly see people who are deficient in them who come in with cognitive impairment."
– – –
Slowing of cognitive aging
The previous study, conducted by Brigham and Women's Hospital and scientists at Wake Forest University School of Medicine, appeared in the fall in the journal Alzheimer's & Dementia. It found a 60 percent slowing of cognitive aging among those who took multivitamins compared with the placebo group.
The two studies were independent of each other and had different designs. But, significantly, both were randomized placebo-controlled clinical trials, the "gold standard" of research in determining the efficacy of a drug or medical treatment – directly linking cause and effect.
"This is probably the best evidence there is for taking a multivitamin," said Donald Hensrud, a specialist in nutrition at the Mayo Clinic, who was not involved in the research. "A randomized, controlled trial – good study."
Curiously, both studies suggest that participants who derived the greatest benefits may have been those with a history of cardiovascular disease, the researchers said.
"It's most intriguing because this same finding was replicated in two studies, with different designs, and with no overlapping participants," Manson said, speculating that those with heart disease may have had a lower nutrient status at the start of the study. "They may have started from a lower threshold, so the improvements may have been more easily detectable," she said.
In the overall COSMOS trial, which includes different studies, there were lower rates of stomach pain, diarrhea, skin rash and bruising as side effects with multivitamin use compared with the placebo, but an increased rate of gastrointestinal bleeding.
– – –
Future research on multivitamins
The study population included people of different races, ethnicities, educational levels, socioeconomic status and household income. "However, as is the case for volunteers in any randomized clinical trials, the participants tended to be slightly more educated, had slightly higher socioeconomic status, and had less diversity than a cross-section of U.S. adults in these age groups," Manson said.
The researchers said that future studies should explore whether the findings would be applicable to even more diverse participants, including those with lower education levels and social economic status, because the "benefits may turn out to be even greater in populations with lower incomes and poorer quality diets," Manson said.
Additional studies also should try to identify the nutrients that provide the most benefits, as well as the specific mechanisms involved, the researchers said.
Add TheJapanNews to your Google News feed.