GOP Rejected White House Effort to Close Tax Loopholes in Debt Ceiling Talks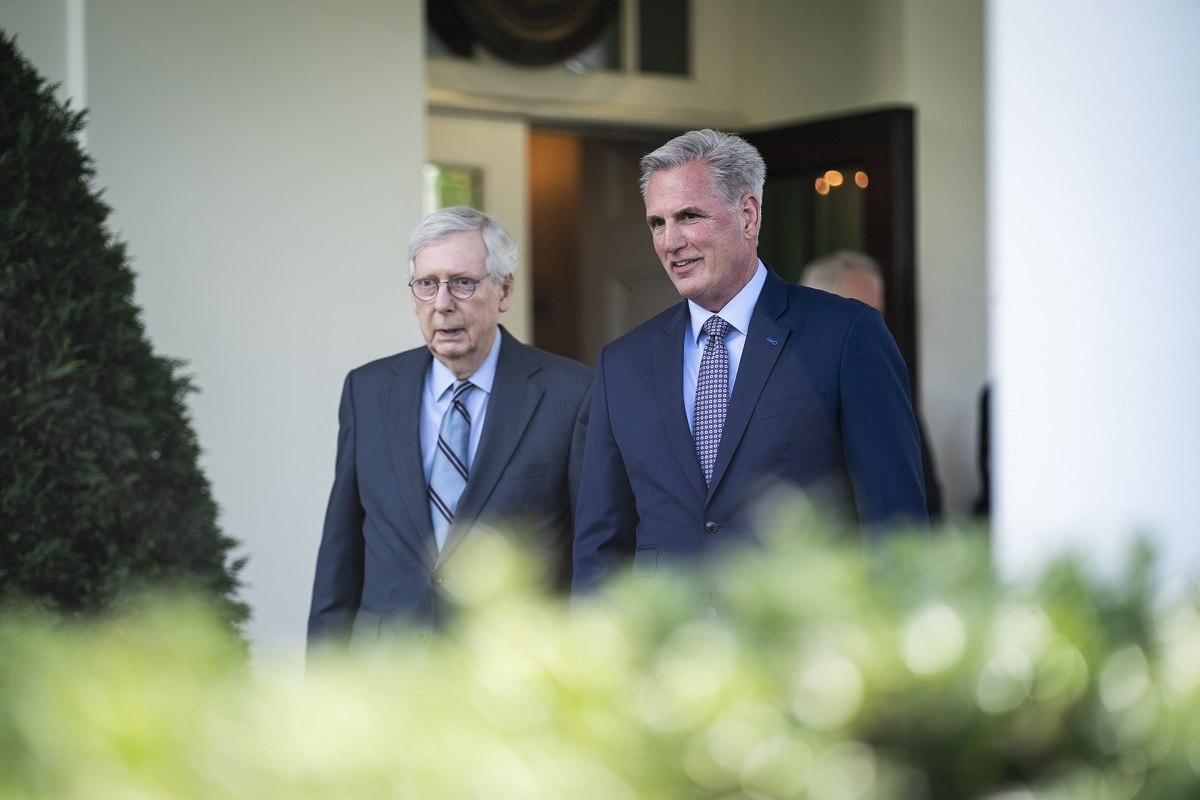 16:47 JST, May 16, 2023
WASHINGTON – The White House recently gave Republican congressional leadership a list of proposals to reduce the deficit by closing tax loopholes during the ongoing negotiations over the federal budget and the debt ceiling. But Republican negotiators rejected every item, according to three people familiar with the matter, who spoke on the condition of anonymity to describe confidential deliberations.
On a phone call last week senior White House officials floated about a dozen tax plans to reduce the deficit as part of a broader budget agreement with House Republicans, including a measure aimed at cryptocurrency transactions and another for large real estate investors, two of the people said. They were all swiftly rejected by the GOP aides on the call, the people said.
Fueling a sense of urgency in the negotiations, Treasury Secretary Janet L. Yellen affirmed Monday in a letter to congressional leaders that the debt ceiling must be raised soon or the government could run out of money to pay all of its bills as soon as June 1.
The talks are being led by House Speaker Kevin McCarthy (R-Calif.), Senate Minority Leader Mitch McConnell (R-Ky.), Senate Majority Leader Charles E. Schumer (D-N.Y.) and House Minority Leader Hakeem Jeffries (D-N.Y.), in addition to White House officials. Staff for the leaders spoke again Monday, and the lawmakers themselves are expected to huddle Tuesday. Spokespeople for the White House, McConnell and McCarthy did not immediately return requests for comment.
The budget agreement under discussion could include new limits on federal spending, a clawback of unspent pandemic aid funds and a package of permitting reforms designed to unleash domestic energy production, according to multiple reports confirmed by two other people familiar with the matter, who also spoke on the condition of anonymity to describe private negotiations.
The emergence of a potential deal follows months in which the White House and House Republicans were not even negotiating on an agreement and has fed optimism that the debt ceiling issue could be resolved in time. But several huge hurdles remain, with days to spare. House Republicans approved legislation to raise the debt limit last month that would have cut spending for many federal agencies by more than 20 percent – deep reductions that the administration views as a nonstarter.
Similarly knotty disagreements remain over how long the new spending limits should last, with the White House seeking only two years of "caps" on federal outlays and Republicans seeking limits that could last as long as a decade. While Republicans appear to have dropped their demands to block student debt relief, the party's leaders are insisting that any agreement include new work requirements on federal programs – a measure many Democrats strongly resist.
Biden told reporters on Sunday that he was open to the GOP's work requirements proposal, but White House spokesman Michael Kikukawa said in a statement that the president "has also been clear that he will not accept policies that push Americans into poverty."
"I just don't see any real movement on anything," McCarthy told reporters Monday, emphasizing that work requirements must be part of any deal.
The GOP's rejection of the White House tax proposals – which has not previously been reported – reflects the near-unanimous opposition among congressional Republicans to using higher revenue to rein in the federal debt.
Republicans have characterized rising debt as an existential threat to the nation's future and economic health, and have aggressively sought to leverage the nation's borrowing limit – which must be raised to avoid a potential financial catastrophe – to force through trillions of dollars in spending cuts as a solution. The White House would prefer to cut into the debt with targeted tax increases.
But Rep. Dusty Johnson (R-S.D.), a leader of the House GOP's moderate faction, told reporters Thursday that House Republicans have only two "red lines" in the negotiations, one of which is that the deal not include tax increases. (The other is for the debt ceiling increase to not be "clean," meaning Republicans will insist on some concessions.)
The White House proposals to close a cryptocurrency-related tax loophole and a real estate loophole were both previously pitched by the administration. The cryptocurrency proposal would ensure that investors could not claim a loss on an asset that they then quickly repurchased – a rule that already exists for stocks and other assets. Similarly, the real estate proposal would prevent investors from deferring taxes on swaps of property – similar to a rule for stock trades.
The real estate plan and the cryptocurrency rule changes would probably raise around $40 billion in new tax revenue, compared with the $4.8 trillion in spending cuts Republicans are seeking to close the deficit.
"Both of these proposals close loopholes – they close opportunities for taxpayers to reduce their tax liability artificially," said Steve Rosenthal, a senior fellow at the Tax Policy Center, a nonpartisan think tank. "Outside the affected industries, I don't think anyone feels as a tax policy matter that either are defensible."
The House passed legislation last month that would raise the debt ceiling and force spending cuts. But the bill would also abolish billions in clean-energy tax subsidies approved by the Biden administration – subsidies that some experts say clearly resemble business tax cuts, which means the effect of the GOP legislation would be to eliminate those cuts and raise more revenue. That bill would also eliminate billions of dollars in new IRS funding designed to help the agency pursue tax cheats.
Policy experts sharply diverge on the extent to which new revenue is needed to reduce the deficit. Congressional Republicans have been adamant that the U.S. deficit was caused by rising spending, pointing to trillions of dollars in higher federal outlays during the pandemic.
"Despite the federal government collecting as much in taxes from American families as at any point in our history, federal spending is rising even faster and our debt is soaring," McCarthy and other GOP leaders said in a statement this spring. "This is a spending problem, not a revenue problem."
Liberals have contested that premise. The Center for American Progress, a center-left think tank, found in a recent report that debt as a percent of the U.S. economy would be falling without the tax cuts initiated by the two most recent GOP presidents. Revenue has been significantly lower than nonpartisan forecasters projected before the tax cuts.
"The debt ratio is increasing because of tax cuts, not spending, so taxes should be part of any deal around the debt," said Bobby Kogan, the report's author.
Add TheJapanNews to your Google News feed.