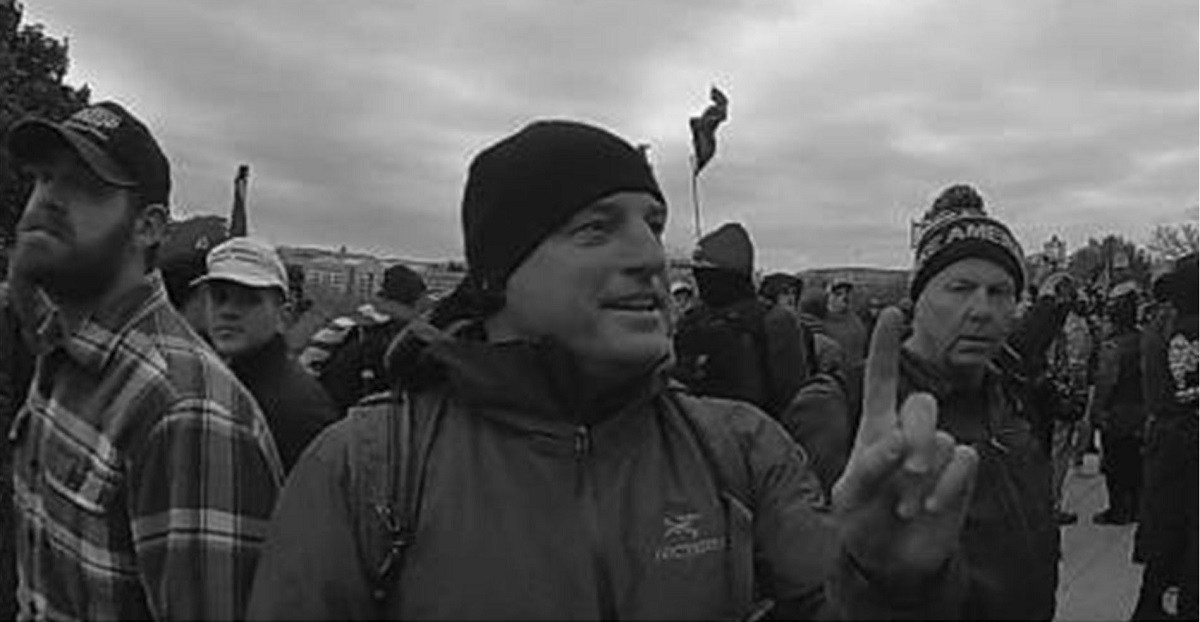 17:42 JST, May 4, 2023
A former supervisory agent for the FBI has been arrested in Oregon after the government alleged he entered the Capitol on Jan. 6, 2021, and confronted police officers outside the building, telling them: "You are the Nazi. You are the Gestapo. . . . Shame on you!"
Jared L. Wise, 50, was a special agent and supervisory agent for the FBI from 2004 to 2017, according to an affidavit filed in federal court in D.C. last month. The FBI declined to provide any information on Wise's years with the agency or comment on his arrest.
A tipster contacted the FBI in January 2022 and reported that Wise had been inside the Capitol during the riot in 2021, according to the affidavit. FBI agents obtained cell tower records showing that Wise's phone had been in use around the Capitol on Jan. 6, the affidavit by Special Agent Jessica L. Stone states.
The FBI then reviewed Capitol surveillance video and police body-camera footage. The surveillance video allegedly revealed Wise entering the building through the Senate wing door at 2:23 p.m., around when rioters first breached the Capitol. He was seen walking around the building and then leaving nine minutes later, Stone's affidavit alleges.
Then nearly two hours later, D.C. police body-cam footage allegedly captured Wise facing off with police outside the Upper West Terrace. "You guys are disgusting," Wise is allegedly recorded saying, the affidavit states. "I'm former – I'm former law enforcement. You're disgusting. You are the Nazi. You are the Gestapo. You can't see it. . . . Shame on you! Shame on you! Shame on you!"
Wise at the time lived in Texas, the affidavit states, but moved last year to Bend, Ore. He was arrested there Monday and made his first court appearance, where he was charged with four misdemeanors, including entering a restricted building and impeding government business.
At his first court appearance, he was released on a signature bond, court records show, and there was no indication he would be transferred to D.C. for future proceedings. Most misdemeanor defendants in Jan. 6 cases are not held in jail.
Wise's attorney, federal public defender Kurt David Hermansen, did not respond to a request for comment.
Public records indicate that Wise formerly served in the Washington field office of the FBI and was involved in public corruption investigations in the 2000s.
At least 20 former or current members of law enforcement have been arrested in the Jan. 6 riot. The longest sentence yet imposed in any of the more than 440 cases concluded so far was issued to Thomas Webster, a former New York City police officer who fought with police at the Capitol and was sentenced to 10 years in prison. Thomas Robertson, a then-active police officer from Rocky Mount, Va., received more than seven years for his role in the riot.
Add TheJapanNews to your Google News feed.