A New Smithsonian Boss Settled Multiple Employee Retaliation Lawsuits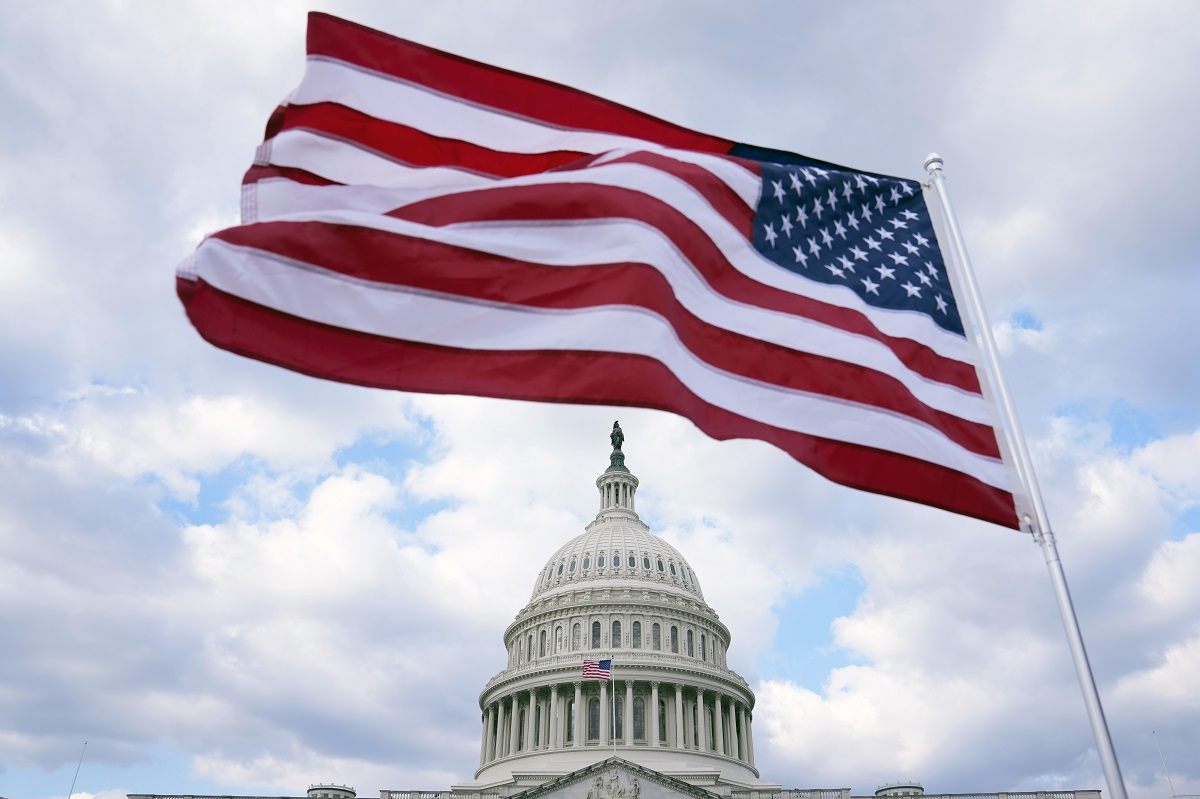 16:23 JST, April 22, 2023
WASHINGTON – When the Smithsonian Institution announced in March the selection of Nancy Yao to be the founding director of the new American Women's History Museum planned for a prestige locale on the National Mall or alongside the Tidal Basin, the timing seemed apt: It was national Women's History Month.
But, in some corners of the museum world, the choice of Yao has evoked uncomfortable echoes of a recent and traumatic period in the history of American women: the national reckoning over sexual harassment brought on by the #MeToo movement. In the year and a half before Yao's selection, the history and culture institution where she served as president – the Museum of Chinese in America, commonly known as MOCA – has settled three wrongful-termination lawsuits stemming from alleged incidents during her tenure.
The lawsuits were filed by former employees who said they were fired in retaliation for reporting alleged sexual harassment on behalf of young female staffers at the museum. The two men who were accused internally of harassment kept their jobs; one was later promoted by Yao.
Yao has vigorously denied retaliating against the whistleblowers. She and the museum resolved two cases without admitting guilt or disclosing the terms of what Yao describes as "legally confidential" settlements. A judge's order okaying a $55,000 payout to a former staffer in the third case noted in court records that the settlement, which included attorney fees, should not be taken as an admission of wrongdoing.
The Smithsonian used Russell Reynolds Associates, a global executive search firm, and was aware of the lawsuits and their resolutions, a spokeswoman said in response to questions from The Washington Post. (Russell Reynolds Associates declined to comment on Thursday.) After inquiries made in preparing this article, the Smithsonian said in a statement sent to The Post that it has engaged the Mintz Group to undertake "a more comprehensive review of the underlying facts and will reevaluate the situation once that is complete. We take these allegations seriously and want to ensure a fair and more comprehensive review." Mintz co-founder Jim Rowe also declined to comment Thursday.
It's unclear whether the Smithsonian attempted to evaluate the allegations included in the lawsuits before offering the job to Yao.
In a text message to The Post, Yao described the resolutions of the lawsuits as "nuisance agreements." She did not respond to requests to explain or substantiate that characterization.
"Any allegations can be made without proof," wrote Yao, who said last month she planned to remain in her MOCA job through late May and is slated to start her Smithsonian job on June 5.
The Post reviewed text messages referenced in the lawsuits and interviewed seven former staffers of the museum who described an office environment and incidents that generally match allegations in the lawsuits.
In interviews with The Post, a board member and the seven former staffers – including some mentioned in the lawsuits – said they were never contacted by the Smithsonian as part of its vetting of Yao. Smithsonian Secretary Lonnie G. Bunch III declined interview requests. (The Smithsonian American Women's History Museum is not affiliated with the similarly named National Women's History Museum.)
In court filings, Yao repeatedly denies retaliating against the former staffers who filed the lawsuits.
In her text message to The Post, Yao blamed the firings of the three employees who filed lawsuits on "severe budget pressures." However, Yao gave MOCA staffers a different reason for the first dismissal, in 2019, of a popular program director, Joyce Huang, who was let go two days after she made a sexual harassment complaint on behalf of a 20-year-old intern, according to Huang's lawsuit and The Post's interviews with former staffers.
In a meeting the day Huang was fired, Yao told staffers that the termination "has nothing to do with our financial standing. We're doing really, really well," according to an audio recording of the meeting provided to The Post by a former staffer. At the end of 2018 – two months before the firings – MOCA's revenue went up by 16 percent and its expenses dropped nearly 7 percent, according to its required nonprofit filing, leaving the museum in essentially a break-even situation. The museum also had more than $1.3 million in fund balances at the end of the year.
Yao declined to answer a detailed list of questions about the allegations in the lawsuits and criticisms of her management of the museum and its staff.
When asked to respond to The Post's questions about the lawsuits, MOCA replied that the museum "is proud to amplify the stories, contributions, and often overlooked history of the Chinese American diaspora in America – and our sole focus remains on pursuing that mission and opening our future home at 215 Centre Street in New York City."
The lawsuits portray Yao as presiding over a museum rife with comments and actions that made women ill at ease. One lawsuit described a "bro-ey culture" akin to a "fraternity"; two of the suits said sexual harassment was "rampant."
In a text to The Post, Yao cautioned about "sources that collude, muck rake, and falsify." She did not respond to a written request to elaborate.
The lawsuits are filled with allegations about inappropriate comments made by two senior male staffers – Joseph Duong and Erwin Geronimo – in person, via text messages and in app-based direct-message systems to young women who worked in junior positions, including an intern.
One text message allegedly sent by Duong to a 20-year-old intern said, "if I was teenage boy I'd sent you a naked pic already," according to two of the lawsuits and a screenshot reviewed by The Post. A text message allegedly sent by Geronimo to a young female employee said she had "sunk below the deepest level of prehistoric frog s..t at the bottom of the New Jersey scum swamp" because she'd reported allegations that he'd harassed her to a senior museum official, according to screenshots of a rambling text thread obtained by The Post that is not included in the lawsuits.
Duong, who no longer works at MOCA, did not respond to interview requests made to him directly or through a New York public relations firm – Risa Heller Communications – that represents MOCA. Geronimo, who still works at MOCA, did not respond to interview requests emailed directly to him and to Risa Heller.
The former staffers interviewed by The Post described Yao as being tolerant of boorish, sexually inappropriate behavior by male employees, of failing to take appropriate steps when complaints were reported to her and of being retaliatory against those who reported harassment allegations. Yao did not respond to a written question about that characterization.
Staffers said that complaints were made to Yao and her human resources director and that the issues raised would have been impossible to miss at a museum that often had fewer than 20 full-time employees and operated out of a small facility. The staffers spoke on the condition of anonymity because of concerns about retaliation or blackballing in the small world of American museums.
All the former staffers interviewed by The Post portrayed Yao as being more concerned with the museum's image than with the well-being of the women on the staff and as making only minimal efforts to address harassment complaints. In one instance a female staffer's work assignments were moved farther away from a senior museum official whom she alleged was harassing her. The woman was given a small stipend after reporting her concerns about the man, according to a former staffer.
The Museum of Chinese in America was founded in 1980, and grew from a four-room space on New York's Mulberry Street to a sleek, more spacious location it first occupied in 2009 on Centre Street in the Chinatown area. Over the years, it became much more than a repository for artifacts, also serving as a community gathering spot, an educational center and a frequent destination for school groups. Longtime Chinatown residents talk about it with love in their voices and an air of possession.
Yao was named as the museum's director in 2015. She was a somewhat unconventional choice, because she had no prior museum experience, according to her LinkedIn profile. (None is mentioned in the Smithsonian's official news release about her hiring, either.) Instead, she had a background in finance and foreign affairs, having worked at Goldman Sachs, as well as the Yale-China Association and the Council on Foreign Relations, according to her LinkedIn profile. Yao did not respond to requests regarding her previous experience or to provide details about her work at Goldman.
A long-distance runner, Yao brought to the museum the energy of a three-time New York Marathon finisher. It could be exciting to be around her, former staffers said.
Under her leadership. the Ford Foundation named the museum one of "America's Cultural Treasures." The museum's website features a testimonial blurb from Bunch, the Smithsonian leader who last month selected Yao to lead the American Women's History Museum: "A museum I have visited and value, [MOCA] helps fill a void in our understanding of America."
Yao developed a reputation for large-scale ambitions and fundraising acumen that enabled her to amass tens of millions of dollars to pay for a $118 million remake of its current site. The project is designed by the famed artist and architect Maya Lin, designer of the Vietnam Veterans Memorial. Yao told The Post her proudest accomplishments include an ongoing exhibit "designed to push back against anti-Asian American – and anti-Chinese American in particular – ignorance and hatred through awareness and education." She also touted her work in the recovery of the museum's artifacts following a January 2020 five-alarm fire at its collections and research center.
Yao did not respond to a request to refer people who could speak to her tenure at the museum.
For all her enthusiasm and charisma, Yao's oversight of MOCA could sometimes feel chaotic, according to former staffers. She put the museum's IT supervisor in charge of human resources, even though he had no experience in the field.
The museum's finances were sometimes wobbly. Once, former staffers said, the direct deposits of their salaries did not appear on payday. At a meeting to discuss the missing payments, Yao told the staff that the museum was having cash-flow problems and that if they weren't happy about it they could quit, according to two meeting attendees.
"It was odd that she took such a combative stance about it," a former staffer said.
Yao did not respond to a written question about her handling of the payroll issue or her demeanor when the staff asked about it.
While she was receiving accolades from influential groups and museum leaders, Yao was clashing with some in the Chinatown community. She became enmeshed in a heated controversy over grant money the museum had accepted from the administration of then-Mayor Bill de Blasio. Locals accused her of taking the money in return for not opposing city plans to build a large jail in Chinatown. Yao denied the accusation, but the dust-up would linger. The artist Siyan Wong and 19 members of the arts collective known as Godzilla would pull their work from the museum in protest.
As Yao was fending off external criticism, discontentment simmered among young women on her staff.
Geronimo, the museum's facilities manager, once announced to women working at the museum's front desk that he was going to Las Vegas for the weekend and that he "hoped to get laid," according to a wrongful-termination lawsuit filed by Grayson Chin, a MOCA employee who worked in visitor services and event planning. (That lawsuit was settled. Chin declined an interview request, saying he was prohibited from talking about MOCA or Nancy Yao.)
In the fall of 2018, an intern and a grant writer both began telling colleagues about being harassed by Geronimo and another senior museum staffer, Duong, the museum's programs and guest experience director. In conversations with other female staffers, the grant writer complained about receiving "creepy" Instagram messages from Duong. The intern – who worked in visitor services, a job that included staffing the front desk – also recounted allegedly receiving numerous "creepy messages" from Duong and being offended when Duong and Geronimo made suggestive remarks about her mother, who'd just visited her at the museum.
Another junior staffer complained to colleagues that Geronimo allegedly had been making sexual advances toward her for several months, even though she told him she was not interested, and touching her in ways that made her uncomfortable, according to Huang's and Chin's lawsuits and The Post's interviews with former staffers who spoke to the alleged victims about their concerns. When Huang and Chin, the events planner, told Geronimo he needed to stop, he responded that "you guys are all robots," according to Chin's lawsuit.
In a February 2019 meeting marked by awkward silences following Huang's dismissal, MOCA's human resources director told staffers Huang and her boyfriend, who is now her husband, had been let go because of "a pattern of unprofessional behavior, bad judgment, insubordination." Yao asserted that Huang was not "teaming" up properly with her boss and said that the fired staffers shared information with lower-ranking staffers before their supervisors wanted it released, according to the audio recording of the meeting.
"It was unsettling," a former staffer who attended the meeting said. "We were all like, 'We see the timing of this. 'We're not stupid.'"
Yao also announced that she'd be bringing in a consultant who specialized in #MeToo issues.
"Are there cultural issues?" Yao said, according to the audio recording. "You know, what is it? Because even among diverse groups, which we are a team of diverse experiences – I don't like touching. That's like, I cringe. If you touch me, unless we're giving each other a hug or something and I feel comfortable with you, but if somebody random touches me, I feel very uncomfortable. I feel uncomfortable now just saying it out loud."
It was what she said next that really bothered some staffers, who would later complain to one another that she seemed to be acting as an apologist for sexual harassers by citing cultural and generational differences.
"Culturally there are places where people touch a lot more, where the space around you is just wider. And so it's not necessarily meaning that that person is trying to harass me," she said. "Understanding those scenarios where, 'When is it an issue?' is really important for all of us to understand. Social media is really an issue because I think some of us friend each other. Some people who are older generation were not in that space at all but then everyone in the younger generation really is and then what is appropriate to follow? All those questions are very unclear and they're very gray."
Yao also discouraged staffers from discussing the firings with members of the museum's board of directors to avoid a "he said, she said" scenario.
Yao did not respond to written questions citing her specific statements during the meeting.
Some staffers felt that the firing of Huang sent the wrong message, potentially emboldening alleged harassers and creating a chilling effect for further reports of misconduct. For some, their worst fears were realized. The alleged harassment continued, several staffers with direct knowledge of the alleged incidents said.
In September 2019, the museum staff got the promised sexual harassment training. The trainer instructed the staff to report any sexual harassment they'd witnessed, according to a wrongful-termination lawsuit filed by Justin Onne, a multimedia producer at the museum. Onne and Chin, who had deep ties to the Chinatown community, followed up by reporting what they'd heard from the junior staffer and others.
An attorney conducting an investigation asked to meet with Onne. The meeting was canceled and he was never interviewed, according to Onne's lawsuit. Chin said he was also summoned for a meeting. The night before, Chin said, Yao called him, pressuring him to "keep the museum's interests in mind" when he met with the internal investigator, according to his lawsuit. In her response to the lawsuit, Yao denied Chin's accusation that she pressured him. Chin said in his lawsuit that it ended up being "a toothless, sham internal investigation."
In less than three months, Chin, Onne and the junior staffer were all fired.
Months later, Yao and the museum were facing court battles. Chin sued MOCA in February 2021. (Yao is not named as a defendant in Chin's lawsuit.) The next month Huang sued MOCA, Yao and the museum's human resources director. Onne sued MOCA and Yao in July 2021.
The legal duels dragged out through the summer and into the next year. In September 2021 – six months after filing her lawsuit – Huang reached a settlement. Onne agreed to a $55,000 settlement in January 2022. Chin's suit was settled in September 2022.
Yao's detractors had been neutralized. Sometime late that year, the Smithsonian called.
Add TheJapanNews to your Google News feed.