In Old, Feel-Good Story, Putin Bought Teacher An Apartment. He Didn't.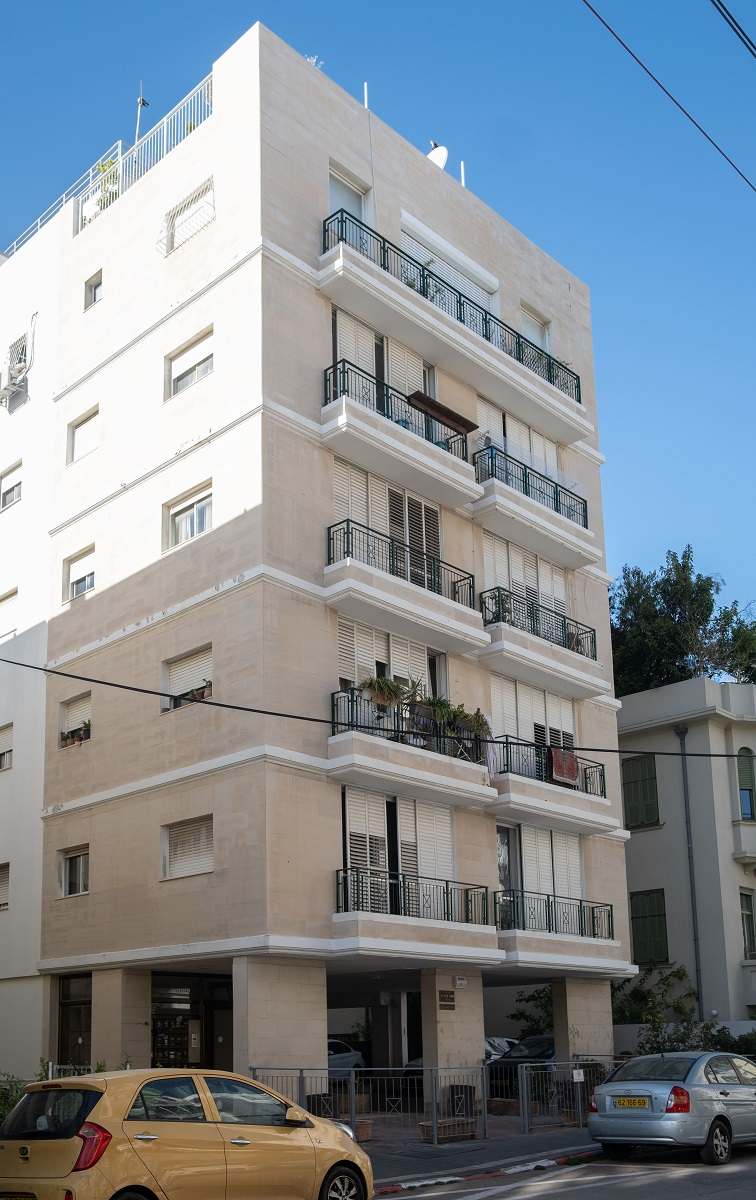 15:51 JST, April 3, 2023
Heartwarming stories about Russian President Vladimir Putin are not exactly abundant, but one from early in his tenure seemed to qualify.
During a state visit to Israel in 2005, Putin encountered an elderly Jewish widow from Russia who had been one of his teachers in high school. After a brief reunion, the Russian leader showered her with gifts and, she said, arranged to buy her a $208,000 apartment.
"When I got the apartment, I cried," the former teacher, Mina Yuditskaya-Berliner, recalled nearly a decade later when she recounted the story to an Israeli newspaper. Putin does not appear ever to have addressed the purchase.
"Putin is a very grateful and decent person," Yuditskaya-Berliner said.
Except that the money for the apartment purchase did not come from Putin. Instead, newly uncovered financial records show that the true source of the funds was an offshore account secretly controlled by the Russian billionaire Roman Abramovich.
The receipts add to the impression of an arrangement that both men have long denied – that Abramovich's vast wealth, originally derived from the post-Soviet sale of state assets, came with strings that Putin could pull.
Abramovich has for decades disputed any financial linkage, demanding retractions from news organizations and even launching a lawsuit to quash stories that suggested he did Putin's bidding. But the documents, part of a trove obtained by The Washington Post and the International Consortium of Investigative Journalists, include a "deed of gift" recording the transfer of $245,000 from an Abramovich-controlled company in Cyprus to Yuditskaya-Berliner on the same day she purchased a small apartment in central Tel Aviv.
The transaction itself is unremarkable, dating back nearly 18 years and involving a sum so small that it would barely register as a rounding error in the multibillion-dollar offshore ledgers of Russian oligarchs. But the purchase is significant because it places Abramovich at the center of a transaction of clear personal significance to Putin, providing a pinhole view into a Russian system of patronage and hidden wealth whose mechanics are normally obscured.
"The Israeli apartment story perfectly encapsulates how unwritten understandings and winks and nods lie at the heart of the Putin-era system," said Andrew Weiss, a Russia expert at the Carnegie Endowment for International Peace who previously held positions at the White House and State Department. "Tycoons like Roman Abramovich don't need to be strong-armed into taking care of small-time stuff at Putin's behest. They know precisely what's expected of them and all too happily play along."
Putin spokesman Dmitry Peskov did not directly respond to questions about Putin's role in the transaction or whether the Russian leader had enlisted Abramovich, who is Jewish, to pay for the apartment. Instead, he referred questions about the matter to the Federation of Jewish Communities of Russia, saying that "any charitable work in Israel would have been done by them."
A spokesperson for Abramovich acknowledged the gift but said that it was made not at Putin's behest but "following a request received from the Jewish community." In an email, the spokesperson said that "it would be false and sensational to suggest that anyone 'had control' over Mr. Abramovich finances based on a $240,000 donation – not least when Mr. Abramovich has donated over $500 million toward Jewish causes."
The records were examined by reporters from The Post, ICIJ and the Israeli publication Shomrim.
The documents have surfaced at a time when Abramovich is fighting to protect an empire under pressure from sanctions imposed by Western governments because of Russia's war in Ukraine. In so doing, he has professed to have no meaningful influence with Putin even while using his Kremlin access to serve as a conduit for faltering negotiations between Russia and Ukraine.
Citing what they said were Abramovich's "close" ties to Putin, the European Union and Britain moved to freeze his assets and ban entry by his yachts or private planes. In perhaps the biggest blow of all, Abramovich was forced to sell the Chelsea Football Club under a British order designed to prevent him from pocketing the profit made by the club.
He continues to be shielded from U.S. sanctions, however, at the behest of Ukrainian President Volodymyr Zelensky, who sees Abramovich as a useful back channel to Putin, according to U.S. and Ukrainian officials.
The previously undisclosed files appear to undercut assertions that Abramovich and his representatives have made repeatedly over the past two decades – denying any financial linkage between Abramovich and Putin.
As far back as 2010, a representative for Abramovich insisted that the oligarch "has no financial relationship of any kind with . . . Putin," in a comment provided to the Guardian newspaper, adding that "the allegation is entirely absurd."
More recently, Abramovich sued the publisher of a book, "Putin's People," over a passage based on accounts of former associates alleging that he had purchased the Chelsea Football Club in 2003 at Putin's behest, in part to raise Russia's profile in Britain. The suit was settled last year when the publisher, Harper Collins, agreed to include what it called "a more detailed explanation of Mr. Abramovich's motivations" as well as additional comments from his spokesperson. The author of "Putin's People," Catherine Belton, now writes for The Post.
The documents make clear that Abramovich had played a silent role in the purchase of an apartment for the woman who was Putin's German-language teacher in the 1960s at High School 281 in Leningrad, now St. Petersburg.
Yuditskaya-Berliner recounted the story of Putin's purported generosity in a 2014 article bearing the headline: "I was Vladimir Putin's teacher."
She described the teenage Putin as a solid student who often missed class to take part in wrestling training. She said she had lost track of Putin – who went on to serve as a KGB operative in East Germany – until seeing him beside Russian President Boris Yeltsin on television in the late 1990s.
At the time, Yeltsin had tapped Putin to serve as head of Russia's internal security service. In 1999, Putin, by then prime minister, vaulted to the top of the Russian state when Yeltsin designated Putin his successor.
Six years later, Yuditskaya-Berliner saw reports that Putin was to visit Israel and decided to take a chance. "When I heard he was coming, I approached the Russian Consulate," she said.
Explaining her link to the Russian leader, she asked whether she might be allowed to see Putin from the fringes of one of the events on his calendar. Instead, Yuditskaya-Berliner, then a widow well into her 80s, got far more.
When Putin arrived in late April 2005, Yuditskaya-Berliner was whisked to a hotel in Jerusalem, where she found herself seated across the table from her former pupil as he presided over a gathering with World War II veterans, she recalled.
Afterward, she said, he invited her to join him in a private room at the hotel where they chatted over tea. Putin joked about how much hair he had lost since his high school days, she said, and asked how she could endure the Israeli heat. Before departing, Putin asked her to scribble her address in a notepad. Gifts followed, including a Russian watch and a copy of Putin's book bearing a personal inscription on the title page.
Then came a call, followed by a knock on her door by a visitor, she said, who informed her that Putin wanted to buy an apartment for her, and escorted her to view two properties already picked out.
"Everything happened quickly from there," she said. "Within a few months, movers arrived, packed my apartment . . . and moved me."
Yuditskaya-Berliner made no mention of Abramovich or any other benefactor in her retelling. But the documents provide deeper visibility into a transaction that she may not entirely have understood. She died at age 96 in 2017. Efforts to identify surviving relatives were unsuccessful.
The deed is dated June 29, 2005, two months after Putin's visit to Jerusalem. It lists her as the recipient of a $245,000 sum transferred that same day by N.P. Gemini Holdings Ltd., a Cyprus-based shell company.
Abramovich's name does not appear on the deed or in Gemini's corporate filings in Cyprus, a highly secretive tax haven with a long record of catering to Russian oligarchs. But other leaked documents and 2008 filings in a London court case identify Abramovich as the owner of Gemini.
The deed and other documents are part of a trove of records linked to a Cypriot offshore financial services company, MeritServus, that did extensive business with Abramovich. The records were obtained by the nonprofit group Distributed Denial of Secrets and shared with news organizations including The Post.
The deed dovetails with Israeli property records that show that Yuditskaya-Berliner completed her purchase of the apartment on the same day that the money from Gemini flowed into her Tel Aviv bank account.
A representative for Abramovich said in an email response to submitted questions that the gift to Yuditskaya-Berliner was arranged by Rabbi Alexander Boroda, the leader of the Federation of Jewish Communities of Russia. Boroda has close personal ties to Putin and was criticized last year for seeming to defend the Russian invasion by falsely asserting a "surge of neo-Nazism in Ukraine."
In an unsolicited email to The Post, Boroda said that he was "personally in contact with Ms. Yuditskaya-Berliner in 2005" when she was living in an apartment that had "a leaking roof and was located on the fourth floor without access to an elevator."
He said the federation then helped her purchase a new apartment and "as per standard procedure, we reached out to our key donors to seek support to fund this project." Abramovich is listed as the chairman of the board of directors of the federation.
In subsequent email responses, Boroda did not answer questions about why the money came directly from an Abramovich offshore account rather than the federation, or why Yuditskaya-Berliner never mentioned the organization in her accounts.
There is other evidence that Yuditskaya-Berliner attributed the generosity to Putin. In her will, she left instructions for the apartment to be given to the "Russian Federation," which is now listed as the owner of the property, according to public documents in Israel. When asked why she did not leave the apartment to the Jewish organization, Boroda said, "You have to keep in mind that this was an elderly woman and it turned out that she had made several different wills" and that "initially she actually left the apartment to me and the Jewish community."
Boroda said he could not provide any evidence to support his account of the transaction because it "was nearly 20 years ago." An email sent by the Abramovich representative included an image of the cover page of the deed marked with Russian handwriting indicating that it had been "sent to Rabbi Boroda for approval."
No such handwriting appears on several versions of the deed found in the trove of documents. When a reporter visited the property last month, no one answered a knock on the door.
Abramovich began amassing his empire while Yeltsin was still president. But his wealth grew rapidly when Putin rose to power. His biggest windfall came in 2005 when Putin's government agreed to pay $13 billion to reacquire the oil company Sibneft, which Abramovich and a partner had bought a decade earlier for $200 million.
Abramovich has since spent much of his time and money pursuing a luxurious life outside Russia. He has invested vast sums in U.S. hedge funds, and he owns one of the world's largest yachts along with properties in England, France and Aspen, Colo.
He lost his Jewish parents when he was at an early age, and he has established deep ties to Israel, donating millions of dollars to Jewish organizations and in 2018 obtaining Israeli citizenship.
Yuditskaya-Berliner, who was born in Ukraine, had little to say about Putin's early efforts to dismember that country. In her 2014 interview, she was asked about Russia's proxy war in eastern Ukraine and Putin's illegal annexation of Crimea.
She demurred, saying that she was "not into politics."
Add TheJapanNews to your Google News feed.