Hewing to Precedent, Biden Plans to Skip King Charles III's Coronation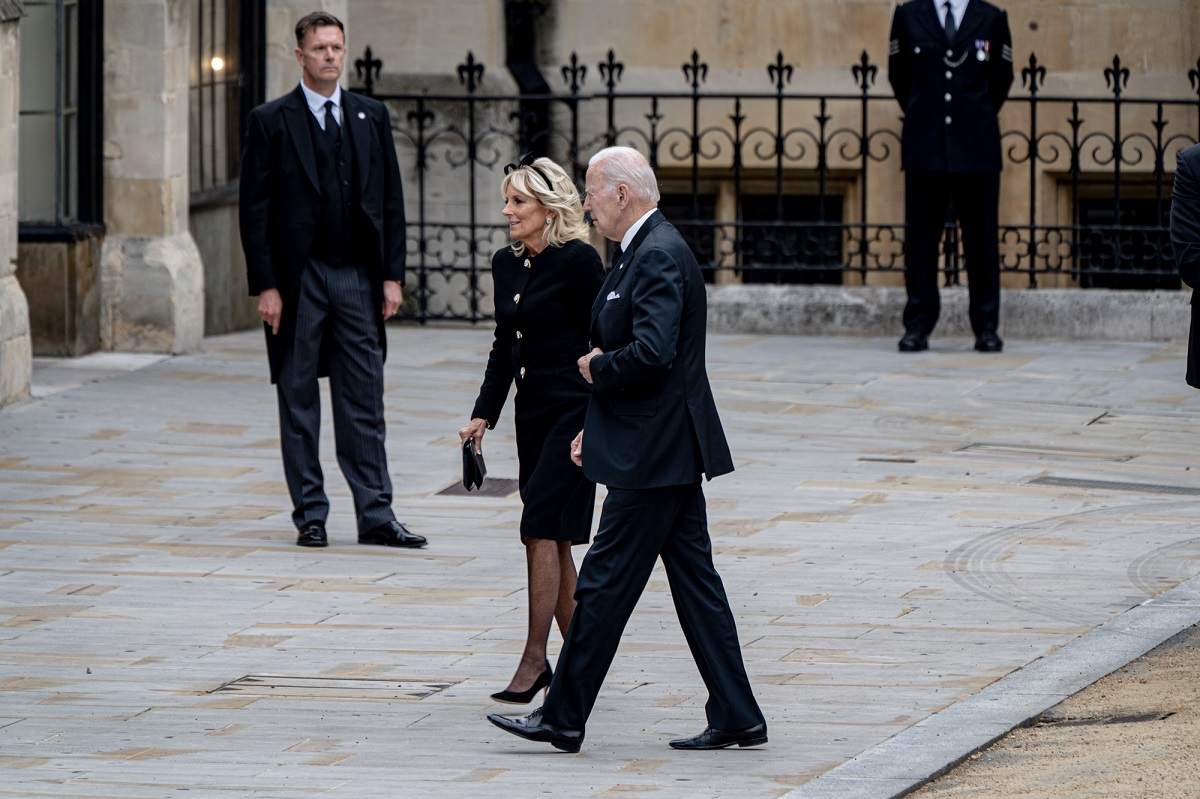 14:55 JST, April 3, 2023
President Biden is not expected to attend the coronation of King Charles III next month, with first lady Jill Biden planning to lead the delegation to the United Kingdom, according to people familiar with the plans.
Biden's decision to skip the May 6 coronation is not unusual, say U.S. officials, who spoke on the condition of anonymity because the trip has not yet been announced. No previous U.S. president has attended a British monarch's coronation, and for the last coronation – Queen Elizabeth II's, in June 1953 – President Dwight D. Eisenhower sent a delegation in his place.
Biden also joined a parade of world leaders in London in September to attend the queen's funeral, which the British ambassador to the United States said she believed was the first time a U.S. president had attended a British state funeral.
Still, as dozens of world leaders descend on London to celebrate Charles's ascension to the throne, some British commentators on the right have criticized Biden, calling his lack of attendance a snub to the monarchy and the "special relationship" between the United States and the United Kingdom.
"It seems pretty remiss, and I'm tempted to say more fool him for not coming," Bob Seely, a Conservative member of the British Parliament, told the Telegraph. "This is a once-in-a-lifetime event, and you would have thought he should come because he's a head of state."
The White House declined to comment.
Charles has said that he wants a slimmed-down, more modern ceremony, in contrast to his mother's coronation, which lasted about three hours. Even still, there will be a three-day holiday weekend for Charles, with parades, street parties and picnics.
Biden has yet to sit down with Charles since he took the throne in September, and missing the coronation could prove to be awkward, especially as Biden will travel to Northern Ireland, one of the king's realms, and Ireland, his ancestral homeland, in just over a week – a trip during which Biden is not expected to meet with Charles.
During his trip to Belfast, Biden will mark the 25th anniversary of the Good Friday Agreement, which mostly ended 30 years of sectarian violence between pro-Ireland Catholics and pro-Britain Protestants. His trip will come a week before a host of top leaders – including Charles, British Prime Minister Rishi Sunak, former president Bill Clinton and former secretary of state Hillary Clinton – plan to be in Belfast for the official anniversary celebrations.
After his stop in Belfast, Biden will travel to Ireland, a visit that is expected to be light on diplomatic engagements, to allow the president to bask in his ancestral homeland. Biden, whose family emigrated from Ireland, holds deep affection for the country. He regularly quotes Irish poetry, concedes he has an Irish temper and is quick to unspool his Irish lineage as a proud descendant of the Blewitts of County Mayo and the Finnegans of County Louth.
"As many of you know, I, like all of you, take pride in my Irish ancestry," Biden said at the White House St. Patrick's Day celebration this year. "And as long as I can remember, it's been sort of part of my soul."
The White House has not yet formally announced Biden's trip to Northern Ireland and Ireland, but officials have compared the Ireland portion of the trip to one he took in 2016, near the end of his tenure as vice president under Barack Obama. Biden, accompanied by his siblings, his daughter and some of his grandchildren, spent six days in Ireland, which included stops in his ancestral hometowns.
The White House expects to announce its official delegation for Charles's coronation in the coming weeks. The delegation for Elizabeth's coronation included Earl Warren, then the governor of California, and Omar Bradley, the chairman of the Joint Chiefs of Staff.
American and British officials say that Biden and Charles have a good relationship, and note that Biden met with then-Prince Charles in November 2021, during the COP26 climate summit in Glasgow, Scotland, where the president praised Charles's commitment to tackling climate change.
Last month, Biden met with Sunak in San Diego on the sidelines of a joint event with Australian Prime Minister Anthony Albanese. The three leaders announced a major new plan for the United States and United Kingdom to supply Australia with nuclear-powered submarines to counter China's growing influence in the region.
Add TheJapanNews to your Google News feed.