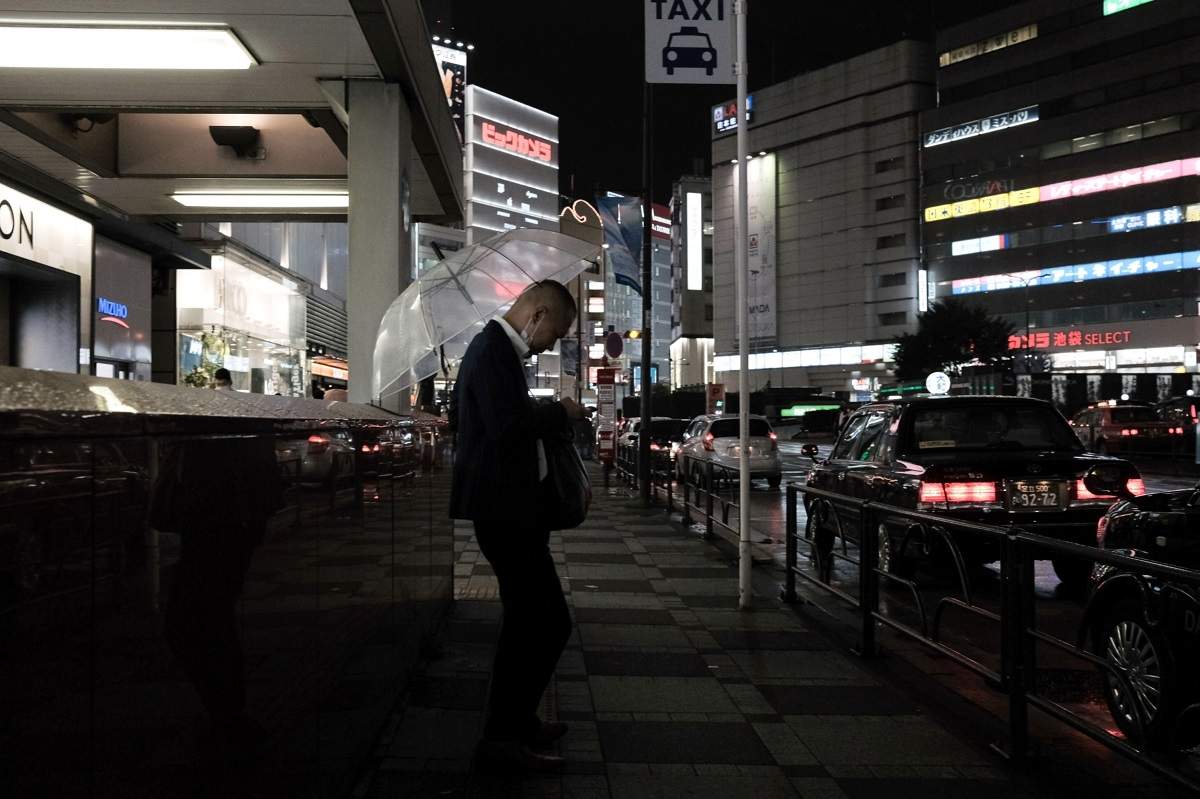 16:07 JST, March 26, 2023
A reversal in the bank slide that rattled markets earlier Friday spurred a rebound in stocks amid assurances from authorities about financial stability and growing speculation that central banks will have to stop raising rates to prevent a recession.
Following a slide that reached 1% earlier in the session, the S&P 500 snapped back and notched its second straight week of gains. A gauge of U.S. financial heavyweights climbed from its lowest level since November 2020. Beaten-down regional lenders drove the recovery, with Citizens Financial and Zions adding at least 2.9%. First Republic Bank tumbled once again, extending this year's rout to 90%.
An earlier sell-off in lenders was triggered by a plunge in Deutsche Bank shares, with the cost of insuring its debt against default climbing, in sudden moves that some attributed to hedge funds seeking to profit from the broader turmoil roiling the financial industry. The sell-off prompted German Chancellor Olaf Scholz to publicly back the lender, calling it a "a very profitable bank."
Global authorities continued trying to instill calm in financial markets and among bank depositors following the recent failure of some U.S. regional lenders and the near-collapse of banking giant Credit Suisse Group AG before its government-brokered takeover by rival UBS.
Treasury Secretary Janet Yellen was set to convene the heads of top U.S. financial regulators Friday for a previously unscheduled meeting of the Financial Stability Oversight Council. European Central Bank President Christine Lagarde told European Union leaders that the region's banking sector is strong, according to people familiar with the matter.
To Mark Haefele at UBS Global Wealth Management, regulations brought in after the global financial crisis to boost bank capital and liquidity ratios, combined with the magnitude of policymakers' responses over the last couple of weeks, mean this episode looks unlikely to evolve into something akin to the 2008-2009 meltdown.
"Confidence is still fragile, volatility is likely to remain high, and policymakers may yet have to go further to ensure that faith in the global financial system stays solid," Haefele noted. "Nonetheless, financial conditions are likely to tighten, increasing the risk of an economic hard landing even if central banks ease off on interest rate hikes."
Traders abandoned wagers that the Federal Reserve will raise interest rates in May and added to bets that its next shift will be a rate cut as early as June – even as Chair Jerome Powell said that cuts are not his "base case." For the ECB and the Bank of England, traders no longer price in an additional quarter-point rate hike. The move came as global bonds rallied, with Treasury two-year yields falling to the lowest level since September. German two-year rates tumbled over 30 basis points.
Echoing Powell's determination to restore price stability, three officials said this week's tightening was clearly needed to rein in an economy running hotter than anticipated. St. Louis Fed President James Bullard also said that he now forecasts raising rates to 5.625% this year, which is 50 basis points more than the median projection of his colleagues.
Earlier in the day, Fed Bank of New York data showed a gauge of U.S. inflation activity slowed to the lowest since 2021.
A Fed facility that gives foreign central banks access to dollar funding was tapped for a record $60 billion, in a week of banking stress that has roiled markets. The demand came through the institution's Foreign and International Monetary Authorities Repo Facility and encompasses the week through March 22. The Fed didn't provide information on who accessed the funding.
Banks are often in the front line when recession fears grow as they are the channel through which credit flows through the economy.
***
Jeffrey Gundlach, DoubleLine Capital's chief investment officer, sees the Fed cutting rates "substantially" soon, according to posts on Twitter. He also warned of "red alert recession signals" emanating from the U.S. yield curve.
Investors are fleeing to cash in the biggest rush since the onset of the pandemic as concerns of an economic slowdown mount, according to Bank of America strategists who see equity and credit markets slumping in coming months.
"Credit and stock markets too greedy for rate cuts, not fearful enough of recession," a team led by Michael Hartnett wrote. The strategist, who was correctly bearish through last year, said investment-grade spreads and stocks will be taking a hit over the next three to six months.
Global cash funds had inflows of nearly $143 billion, the largest since March 2020 in the week through Wednesday – adding up to more than $300 billion over the past four weeks, according to the note citing EPFR Global data. Money market funds assets have soared to more than $5.1 trillion, the highest level on record. Prior surges coincided with large Fed interest rate cuts in 2008 and 2020, Hartnett said.
Investors are steering clear of corporate America's most-vulnerable borrowers, even as credit markets rally on bets that the worst of the global banking crisis may be over.
The gap in spreads between the two weakest tiers of corporate debt typically issued – B and CCC – has widened dramatically since the end of February after three U.S. regional banks failed and Credit Suisse was hastily taken over. It now costs CCC issuers on average 531 basis points more than B rated issuers to sell bonds, according to data compiled by Bloomberg.
Some of the main moves in markets:
Stocks
-The S&P 500 rose 0.6% as of 4 p.m. New York time
-The Nasdaq 100 rose 0.3%
-The Dow Jones industrial average rose 0.4%
-The MSCI World index fell 0.2%
Currencies
-The Bloomberg Dollar Spot Index rose 0.4%
-The euro fell 0.7% to $1.0759
-The British pound fell 0.5% to $1.2227
-The Japanese yen was little changed at 130.76 per dollar
Cryptocurrencies
-Bitcoin fell 1.7% to $27,846.95
-Ether fell 3% to $1,764.21
Bonds
-The yield on 10-year Treasuries declined six basis points to 3.37%
-Germany's 10-year yield declined seven basis points to 2.13%
-Britain's 10-year yield declined eight basis points to 3.28%
Commodities
-West Texas Intermediate crude fell 1.1% to $69.18 a barrel
-Gold futures fell 0.8% to $1,997.70 an ounce
Add TheJapanNews to your Google News feed.