Blinken to Visit Ethiopia as Progress under Tigray Peace Deal Slows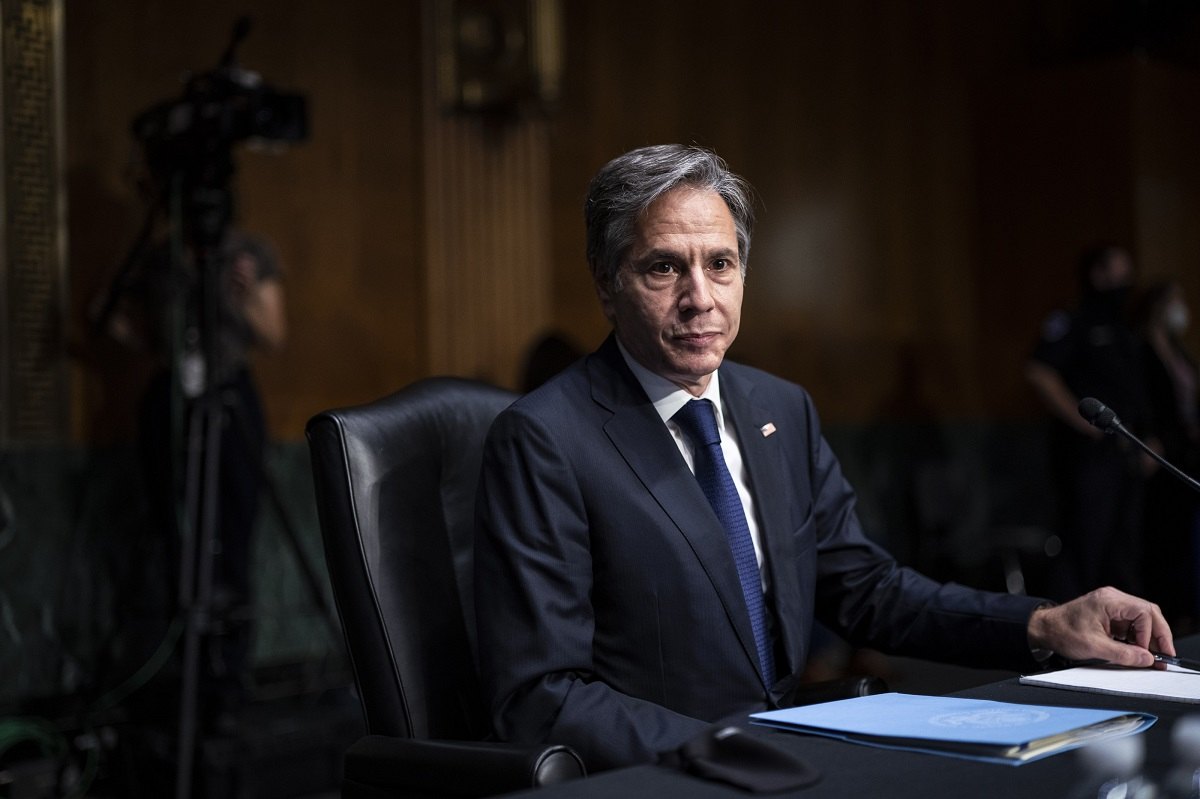 13:19 JST, March 14, 2023
ADDIS ABABA, Ethiopia – U.S. Secretary of State Antony Blinken is set to arrive here Tuesday, hoping to reset relations between the United States and Ethiopia after the two countries fell out over allegations of war crimes committed in the latter's northern region of Tigray.
Blinken is making two stops in Africa, including in Niger, aimed at burnishing relations with key players on the continent amid growing Chinese influence and worries over the expanding reach of Russian mercenaries. It is the fourth high-profile visit to Africa by senior Biden administration officials this year.
His trip will include meetings with Ethiopian Prime Minister Abiy Ahmed and Tigrayan leaders, the State Department said, and focus on the implementation of the November peace deal that ended hostilities between the two sides in the Tigray region.
Ethiopia is Africa's second most populous nation, a frequent contributor to international peacekeeping missions and a diplomatic heavyweight that has traditionally been a bulwark in a region afflicted by civil war and Islamist extremism. But that reputation took a hammering during the two-year civil war in Tigray.
The conflict is estimated to have killed hundreds of thousands of people – although no one knows the true death toll – badly damaged Ethiopia's economy and tarnished Abiy's reformist credentials.
The allegations of rights abuses had prompted the United States to suspend Ethiopia's participation under the African Growth and Opportunity Act, which gave the country duty-free access to the U.S. market for certain goods. Ethiopia's government is keen to have preferential trade agreements with the United States restored, but the top U.S. diplomat for Africa, Molly Phee, said full normalization of relations will require more steps by Ethiopia.
"What we're looking to do is refashion our engagement with Ethiopia," Phee told reporters. "But to put that relationship in a forward trajectory, we will continue to need steps by Ethiopia to help break the cycle of ethnic, political violence that has set the country back for so many decades."
Life has improved dramatically in Tigray since the peace deal was signed in November. Travel links, communications and banking services have been restored, although with limitations. Food prices have fallen by more than half, lifesaving medicines have arrived, and there's enough fuel for traffic to flow in the cities again.
But Tigray has still not formed an interim government, a move that should clear the way for the release of thousands of prisoners, a budget to pay cash-strapped civil servants, and the unbanning of the Tigray People's Liberation Front (TPLF), the political party that controls Tigray. Until an administration is formed, the government will not pay doctors, teachers and civil servants the back wages they are owed or release funds to repair schools, hospitals and clinics, many of them deliberately destroyed in the fighting.
Political wrangling has delayed the interim government's formation. Insiders said Abiy blames TPLF leader Debretsion Gebremichael for starting the war and does not want him to remain as Tigray's president. Other possible candidates include Tsadkan Gebretensae, a former defense minister who fell out with the TPLF but returned to Tigray to help lead the war, and Getachew Reda, a former law professor who is the only member of the party's five-person executive committee not supporting Debretsion.
Computer specialist Getnet Gebreziabher is one of many Tigrayans who say it is time for the people to be heard. For months, he said, he scraped by, sharing meager rations and a scrap of plastic for shelter with his best friend, Haftom, a former shoeshine boy who had big dreams of success. They survived two airstrikes and the deaths of friends. Then Haftom was killed. But Getnet made it home. He said he's supporting the opposition Salsay Weyane party.
"The TPLF used to say, we are the ones who have shed blood for Tigray," he said, referring to the party's beginnings as a liberation movement. "But now we have all shed blood. No family is without a martyr."
Tigray's fledgling opposition parties have been outspoken about what they describe as the TPLF's attempts to hang on to power. The three biggest of those parties boycotted a leadership conference this month, accusing the TPLF of political maneuvering.
On the streets of Tigray's capital, Mekelle, opinion has been divided in recent days. Several street traders said they preferred that Debretsion step down in favor of other TPLF leaders. But a plurality expressed support for him, including a woman whose three cousins are missing after they joined Tigrayan forces to fight. "He has fought for the people and he has been strong," she said.
Debretsion was unreachable for comment.
The issue of how to achieve justice for war crimes is even more fraught. All parties in the conflict have been accused of atrocities, although the bulk of the accusations are directed against forces from neighboring Eritrea, which entered the war in support of Ethiopia's government. Residents, rights groups and journalists have documented frequent mass killings of civilians, systematic gang rapes and sexual slavery by Eritrean soldiers.
The Eritrean military pulled out of most of Tigray at the end of January, although these forces still control some pockets. A woman who sneaked into the Eritrean-controlled county of Irob last month said hunger there is widespread and villagers trying to leave are threatened or robbed. Aid groups are not permitted to enter.
The Eritrean military also continued killing and raping civilians even after the peace deal was announced, residents in the village of Kokob Tsibah said. Two women said they were raped along with others the day after the deal was signed.
The village's chairman, Hailemariam Gebreziabher, said three local men who had been forced to work as porters for the Eritreans were found shot in the back, hands bound behind them. Residents had lighted small fires at the spot to cleanse the earth of their blood.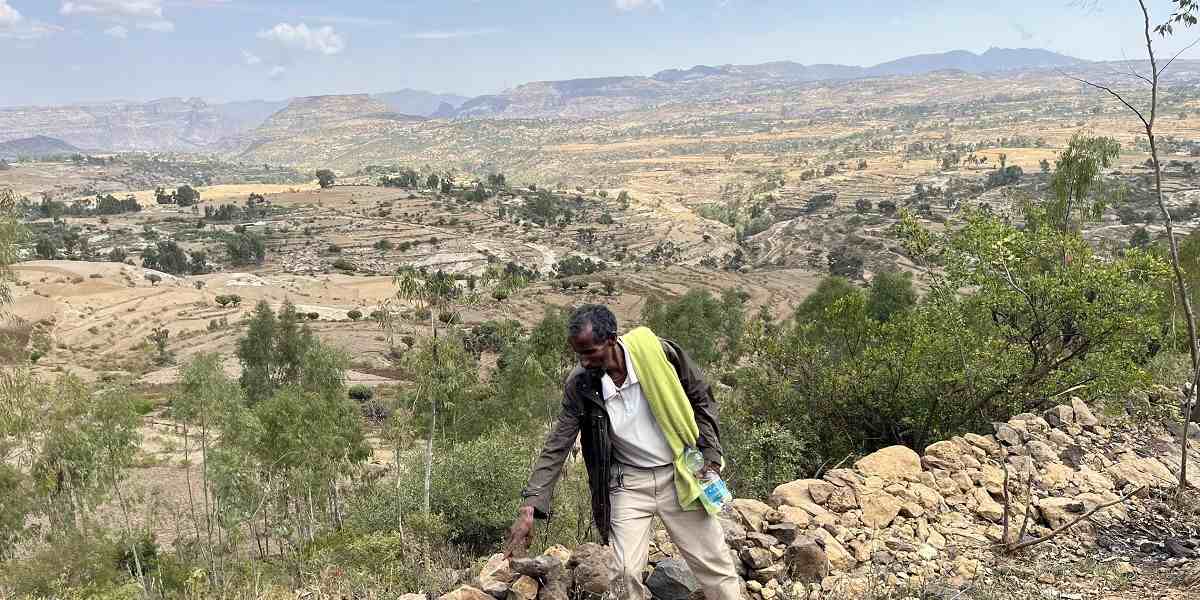 At least 38 people were killed both before and after the deal, he said, reading the names from a dog-eared book. The oldest was 85 and the youngest a 5-year-old girl, he said, motioning toward rock-covered graves at the local church.
The Eritrean information minister did not return messages seeking comment but has repeatedly denied that Eritrean troops committed war crimes. The Ethiopian justice minister did not respond to an email seeking comment on whether Eritrea would participate in the justice process.
The Ethiopian government has begun consulting on policy options for pursuing transitional justice. Officials in Addis Ababa are adamant that Ethiopia should conduct any prosecutions, not an international human rights body.
The options include examining several decades worth of unresolved rights abuses, including torture and murder of prisoners under the previous TPLF-dominated central government. Officials, who briefed diplomats under the glittering chandeliers of the Sheraton Hotel last week, repeatedly promised an inclusive approach that focused on the victims.
But no victims from the war attended the launch. No mention was made of securing forensic evidence that is rapidly vanishing. There has been no consultation so far in Tigray, where an overwhelming majority of residents said they want some international involvement in the process.
"The government invited the Eritreans in to rape me," said one woman, twisting her wedding ring round and round her finger. "How can I trust the government to be a fair judge?"
Add TheJapanNews to your Google News feed.