Pentagon, Juggling Russia, China, Seeks Billions for Long-Range Weapons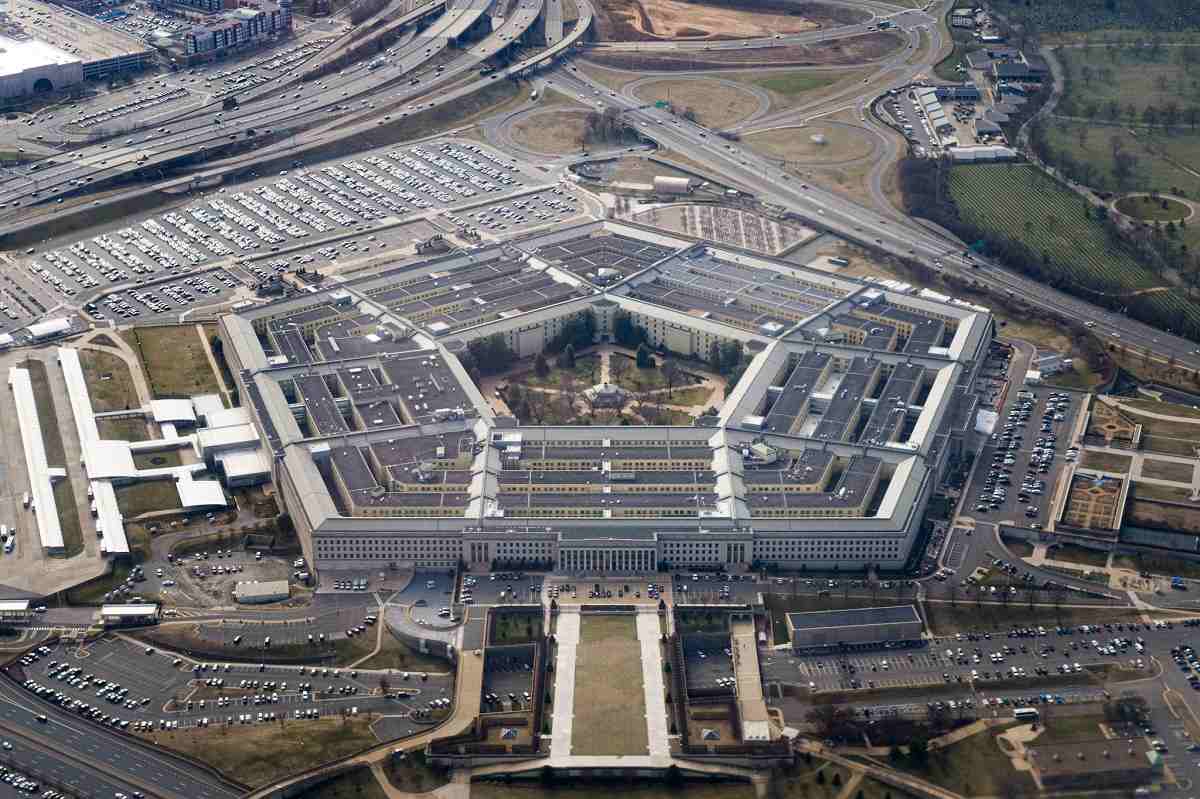 13:11 JST, March 14, 2023
WASHINGTON – The Pentagon on Monday unveiled details about its $842 billion budget proposal, outlining plans for increased investment in long-range missiles and other advanced munitions as it balances the impact of continued military support for Ukraine with rising concerns about a potential conflict with China.
The spending plan represents a 3.2 percent increase over the Defense Department's fiscal 2023 budget approved by Congress in December and was instantly deemed inadequate by Republicans, who indicated that they would revise it upward, as they did last year. Rep. Mike D. Rogers (R-Ala.), chairman of the House Armed Services Committee, last week slammed President Biden's planned budget for both expanding the national debt and investing less in defense than the current inflation rate of 6.4 percent.
Deputy Defense Secretary Kathleen Hicks said Monday that the Pentagon intends to invest $30.6 billion in munitions in the next fiscal year, which begins Oct. 1. That is up nearly 12 percent from this year's budget.
A year of war in Ukraine, which is reliant on Western arms to defend against Russia's invasion, has diminished U.S. stocks and exposed shortcomings in the nation's military manufacturing might. The war also has underscored how significant long-range weapons are expected to be in any major future conflict and as the Pentagon prepares for the possibility of disputes with China.
"When it comes to munitions, make no mistake: We are buying to the limits of the industrial base even as we are expanding those limits, and we're continuing to cut through red tape and accelerate timelines," Hicks said.
It was unclear on Monday whether the investment also signals a planned expansion in the number of munitions the Pentagon keeps in its stockpile. While Biden administration officials have approved billions of dollars in weapons transfers from the U.S. arsenal to Ukraine, they have declined to specify how many of each kind are left, citing security concerns. Hicks, when asked Monday, would not say whether the United States will increase the number of munitions it keeps on hand.
Among the weapons the Pentagon plans to invest in heavily in 2024 are air-to-air missiles, air-to-surface missiles, long-range anti-ship missiles, and aerial bombs known as joint direct attack munitions (JDAMs), according to Pentagon documents. Defense officials also want to invest in the guided multiple-launch rocket system (GMLRS), a weapon that the Biden administration has provided Ukrainian forces to strike Russian targets with artillery rocket launchers.
The Pentagon comptroller, Mike McCord, said in a separate briefing Monday that while next year's budget proposal is an extension of defense spending packages created earlier in the Biden administration, "the thing that is the newest and biggest" is the increased emphasis on munitions.
"Ukraine has really informed and highlighted the need to up our game here," McCord said.
The budget proposal includes little funding for Ukraine, however. The Pentagon intends to ask for money to support the government in Kyiv in a separate request. It's unclear when the Defense Department may need to do that again, McCord said, adding that offensives planned by Russian and Ukrainian forces "are really not far enough along for us to draw any conclusions."
Future funding for Ukraine remains unclear. A vocal minority of lawmakers has expressed opposition to continually supporting the Ukrainian military, though a majority continues to do so.
Defense Secretary Lloyd Austin said in a statement on Monday that many of the investments in the new proposal are designed to "sustain our military advantage over China," which he termed the Pentagon's "pacing challenge." The Biden administration in recent months has announced plans to expand or update U.S. military presence in several locations, including Guam, the Mariana Islands, the Philippines, Japan and Australia, and the budget backs all of those, he said. Some missions are expected to focus in part on wielding long-range weapons.
Vice Adm. Sara A. Joyner, a senior U.S. military officer serving on the Joint Chiefs of Staff, said adversaries' fielding of conventional and hypersonic weapons that can threaten the United States from afar also has underscored a need for additional investment. The Pentagon is seeking $29.8 billion to boost its missile-defense capabilities with better sensors, hypersonic weapons and short-range air defense.
Hicks said defense officials worked hard "to make sure we can defend the value the taxpayer and the warfighter is going to get" from money the Defense Department spends.
"We do not take for granted or take lightly the trust and confidence of the American people in making sure to support the defense of the nation," she said. "At the same time, they have an expectation that there's going to be a defense of their interests, should the time come that they need to deploy, or employ U.S. military forces. And we want to make sure we can deliver that."
McCord said Austin, who was traveling with Biden in California on Monday, is "happy" with the budget number that has been proposed, even if it "doesn't buy everything that we would've liked to do." The comptroller predicted that it is a matter of time before Pentagon budgets reach a trillion dollars per year.
"When the numbers are what they are, it's inevitable," he said. "It just reflects the growth of the economy, among other things."
Add TheJapanNews to your Google News feed.