Chip Makers will have to Provide Child-care Plans to Seek Federal Money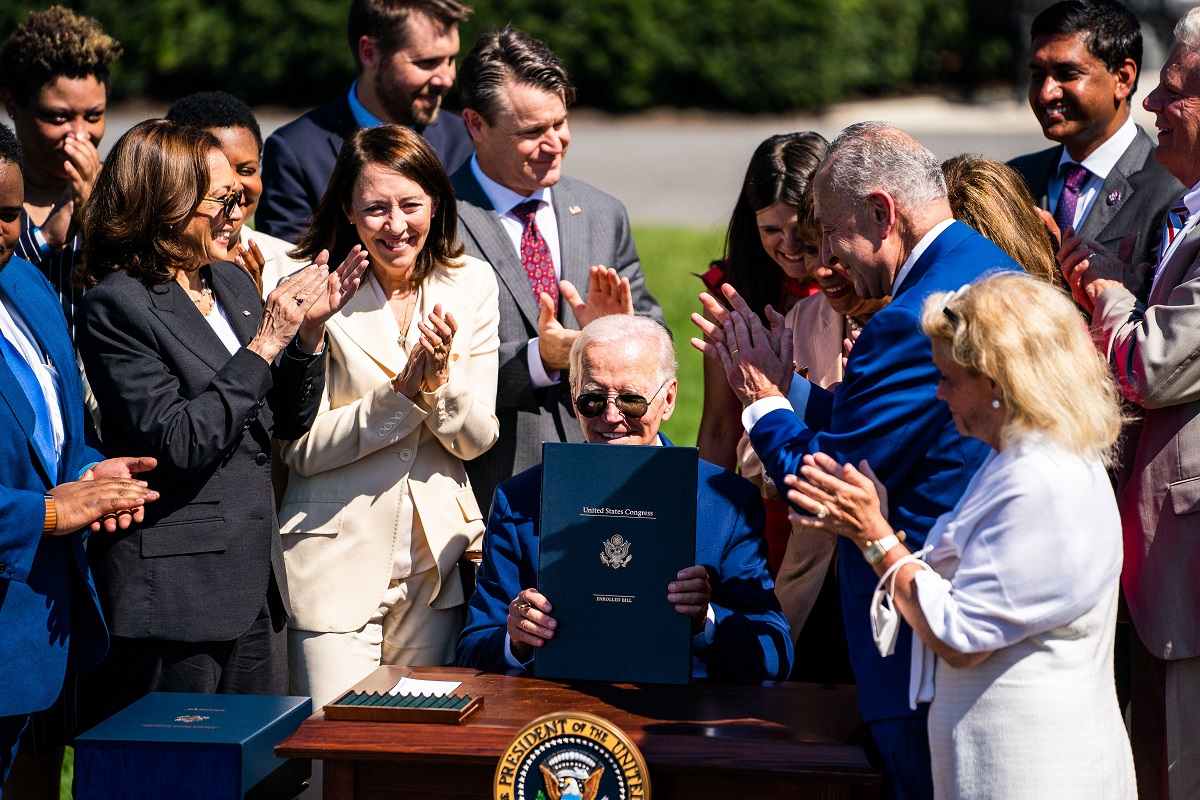 12:44 JST, February 28, 2023
Computer chip companies requesting millions from the federal government to build factories will have to outline a child-care plan for workers, the Commerce Department confirmed Monday.
Companies seeking more than $150 million in subsidies – part of what was allocated in the $52 billion Chips Act signed last year – will need to notify the federal government "how they plan to provide child care to their employees and construction workers," department spokeswoman Caitlin Legacki said in an email to The Washington Post.
The Chips Act, one of the largest industrial development programs administered by the federal government, is designed to subsidize U.S.-made semiconductors, which are used in cars, electronics, ATMs and a myriad other products. Intel, Micron and TSMC are among the chipmakers that have signaled plans to apply for subsidies under the new law, which already have spurred construction.
The administration had proposed lowering child-care costs for families as part of President Biden's Build Back Better plan, but the funding was cut from it last year. Child care is difficult to find and expensive for many people in the country.
The child-care requirement for semiconductor makers, which was first reported by the New York Times earlier Monday, would affect a relatively small number of people in the United States but would extend beyond direct employees of the makers to construction workers for the plants, as well. The requirement applies to companies seeking subsidies for commercial fabrication facilities, Legacki said.
A global shortage of chips in recent years led to manufacturing disruptions and contributed to production woes for car companies.
The U.S. labor market remains tight, despite fears of a looming recession, and some employers have boosted pay, perks and benefits to attract workers. Child-care benefits, depending on how they are structured, could help semiconductor makers find employees.
Meanwhile, employment in the construction industry expanded in January, despite a slowdown in the housing market.
The Commerce Department said more details would be released Tuesday in its funding application documents and in the coming weeks when it publishes examples of the child-care plans.
"The requirements are that the child care is affordable, accessible, reliable and high-quality," Legacki wrote. "Within those parameters, companies will have a lot of flexibility to reflect the needs of their workforce and communities."
The plans are not uniform and can change depending on the company and its location. They could include on-site facilities or partnerships with child-care companies, Legacki said.
Add TheJapanNews to your Google News feed.